Eligible Patrons
Partner with Us
Army Community Service (ACS)
Civilian Employment Assignment Tool (CEAT)
Child & Youth Services (CYS)
Child Development Centers (CDC)
Health & Fitness
Family & MWR Pet Kennels
Arts & Crafts
Pililaau Army Recreation Center (PARC)
Leisure Travel Services
Kilauea Military Camp (KMC) Mountain Cottages & Resort
Sports & Fitness
Leilehua Golf Course
Physical Fitness Centers
Schofield Bowling Center
Fort Shafter Bowling Center
Outdoor Recreation
Outdoor Recreation Center
AN OFFICIAL ARMY FAMILY AND MWR SITE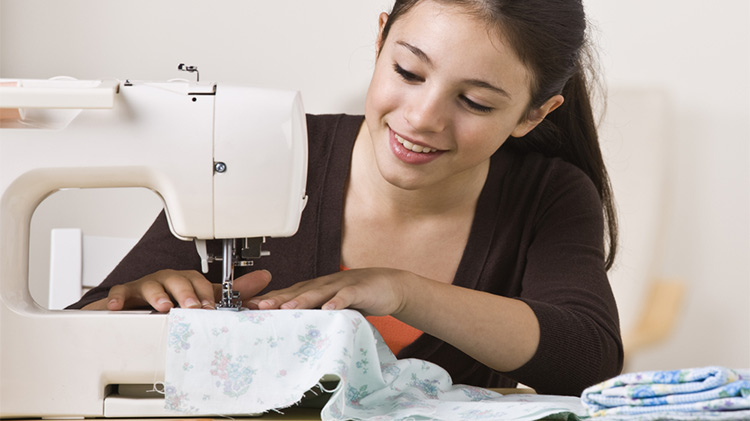 Quilting & Sewing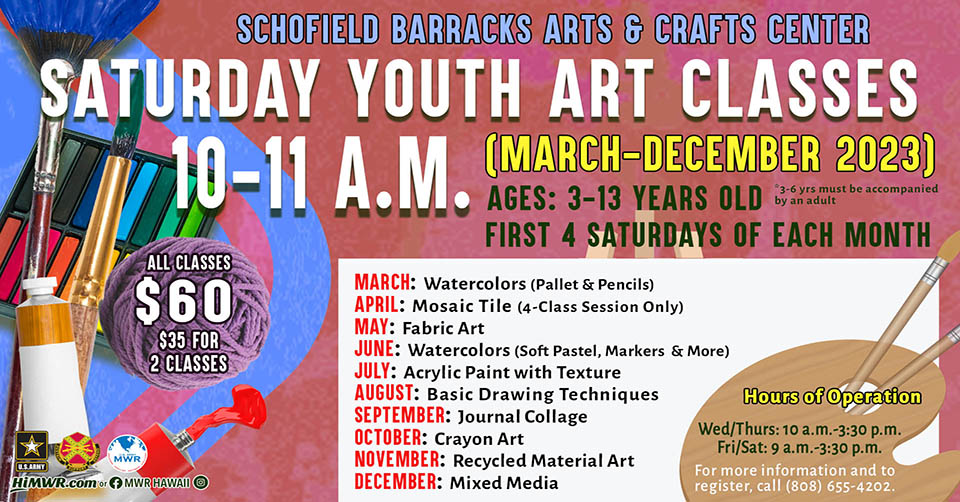 Arts & Crafts Center Saturday Youth Art Classes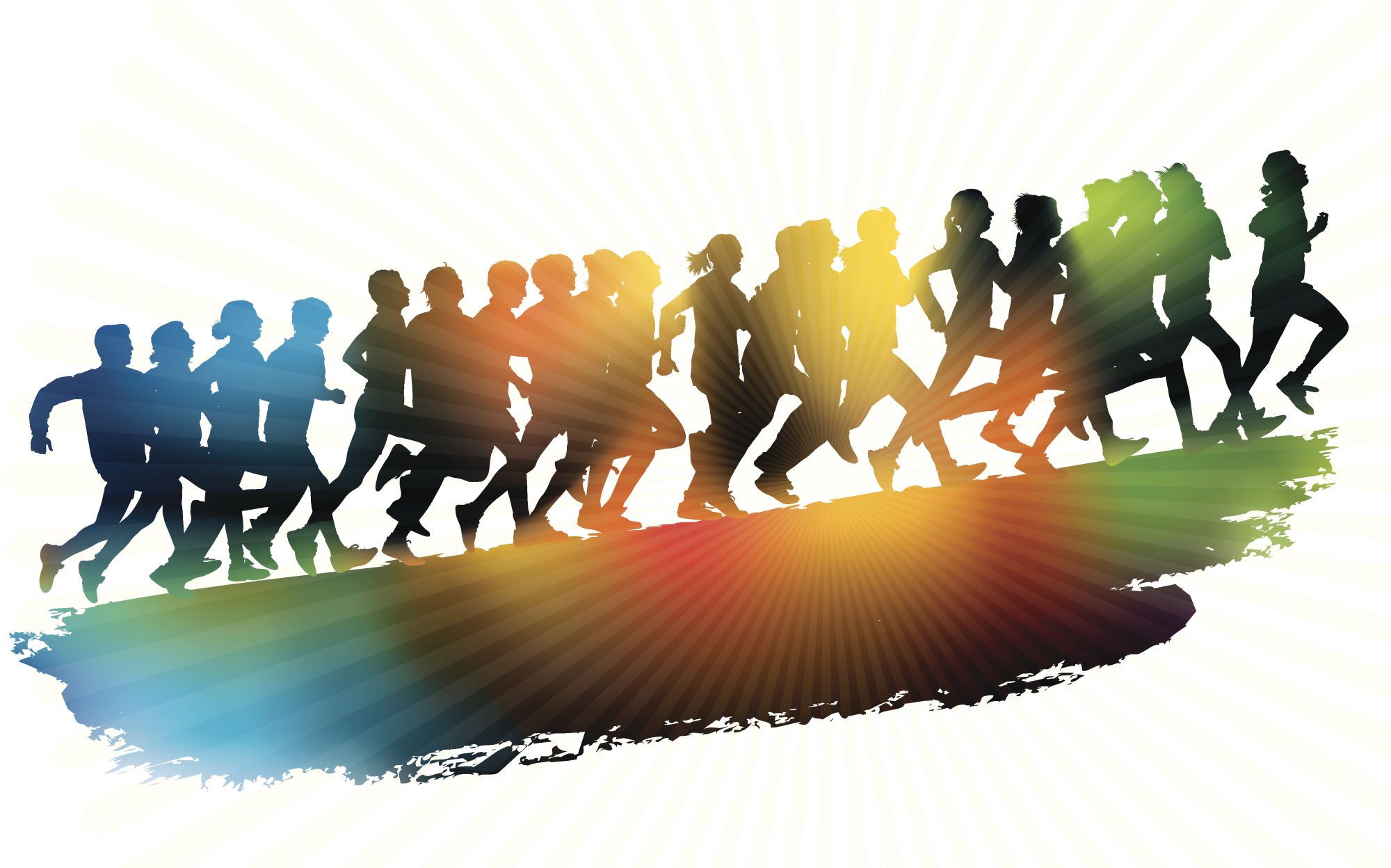 Thunderstruck Running Club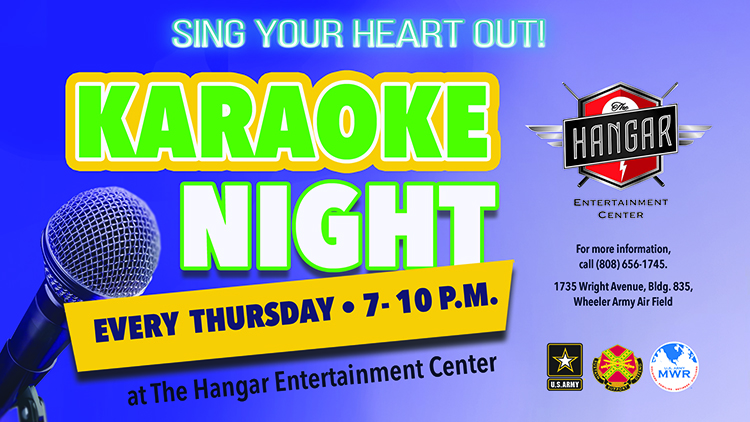 The Hangar Entertainment Center: Karaoke Night Every Thursday
Task Force Ohana Water Response
Latest updates on Task Force Ohana
No Slides Entered.
Click the link for the latest information on Task Force Ohana Water Response
Task Force Ohana Food Vouchers
You are now exiting an Army MWR NAF-funded website and linking to a commercial advertiser's website.
Leaving U.S. Army Family and MWR
We're taking you over to a different website and it may have a different privacy policy than ours. We just needed to let you know.
For more information regarding our Linking Policy and Endorsement, click here.
For more information regarding our policy on the use of third-party websites and applications, click here.
For more information about protecting your privacy and personal information, click here.
If you want to head back, hit cancel.
(e.g. [email protected])
Remember me
Forgot Password?

SECRETARY OF DEFENSE LLOYD J. AUSTIN III
Combatant Commands
Holiday Greetings Map
Taking Care of Our People
Focus on the Indo-Pacific
Support for Ukraine
Value of Service
Face of Defense
Science and Technology
Publications
Hometown News
Storytellers
Tell Your Story
Media Awards
Hometown Heroes
Create Request
Media Press Kit

Media Requests
About dvids.
Privacy & Security
Copyright Information
Accessibility Information
Customer Service
25th Infantry Division Task Force Ohana
Add the following CSS to the header block of your HTML document. Then add the mark-up below to the body block of the same document.
ALIAMANU MILITARY RESERVATION, HI, UNITED STATES
Video by spc. darbi colson , 28th public affairs detachment.

Maj. Panfilo Delacruz, 2nd Brigade Combat Team, 25th Infantry Division Surgeon, talks about his experience working with Task Force Ohana and the services the medics provide during the AMR/Red Hill water crisis on Dec. 09, 2021 on Aliamanu Military Reservation. Task Force Ohana Soldiers are currently providing ongoing support to the local residents of AMR and Red Hill housing areas after a preliminary analysis by the Hawaii Department of Health detected a petroleum product in water samples from the Navy water system. Services provided to residents include the distribution of fresh water, alternate temporary lodging, medical screening services, and identification of any other resident needs. (U.S. Army video by SPC Darbi Colson/28th Public Affairs Detachment)
LEAVE A COMMENT
Video analytics, public domain .
This work, 25th Infantry Division Task Force Ohana , by SGT Darbi Colson , identified by DVIDS , must comply with the restrictions shown on https://www.dvidshub.net/about/copyright .
MORE LIKE THIS
Controlled vocabulary keywords.
No keywords found.
Register/Login to Download
Web Support
1-888-743-4662
Links Disclaimer
No FEAR Act
Small Business Act
Open Government
Strategic Plan
Inspector General
Sexual Assault Prevention
DVI Records Schedule
DVI Executive Summary
Section 3103

Print Replica
Election 2024
Russia Attacks Ukraine
Red Hill Water Crisis
Crime in Hawaii
America in Turmoil
Traffic Map
Photo Galleries
Homeless in Hawaii
Volcanic Ash
Latest Sports News
TV & Radio
Sports Blogs
Hawaii Prep World
Hawaii Warrior World
Letters to the Editor
Submit a Letter to the Editor
Arts & Entertainment
State Legals
Political Cartoons
Classifieds
Star Channels
Hawaii Renovation
Email Newsletters
Corrections
Special Sections
Partner Content
Partner Videos
Web Push Notifications
Mobile Apps
Privacy Policy
Terms of Service
Activate Digital Account
Forgot Password
Customer Service
Wednesday, November 8, 2023
Today's Paper
Hawaii News
Army task force helping hawaii families affected by tainted water supply.
VIDEO COURTESY U.S. ARMY
COURTESY ARMY'S 25TH INFANTRY DIVISION / DEC. 2
A soldier with the Army's 25th Infantry Division distributes water to the car of a resident at Aliamanu Military Reservation. Task Force Ohana soldiers are currently providing ongoing support to the local residents of AMR and Red Hill housing areas after petroleum product was confirmed detected in water samples from the Navy's water system.
COURTESY U.S. ARMY
U.S. Army Maj. Gen. Joseph Ryan, commanding general of the 25th Infantry Division, speaks at a town hall at the Aliamanu Military Reservation Chapel on Friday.
As the military continues to grapple with the consequences of contamination of the Navy's water system, the commander of the Army's 25th Infantry Division offered a sobering assessment to residents of Aliamanu Military Reservation and Red Hill housing. Read more
Mahalo for reading the Honolulu Star-Advertiser!
You're reading a premium story. Read the full story with our Print & Digital Subscription.
Already a subscriber? Log in now to continue reading this story.
Print subscriber but without online access? Activate your Digital Account now.
As the military continues to grapple with the consequences of contamination of the Navy's water system, the commander of the Army's 25th Infantry Division offered a sobering assessment to residents of Aliamanu Military Reservation and Red Hill housing.
"We're not where we want to be," Maj. Gen. Joseph Ryan told an audience of service members and military dependents at a town hall Friday evening at the AMR Community Chapel. "We have made incredible progress over the last 24 to 36 hours. But we're not near where we need to be because we need to be is to get families back in homes."
On Thursday U.S. Army Pacific commander Gen. Charles Flynn ordered troops to set up a task force to assist families living in AMR and Red Hill, which rely on the Navy's water system but ultimately fall under Army jurisdiction. To help oversee the response, Ryan flew into Honolulu on Friday morning from Japan, where U.S. troops are engaged in a large-scale exercise with the Japanese military.
The Pentagon considers the Pacific to be its top-priority theater of operations amid increasing tensions in the region, and has been shoring up its alliances as relations with China sour. Several Hawaii-based soldiers and airmen that had been participating in the exercise also returned to Hawaii.
"It's an important exercise for Japan, and it's important exercise for USARPAC and U.S. INDOPACOM (Indo-Pacific Command), but it's not more important than what we're doing right here."
>> RELATED: Hawaii officials say Red Hill, Aliamanu school water samples damaged in transit
>> RELATED: Board of Water Supply shuts down Halawa well
>> RELATED: Rally calls for shutdown of Red Hill facility
>> RELATED: Former Govs. Waihee and Abercrombie call for closure of Red Hill fuel facility
The Army has dispatched 250 soldiers from 25th Infantry Division's 2nd Squadron, 14th Cavalry Regiment, to go door-to-door delivering drinking water.
The Army task force has also set up a help desk to assist with medical screenings and help families move into hotels. Ryan said the Army has contracted for 2,300 hotel rooms to temporarily house families whose homes have been affected by the contamination. On Friday evening some 1,300 rooms were still available.
Army officials told residents they didn't know when it would be safe to use the water again.
"Candidly, folks, I don't know yet what that fully looks like," said Ryan. "To me it involves the Hawaii Department of Health certifying that, yes, the water's safe."
Military families using the Navy's water system have been reporting a series of rashes and illnesses, and last weekend began reporting that their water smelled like chemicals. The Navy has since detected contamination in its Red Hill well, and the Honolulu Water Board has shut off its Ha­lawa well as a precaution.
Tripler Army Medical Center commander Martin Doperak told residents that the Army ultimately plans to conduct medical screenings for anyone who could have been affected.
On Monday, U.S. Navy Pacific Fleet commander Adm. Samuel Paparo ordered a probe into the two leaks tied to the Navy's Red Hill underground fuel storage facility determine whether they could be related. This came after emails leaked to local news media showed that Navy officials withheld knowledge of previous leaks while seeking an operating permit from the state and also hid senior Navy officers' concerns.
"I can't do anything about what's been done or known or seen in the past," Ryan said. "This is about trust and confidence and faith that when we fix it, this time we're fixing it for good." However, he added, "I can't guarantee that."
AMR and Red Hill house military families from all the different branches. Attendees at the town hall praised the Army's recent efforts but expressed deep disappointment with the broader military response.
"Principally at this point, that is a responsibility of the U.S. Navy and PACFLEET; they are responsible for the water system," Ryan said. "I can't have a coup here and take the water system over, nor do I want to, because I want to work with my sister service and we're in this together."
Honolulu City Lights returns this weekend
20th native hawaiian convention to feature keynote by nation's first native american cabinet secretary.
The Army showed the Navy how not to mismanage the contaminated water crisis in Hawaii
"We were already in the process of putting people in hotels and taking them bottled water, and the Navy was still saying there was nothing wrong with the water."
By Haley Britzky | Published Dec 30, 2021 3:04 PM EST
Amid a water contamination emergency in Hawaii impacting thousands of military families, the Army gave the Navy a master class in how to respond to a crisis. Where the Navy was criticized as slow, the Army was seen as fast; where the former was accused of being dismissive at times, the latter was praised for their handling of the situation. While the Navy said repeatedly on Facebook, at first, that preliminary tests showed no contamination in the water, the Army was sharing locations where residents could get clean water.
Internal messaging obtained by Task & Purpose, and public criticisms from residents affected by the water contamination issue at Joint Base Pearl Harbor-Hickam, shows a stark difference in how the Army and Navy responded to the crisis, almost from the very beginning. Since late November, military leaders in Hawaii have been responding to a fuel leak from the Red Hill fuel storage facility servicing Joint Base Pearl Harbor-Hickam and surrounding communities. The Navy fuel storage complex was built during World War II and serves roughly 93,000 people, supplying almost 20% of the drinking water in Honolulu.
The water smelled like chemicals and in many instances had an oily appearance, residents said. Families reported feeling sick after ingesting it, getting stomach pains, headaches, and nausea, and in one tearful testimony , a woman said her dog had to be put down after being sickened by the water.
The Army and Navy have both held multiple town halls with residents since then, responding to questions and concerns from service members and their families about their living conditions. But the take-aways from the town halls have been different, likely because the response from Army and Navy leaders have been different.
"We are looking at every aspect of our response to the water incident, and continually adapt and look to improve how we communicate with our families and our communities," Navy spokesperson Lt. Cmdr. Marissa Huhmann said in a statement. "We are committed to getting this right, and that includes listening to those impacted and communicating via multiple channels to address concerns and questions. We value the feedback we get and appreciate our community as we work together to provide support to those impacted and restore safe water."
One Army official familiar with the service's response in Hawaii recalled the very first town hall meeting that the Army held with the Navy in early December.
"The Navy was kind of trying to be very logical, trying to explain about their testing that said there was nothing wrong and … this lady gets up, and she's very emotional, and she says, 'But I can't bathe my children.' And you know, that's that very instinctual, emotional-level argument, and they were just meeting her with logic," the official said. "And as a mom sitting in the room, I was just kind of like, wow, this is two people speaking past each other. And, you know, with town halls, on one hand, a lot of leaders talk to their audience. But in fact, they are there to listen."
A similar moment was captured on video days later when on Dec. 6, a Navy spouse confronted senior Navy leaders about the issue, saying her infant son was "throwing up for days on end" after drinking and being bathed in the water, and that she and her husband had a litany of "mysterious symptoms."
"My husband has gladly and readily served this country," she said. "And I have stood by his side and stood up for this community on a number of occasions … I have wrongly assumed that this leadership would be doing the same for us."
View this post on Instagram A post shared by Mikey (@karaokecomputer)
The Navy began receiving reports from residents at Joint Base Pearl Harbor-Hickam that their tap water had a fuel or chemical smell on Nov. 28, though some residents have said that they were exposed before that. While the Navy owns the fuel storage facility at the center of the problem, the Army also has a significant footprint in Hawaii and saw some of its soldiers and families impacted by the fuel leak, specifically in the Army-owned Red Hill and Aliamanu Military Reservation (AMR) communities.
By Dec. 2, the Army stood up Task Force Ohana to help lead their response efforts, which included sending more than 250 soldiers door-to-door delivering water to residents. The task force worked out of a central location, where residents could get medical attention or veterinary services for their pets, as well as information about temporary lodging.
Since the first reports, over 3,000 military families have been forced from their homes, the Washington Post reported on Tuesday .
Huhmann, the Navy spokesperson, said both the Army and Navy began offering temporary lodging allowance and reimbursements on Dec. 3, yet the impression among residents remained that the Navy was not acting quickly enough. An Army senior non-commissioned officer in Hawaii told Task & Purpose that several of their soldiers were relocated to hotels because of the water contamination. All of them were "taken care of" by the Army, the soldier said, and "everything was really streamlined," but it seemed the Navy lagged far behind.
"It seemed like we were lightyears ahead of them," the NCO said. "We were already in the process of putting people in hotels and taking them bottled water, and the Navy was still saying there was nothing wrong with the water."
Email communications obtained by Task & Purpose showed just how differently the Army and Navy responded to the crisis. Col. Jeffrey Schroeder, the chief of staff of the Army's 311th Signal Command in Honolulu, said in an email to his team on Dec. 6 that a Navy town hall held the day before "did not go well as the residents were not happy with the lack of urgency, sincerity, empathy, and answers provided by Navy leadership."
"There were no clear answers provided, still a lot of studying the problem going on," Schroeder said in the email which was meant for internal situational awareness.
The next day on Dec. 7, Schroeder sent another email with updates regarding the contamination issue and the work Task Force Ohana was doing. In it, he said Chief of Naval Operations Adm. Michael Gilday "toured AMR and TF Ohana with Gen. Flynn to understand the Army's effort."
"There is still a messaging gap between the Army and the Navy as the Navy is stating the water is safe to drink, bath [sic], cook, and wash clothes in and the Army does not agree at all and deems the water unsafe to use," Schroeder said.
On Dec. 8, Schroeder's email said the messaging gap between the Navy and the Army "is closing," but that the Navy was "still stating the water is safe to drink, bath [sic], cook, and wash clothes in since we don't have any [additional] tests that have indicated contamination."
"However, until we can render the environment safe the Army will continue to state the water [is] unsafe to use," he said.
During the Navy's first town hall, officials repeatedly told residents that their initial testing of the water did not detect an issue and that they were waiting on additional test results to determine the source of the contamination. But Kate Needham, a founder and the director of operations of Armed Forces Housing Advocates, a non-profit advocating for military housing families , said the repeated claim that the Navy had already tested the water when it was "obviously contaminated," undermined the tests' credibility.
"Just say it: It's contaminated, and let's make a plan to make it better. … There is no harm in telling the truth when you already have this huge cloud of doubt around you that, frankly, was self-induced at this point," she said.
Although the Army may not typically be known for flawless communication, the service has had plenty of practice in responding to crises over the last year. The Army, and specifically the Army National Guard , had to respond quickly to the COVID-19 pandemic , assisting with testing and vaccinations in communities throughout the country; civil unrest in the wake of the death of George Floyd ; an attack on the U.S. Capitol in January this year ; and natural disasters like hurricanes.
The Army's response over the last month has been praised by some residents. In the Facebook comments on a town hall meeting with residents and Army officials on Dec. 3, one person who identified themselves as a Coast Guard family member said the Army has "been nothing but amazing."
"I'm [grateful] for every soldier who's come to my home to bring water, filling my container full of potable water to providing hot meals," the person said.
"All other branches are literally riding the coattails of what the Army has done," another person commented.
A second Coast Guard family member commented that "we are feeling so blessed to be living under Army command. You've blown us away."
The comments were much different on the same day during a Navy town hall . "So much more disorganized and cold hearted than the Army town hall," one woman said.
"Ugh I almost wish I didn't watch the army's… I felt so good and cared about after that one… Then came over to this one and it's just really saddening/disheartening," another person said.
That sentiment still existed more than a week later, when on Dec. 14, one person commented during a Navy town hall, "Can we just have the Army run the show?"
And as the services look towards resolving the problem, Needham said there's one major piece of the puzzle that is being left out: military families in the Exceptional Family Member Program, for those with special medical or educational needs.
The voices of those families are "getting lost in this," Needham said. "It's terrifying" for those families who chose specific military housing because of its proximity to a certain hospital, or for one family Needham mentioned whose child is now on more medication after ingesting the contaminated water.
"The EFMP families are getting lost in this as well because they have an entire other layer of problems they have to deal with besides just figuring out what hotel they're going to be in that night," she said.
And really, Needham said it all comes back to one main issue: That it is "high time that people who serve our country and their families get treated with the dignity and respect that they deserve."
"Nobody is asking for them to be treated better than, nobody is asking for them to live in mansions and get a million trillion dollars," she said. "What we are asking is that they be treated with dignity and respect. And that includes living in a safe and clean home, and that includes being told the truth."
Read more on Task & Purpose
He never thought he'd make it out of Iraq alive. Now, he's the Army's top enlisted leader
Google Earth captured a photo of the Air Force's $2 billion stealth bomber in flight
These are the best AR-15 scopes worth buying
A military housing company will pay a $65 million fine after years of 'pervasive fraud'
The Navy is rusting away thanks to a crushing deployment cycle
Want to write for Task & Purpose? Click here . Or check out the latest stories on our homepage.
Haley Britzky was the Task & Purpose Army reporter from 2019 to 2022. She previously worked at Axios covering breaking news. She reports on important developments within the service, from new uniforms to new policies; the realities of military life facing soldiers and their families; and broader cultural issues that expand outside of the Army, touching each of the military services.  Contact the author here.
Subscribe to Task & Purpose Today
Get the latest in military news, entertainment and gear in your inbox daily.