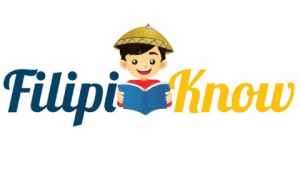 How To Write a Concept Paper for Academic Research: An Ultimate Guide
A concept paper is one of the first steps in helping you fully realize your research project. Because of this, some schools opt to teach students how to write concept papers as early as high school. In college, professors sometimes require their students to submit concept papers before suggesting their research projects to serve as the foundations for their theses.
If you're reading this right now, you've probably been assigned by your teacher or professor to write a concept paper. To help you get started, we've prepared a comprehensive guide on how to write a proper concept paper.
Related: How to Write Significance of the Study (with Examples)
Table of Contents
Please enable JavaScript
What Is the Concept Paper?
1. academic research concept papers, 2. advertising concept papers, 3. research grant concept papers, concept paper vs. research proposal, tips for finding your research topic, 2. think of research questions that you want to answer in your project, 3. formulate your research hypothesis, 4. plan out how you will achieve, analyze, and present your data, 2. introduction, 3. purpose of the study, 4. preliminary literature review, 5. objectives of the study, 6. research questions and hypotheses, 7. proposed methodology, 8. proposed research timeline, 9. references, sample concept paper for research proposal (pdf), tips for writing your concept paper.
Generally, a concept paper is a summary of everything related to your proposed project or topic. A concept paper indicates what the project is all about, why it's important, and how and when you plan to conduct your project.
Different Types of the Concept Paper and Their Uses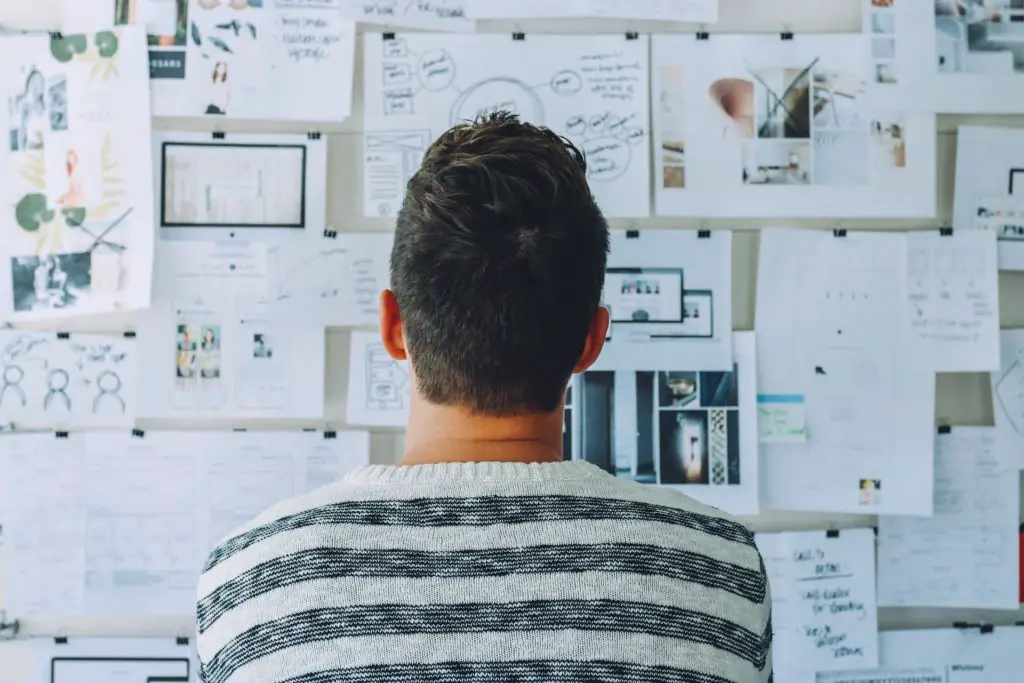 This type of concept paper is the most common type and the one most people are familiar with. Concept papers for academic research are used by students to provide an outline for their prospective research topics.
These concept papers are used to help students flesh out all the information and ideas related to their topic so that they may arrive at a more specific research hypothesis.
Since this is the most common type of concept paper, it will be the main focus of this article.
Advertising concept papers are usually written by the creative and concept teams in advertising and marketing agencies.
Through a concept paper, the foundation or theme for an advertising campaign or strategy is formed. The concept paper can also serve as a bulletin board for ideas that the creative and concept teams can add to or develop. 
This type of concept paper usually discusses who the target audience of the campaign is, what approach of the campaign will be, how the campaign will be implemented, and the projected benefits and impact of the campaign to the company's sales, consumer base, and other aspects of the company.
This type of concept paper is most common in the academe and business world. Alongside proving why your research project should be conducted, a research grant concept paper must also appeal to the company or funding agency on why they should be granted funds.
The paper should indicate a proposed timeline and budget for the entire project. It should also be able to persuade the company or funding agency on the benefits of your research project– whether it be an increase in sales or productivity or for the benefit of the general public.
It's important to discuss the differences between the two because a lot of people often use these terms interchangeably.
A concept paper is one of the first steps in conducting a research project. It is during this process that ideas and relevant information to the research topic are gathered to produce the research hypothesis. Thus, a concept paper should always precede the research proposal. 
A research proposal is a more in-depth outline of a more fleshed-out research project. This is the final step before a researcher can conduct their research project. Although both have similar elements and structures, a research proposal is more specific when it comes to how the entire research project will be conducted.
Getting Started on Your Concept Paper
1. find a research topic you are interested in.
When choosing a research topic, make sure that it is something you are passionate about or want to learn more about. If you are writing one for school, make sure it is still relevant to the subject of your class. Choosing a topic you aren't invested in may cause you to lose interest in your project later on, which may lower the quality of the research you'll produce.
A research project may last for months and even years, so it's important that you will never lose interest in your topic.
Look for inspiration everywhere. Take a walk outside, read books, or go on your computer. Look around you and try to brainstorm ideas about everything you see. Try to remember any questions you might have asked yourself before like why something is the way it is or why can't this be done instead of that . 
Think big. If you're having trouble thinking up a specific topic to base your research project on, choosing a broad topic and then working your way down should help.
Is it achievable? A lot of students make the mistake of choosing a topic that is hard to achieve in terms of materials, data, and/or funding available. Before you decide on a research topic, make sure you consider these aspects. Doing so will save you time, money, and effort later on.
Be as specific as can be. Another common mistake that students make is that they sometimes choose a research topic that is too broad. This results in extra effort and wasted time while conducting their research project. For example: Instead of "The Effects of Bananas on Hungry Monkeys" , you could specify it to "The Effects of Cavendish Bananas on Potassium-deficiency in Hungry Philippine Long-tailed Macaques in Palawan, Philippines".
Now that you have a general idea of the topic of your research project, you now need to formulate research questions based on your project. These questions will serve as the basis for what your project aims to answer. Like your research topic, make sure these are specific and answerable.
Following the earlier example, possible research questions could be:
Do Cavendish bananas produce more visible effects on K-deficiency than other bananas?
How susceptible are Philippine long-tailed macaques to K-deficiency?
What are the effects of K-deficiency in Philippine long-tailed macaques?
After formulating the research questions, you should also provide your hypothesis for each question. A research hypothesis is a tentative answer to the research problem. You must provide educated answers to the questions based on your existing knowledge of the topic before you conduct your research project.
After conducting research and collecting all of the data into the final research paper, you will then have to approve or disprove these hypotheses based on the outcome of the project.
Prepare a plan on how to acquire the data you will need for your research project. Take note of the different types of analysis you will need to perform on your data to get the desired results. Determine the nature of the relationship between different variables in your research.
Also, make sure that you are able to present your data in a clear and readable manner for those who will read your concept paper. You can achieve this by using tables, charts, graphs, and other visual aids.
Related: How to Make Conceptual Framework (with Examples and Templates)
Generalized Structure of a Concept Paper
Since concept papers are just summaries of your research project, they are usually short and  no longer than 5 pages. However, for big research projects, concept papers can reach up to more than 20 pages.
Your teacher or professor may give you a certain format for your concept papers. Generally, most concept papers are double-spaced and are less than 500 words in length. 
Even though there are different types of concept papers, we've provided you with a generalized structure that contains elements that can be found in any type of concept paper.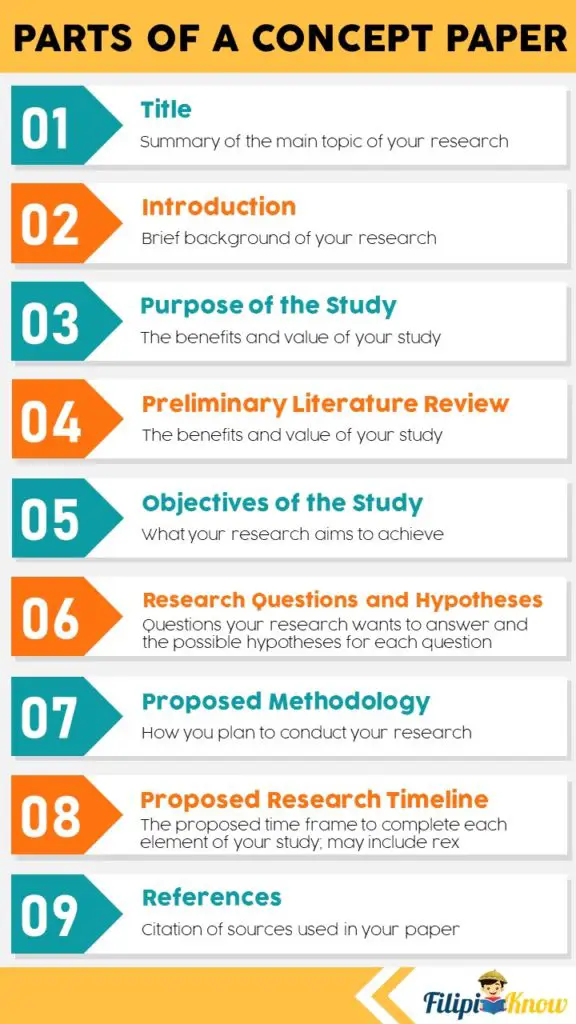 The title for your paper must be able to effectively summarize what your research is all about. Use simple words so that people who read the title of your research will know what it's all about even without reading the entire paper. 
The introduction should give the reader a brief background of the research topic and state the main objective that your project aims to achieve. This section should also include a short overview of the benefits of the research project to persuade the reader to acknowledge the need for the project.
The Purpose of the Study should be written in a way that convinces the reader of the need to address the existing problem or gap in knowledge that the research project aims to resolve. In this section, you have to go into more detail about the benefits and value of your project for the target audience/s. 
This section features related studies and papers that will support your research topic. Use this section to analyze the results and methodologies of previous studies and address any gaps in knowledge or questions that your research project aims to answer. You may also use the data to assert the importance of conducting your research.
When choosing which papers and studies you should include in the Preliminary Literature Review, make sure to choose relevant and reliable sources. Reliable sources include academic journals, credible news outlets, government websites, and others. Also, take note of the authors for the papers as you will need to cite them in the References section.
Simply state the main objectives that your research is trying to achieve. The objectives should be able to indicate the direction of the study for both the reader and the researcher. As with other elements in the paper, the objectives should be specific and clearly defined.
Gather the research questions and equivalent research hypotheses you formulated in the earlier step and list them down in this section.
In this section, you should be able to guide the reader through the process of how you will conduct the research project. Make sure to state the purpose for each step of the process, as well as the type of data to be collected and the target population.
Depending on the nature of your research project, the length of the entire process can vary significantly. What's important is that you are able to provide a reasonable and achievable timeline for your project.
Make sure the time you will allot for each component of your research won't be too excessive or too insufficient so that the quality of your research won't suffer.
Ensure that you will give credit to all the authors of the sources you used in your paper. Depending on your area of study or the instructions of your professor, you may need to use a certain style of citation.
There are three main citation styles: the American Psychological Association (APA), Modern Language Association (MLA), and the Chicago style.
The APA style is mostly used for papers related to education, psychology, and the sciences. The APA citation style usually follows this format: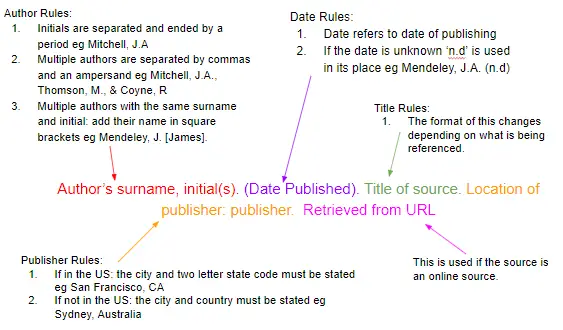 The MLA citation style is the format used by papers and manuscripts in disciplines related to the arts and humanities. The MLA citation style follows this format: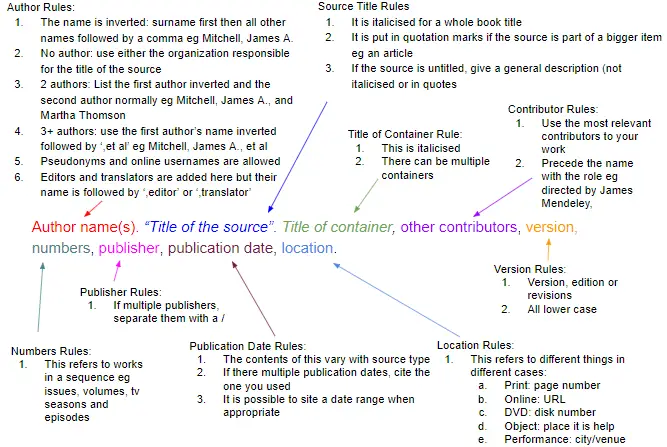 The Chicago citation style is usually used for papers related to business, history, and the fine arts. It follows this citation format:

This is a concept paper sample provided by Dr. Bernard Lango from the Jomo Kenyatta University of Agriculture and Technology (modified for use in this article). Simply click the link above the download the PDF file.
Use simple, concise language. Minimize the use of flowery language and always try to use simple and easy-to-understand language. Too many technical or difficult words in your paper may alienate your readers and make your paper hard to read. 
Choose your sources wisely. When scouring the Internet for sources to use, you should always be wary and double-check the authenticity of your source. Doing this will increase the authenticity of your research project's claims and ensure better data gathered during the process.
Follow the specified format, if any. Make sure to follow any specified format when writing your concept paper. This is very important, especially if you're writing your concept paper for class. Failure to follow the format will usually result in point deductions and delays because of multiple revisions needed.
Proofread often. Make it a point to reread different sections of your concept paper after you write them. Another way you can do this is by taking a break for a few days and then coming back to proofread your writing. You may notice certain areas you'd like to revise or mistakes you'd like to fix. Make proofreading a habit to increase the quality of your paper.
Ruth Raganit
Ruth Raganit obtained her Bachelor of Science degree in Geology from the University of the Philippines – Diliman. Her love affair with Earth sciences began when she saw a pretty rock and wondered how it came to be. She also likes playing video games, doing digital art, and reading manga.
6 thoughts on " How To Write a Concept Paper for Academic Research: An Ultimate Guide "
Pingback: concept paper for academic research – EssayClub
Thank you, this is way much easier to understand.
thanks get alot
Thanks for this. Sobrang helpful at mas madaling gumawa na may guide na ganito. Kudos!
Pingback: How to Write Significance of the Study (with Examples)
Pingback: How to Make Conceptual Framework (with Examples and Templates)
More how-to guides for students:
FREE GWA Calculator: How To Compute Your General Weighted Average
Learn how to accurately compute your GWA (General Weighted Average) manually or using our free online GWA calculator.
How To Write Significance of the Study (With Examples) 
Learn how to effectively write Significance of the Study through our detailed steps, guidelines, and examples.

Community Blog
Keep up-to-date on postgraduate related issues with our quick reads written by students, postdocs, professors and industry leaders.
What is a Concept Paper and How do You Write One?
By DiscoverPhDs
August 26, 2020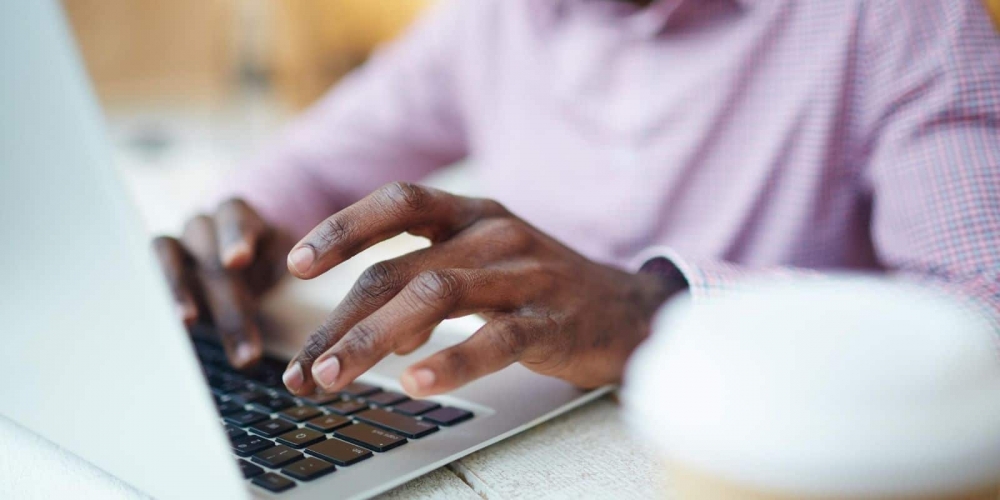 What is a Concept Paper?
A concept paper is a short document written by a researcher before starting their research project, with the purpose of explaining what the study is about, why it is important and the methods that will be used.
The concept paper will include your proposed research title, a brief introduction to the subject, the aim of the study, the research questions you intend to answer, the type of data you will collect and how you will collect it. A concept paper can also be referred to as a research proposal.
What is the Purpose of a Concept Paper?
The primary aim of a research concept paper is to convince the reader that the proposed research project is worth doing. This means that the reader should first agree that the research study is novel and interesting. They should be convinced that there is a need for this research and that the research aims and questions are appropriate.
Finally, they should be satisfied that the methods for data collection proposed are feasible, are likely to work and can be performed within the specific time period allocated for this project.
The three main scenarios in which you may need to write a concept paper are if you are:
A final year undergraduate or master's student preparing to start a research project with a supervisor.
A student submitting a research proposal to pursue a PhD project under the supervision of a professor.
A principal investigator submitting a proposal to a funding body to secure financial support for a research project.
How Long is a Concept Paper?
The concept paper format is usually between 2 and 3 pages in length for students writing proposals for undergraduate, master's or PhD projects. Concept papers written as part of funding applications may be over 20 pages in length.
How do you Write a Concept Paper?
There are 6 important aspects to consider when writing a concept paper or research proposal:
1. The wording of the title page, which is best presented as a question for this type of document. At this study concept stage, you can write the title a bit catchier, for example "Are 3D Printed Engine Parts Safe for Use in Aircraft?".
A brief introduction and review of relevant existing literature published within the subject area and identification of where the gaps in knowledge are. This last bit is particularly important as it guides you in defining the statement of the problem. The concept paper should provide a succinct summary of 'the problem', which is usually related to what is unknown or poorly understood about your research topic . By the end of the concept paper, the reader should be clear on how your research idea will provide a 'solution' to this problem.
The overarching research aim of your proposed study and the objectives and/or questions you will address to achieve this aim. Align all of these with the problem statement; i.e. write each research question as a clear response to addressing the limitations and gaps identified from previous literature. Also give a clear description of your primary hypothesis.
The specific data outputs that you plan to capture. For example, will this be qualitative or quantitative data? Do you plan to capture data at specific time points or at other defined intervals? Do you need to repeat data capture to asses any repeatability and reproducibility questions?
The research methodology you will use to capture this data, including any specific measurement or analysis equipment and software you will use, and a consideration of statistical tests to help interpret the data. If your research requires the use of questionnaires, how will these be prepared and validated? In what sort of time frame would you plan to collect this data?
Finally, include a statement of the significance of the study , explaining why your research is important and impactful. This can be in the form of a concluding paragraph that reiterate the statement of the problem, clarifies how your research will address this and explains who will benefit from your research and how.
You may need to include a short summary of the timeline for completing the research project. Defining milestones of the time points at which you intend to complete certain tasks can help to show that you've considered the practicalities of running this study. It also shows that what you have proposed is feasible in order to achieve your research goal.
If you're pitching your proposed project to a funder, they may allocate a proportion of the money based on the satisfactory outcome of each milestone. These stakeholders may also be motivated by knowing that you intend to convert your dissertation into an article for journal publication; this level of dissemination is of high importance to them.
Additionally, you may be asked to provide a brief summary of the projected costs of running the study. For a PhD project this could be the bench fees associated with consumables and the cost of any travel if required.
Make sure to include references and cite all other literature and previous research that you discuss in your concept paper.
This guide gave you an overview of the key elements you need to know about when writing concept papers. The purpose of these are first to convey to the reader what your project's purpose is and why your research topic is important; this is based on the development of a problem statement using evidence from your literature review.
Explain how it may positively impact your research field and if your proposed research design is appropriate and your planned research method achievable.
PhD stress is real. Learn how to combat it with these 5 tips.
A thesis and dissertation appendix contains additional information which supports your main arguments. Find out what they should include and how to format them.
The scope and delimitations of a thesis, dissertation or paper define the topic and boundaries of a research problem – learn how to form them.
Join thousands of other students and stay up to date with the latest PhD programmes, funding opportunities and advice.
Browse PhDs Now
This post explains where and how to write the list of figures in your thesis or dissertation.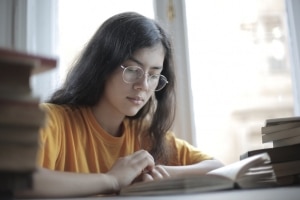 The unit of analysis refers to the main parameter that you're investigating in your research project or study.
Dr Jadavji completed her PhD in Medical Genetics & Neuroscience from McGill University, Montreal, Canada in 2012. She is now an assistant professor involved in a mix of research, teaching and service projects.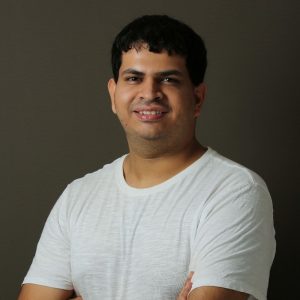 Akshay is in the final year of his PhD researching how well models can predict Indian monsoon low-pressure systems. The results of his research will help improve disaster preparedness and long-term planning.
Join Thousands of Students
We use cookies on this site to enhance your experience
By clicking any link on this page you are giving your consent for us to set cookies.
A link to reset your password has been sent to your email.
Back to login
We need additional information from you. Please complete your profile first before placing your order.
Thank you. payment completed., you will receive an email from us to confirm your registration, please click the link in the email to activate your account., there was error during payment, orcid profile found in public registry, download history, understanding and developing a concept paper.
Charlesworth Author Services
15 December, 2021
A concept paper, simply put, is a one- to two-page written document describing an idea for a project . At this stage, there is no need to flesh out details, but rather just introduce the overall rationale of the project, how it'll be carried out and the expected outcomes. There is no hard rule as to how this should be structured, but below are some tips on what to include and why to include them.
Discuss the rationale
The need for the project is an important aspect to address, and is often something a funding body might look for when considering funding a project. A concept paper might be the first thing a funding round requests to get an idea of what the project is all about. So make sure that it includes:
Importance of the work being proposed
What the impact (not the same as ' impact factor ' – see later below) will be
How the outcomes of your project might meet or respond to the need
Priorities of your intended audience
Outline your methodology and procedures
Your overall methodology , i.e. how you intend to approach your work, should be outlined here to give your reader an idea of how you propose to achieve your research objectives. Mentioning the proposed methodology in advance allows them to conduct an independent evaluation into whether it is a valid approach.
Further, you should highlight some exciting, specific procedures or methods that you might be especially well-placed to perform. For example, your institute may have a specific piece of equipment, or you may have access to very high quality expertise. This will inspire confidence in the review panel that you are well-positioned to take the project on.
Describe the potential impact
Impact is a term often thrown around in research circles, usually relating to the 'impact factor' of a journal. Impact in this instance does not refer to that. The impact that you should be describing here is the real-world impact of your work.
Will your idea or innovation change people's lives? Will it save the taxpayer money? How will it do those things?
Make sure you describe impacts that go beyond discovering something new to shaking up your research community.
A concept paper is a loose framework by which you are able to quickly communicate an idea for a piece of work you might want to do in the future. At the very least, it can help you put ideas to paper and look at them as a whole, allowing you to critically assess what is needed to make it a reality. In the best case scenario, a concept paper might be used to advance your grant applications or attract investment for your idea. Whatever you are using it for, it is a valuable piece of writing that can help you formalise your idea and make it a reality.
Read next (second) in series: Writing a successful Research Proposal
Maximise your publication success with Charlesworth Author Services.
Charlesworth Author Services, a trusted brand supporting the world's leading academic publishers, institutions and authors since 1928.
To know more about our services, visit: Our Services
Share with your colleagues
Related resources.
Writing a successful Research Proposal
Charlesworth Author Services 08/03/2022 00:00:00
Concept Paper vs. Research Proposal – and when to use each
Preparing and writing your PhD Research Proposal
Charlesworth Author Services 02/08/2021 00:00:00
Related webinars
Bitesize Webinar: Writing Competitive Grant Proposals: Module 1- Unpacking the Request for Proposals
Charlesworth Author Services 09/03/2021 00:00:00
Bitesize Webinar: Writing Competitive Grant Proposals: Module 2- Choosing the Right Funder
Bitesize Webinar: Writing Competitive Grant Proposals: Module 3- Structuring the Proposal
Bitesize Webinar: Writing Competitive Grant Proposals: Module 4- Developing a Grant Budget
How to write the Rationale for your research
Charlesworth Author Services 19/11/2021 00:00:00
A guide to finding the right Funding Agency for your project
Charlesworth Author Services 27/01/2021 00:00:00
Difference between Methodology and Method
Charlesworth Author Services 15/12/2021 00:00:00
Designing conceptual articles: four approaches
Theory/Conceptual
Open Access
Published: 09 March 2020
volume  10 ,  pages 18–26 ( 2020 )
You have full access to this open access article
Elina Jaakkola   ORCID: orcid.org/0000-0003-4654-7573 1  
133k Accesses
366 Citations
42 Altmetric
Cite this article
As a powerful means of theory building, conceptual articles are increasingly called for in marketing academia. However, researchers struggle to design and write non-empirical articles because of the lack of commonly accepted templates to guide their development. The aim of this paper is to highlight methodological considerations for conceptual papers: it is argued that such papers must be grounded in a clear research design, and that the choice of theories and their role in the analysis must be explicated and justified. The paper discusses four potential templates for conceptual papers – Theory Synthesis, Theory Adaptation, Typology, and Model – and their respective aims, approach for using theories, and contribution potential. Supported by illustrative examples, these templates codify some of the tacit knowledge that underpins the design of non-empirical papers and will be of use to anyone undertaking, supervising, or reviewing conceptual research.
Working on a manuscript?
Introduction.
The major academic journals in the field of marketing acknowledge the need for good conceptual papers that can "bridge existing theories in interesting ways, link work across disciplines, provide multi-level insights, and broaden the scope of our thinking" (Gilson and Goldberg 2015 , p. 128). Indeed, many of the most impactful marketing papers of recent decades are conceptual as this type of research enables theory building unrestricted by the demands of empirical generalization (e.g., Vargo and Lusch 2004 ). Authors crafting conceptual papers can find valuable advice on problematizing (Alvesson and Sandberg 2011 ), theorizing and theory building (Corley and Gioia 2011 ; Cornelissen 2017 ; Shepherd and Suddaby 2017 ), and the types of conceptual contribution that warrant publication (Corley and Gioia 2011 ; MacInnis 2011 ). However, a lack of commonly accepted templates or "recipes" for building the paper means that writing a conceptual piece can be a struggle (Cornelissen 2017 ). As a result, reviewers often face conceptual papers that offer little more than a descriptive literature review or interesting but disjointed ideas.
In empirical papers, the recipe typically is the research design that provides the paper structure and logic, guiding the process of developing new knowledge and offering conventions for reporting the key elements of the research (Flick 2018 , p. 102). The research design explains how the ingredients of the study were selected, acquired, and analyzed to effectively address the research problem, and reviewers can evaluate the robustness of this process by reference to established conventions in the existing literature. As conceptual papers generally do not fit the mold of empirical research, authors and reviewers lack any such recipe book, making the critical issue of analytical rigor more challenging.
This paper addresses issues of methodology and research design for conceptual papers. The discussion is built on previous "how to" guides to conceptual research, and on examples from high quality journals to identify and illustrate different options for conceptual research design. This paper discusses four templates—Theory Synthesis, Theory Adaptation, Typology, and Model—and explicates their aims, their approach to theory use, and their contribution potential. The paper does not focus on theory building itself but supports it, as analytical rigor is a prerequisite for high quality theorizing. Nor is the focus on literature reviews or meta-analyses; while these are important non-empirical forms of research, there are well articulated existing guidelines for such articles (see for example Webster and Watson 2002 ; Palmatier et al. 2018 ).
The ultimate goal of this paper is to direct scholarly attention to the importance of a systematic approach to developing a conceptual paper. Experienced editors and reviewers have noted that researchers sometimes underestimate how difficult it is to write a rigorous conceptual paper and consider this an easy route to publishing—an essay devoid of deeper scholarship (Hirschheim 2008 ). In reality, developing a cogent argument and building a supporting theoretical explanation requires tacit knowledge and skills that doctoral programs seldom teach (Yadav 2010 ; King and Lepak 2011 ). As Fulmer puts it, "in a theoretical paper the author is faced with a mixed blessing: greater freedom and page length within which to develop theory but also more editorial rope with which to hang him/herself" ( 2012 , p. 330).
The paper is organized as follows. The next section outlines key methodological requirements for conceptual studies. Four common types of research design are then identified and discussed with supporting examples. The article ends with conclusions and recommendations for marketing scholars undertaking, supervising, or reviewing conceptual research.
Conceptual papers: some methodological requirements
The term "research design" refers to decisions about how to achieve research goals, linking theories, questions, and goals to appropriate resources and methods (Flick 2018 , p. 102). In short, the research design is a plan for collecting and analyzing evidence that helps to answer the question posed (Ragin 1994 , p. 191). Like any design, the research design should improve usability ; a good research design is the optimal tool for addressing the research problem, and it communicates the logic of the study in a transparent way. In principle, any piece of research should be designed to deliver trustworthy answers to the question posed in a credible and justified manner.
An empirical research design typically involves decisions about the underlying theoretical framing of the study as well as issues of data collection and analysis (e.g. Miller and Salkind 2002 ). Imagine, for example, an empirical paper where the authors did not argue for their sampling criteria or choice of informants, or failed to define the measures used or to show how the results were derived from the data. It can be argued that conceptual papers entail similar considerations (Table 1 ), as the omission of equivalent elements would create similar confusion. In other words, a well-designed conceptual paper must explicitly justify and explicate decisions about key elements of the study. The following sections elaborate more specifically on designing and communicating these "methodological" aspects of conceptual papers.
Explicating and justifying the choice of theories and concepts
Empirical and conceptual papers ultimately share a common goal: to create new knowledge by building on carefully selected sources of information combined according to a set of norms. In the case of conceptual papers, arguments are not derived from data in the traditional sense but involve the assimilation and combination of evidence in the form of previously developed concepts and theories (Hirschheim 2008 ). In that sense, conceptual papers are not without empirical insights but rather build on theories and concepts that are developed and tested through empirical research.
In an empirical study, the researcher determines what data are needed to address the research questions and specifies sampling criteria and research instruments accordingly. In similar fashion, a conceptual paper should explain how and why the theories and concepts on which it is grounded were selected. In simple terms, there are two possible points of departure. The first option is to start from a focal phenomenon that is observable but not adequately addressed in the existing research. The authors may inductively identify differing conceptualizations of that phenomenon, and then argue that the aspect of interest is best addressed in terms of particular concepts or theories. That is, the choice of concepts is based on their fit to the focal phenomenon and their complementary value in conceptualizing it. One key issue here is how the researcher conceptualizes the empirical phenomenon; in selecting particular concepts and theories, the researcher is de facto making an argument about the conceptual ingredients of the empirical phenomenon in question.
A second and perhaps more common approach is to start from a focal theory by arguing that a particular concept, theory, or research domain is internally incoherent or incomplete in some important respect and then introducing other theories to bridge the observed gaps. In this case, the choice of theories or concepts is based on their ability to address the observed shortcoming in the existing literature, i.e. their supplementary value. This simplified account raises a critical underlying question: what is the value that each selected concept, literature stream, or theory brings to the study, and why are they selected in preference to something else?
Explicating the role of different theories and concepts in the analysis
Conceptual papers typically draw on multiple concepts, literature streams, and theories that play differing roles. It is difficult to imagine a (published) empirical paper where the reader could not distinguish empirical data from the literature review. In a conceptual paper, however, it is sometimes difficult to tell which theories provide the "data" and which are framing the analysis. In this regard, Lukka and Vinnari ( 2014 ) drew a useful distinction between domain theory and method theory. A domain theory is "a particular set of knowledge on a substantive topic area situated in a field or domain" (ibid, p. 1309)—that is, an area of study characterized by a particular set of constructs, theories, and assumptions (MacInnis 2011 ). A method theory, on the other hand, is "a meta-level conceptual system for studying the substantive issue(s) of the domain theory at hand" (Lukka and Vinnari 2014 , p. 1309). For example, Brodie et al. ( 2019 ) sought to advance engagement research (domain theory) by drawing new perspectives from service-dominant logic (method theory). The distinction is relative rather than absolute; whether a particular theory is domain or method theory depends on its role in the study in question (Lukka and Vinnari 2014 ). Indeed, a single study can accommodate multiple domain and method theories.
In a conceptual paper, one crucial function of the research design is to explicate the role of each element in the paper; failure to explain this is likely to render the logic of "generating findings" practically invisible to the reader. Defining the roles of different theories also helps to indicate the paper's positioning, and how its contribution should be evaluated. Typically, the role of the method theory is to provide some new insight into the domain theory—for example, to expand, organize, or offer a new or alternative explanation of concepts and relationships. This means that contribution usually centers on the domain theory, not the method theory (Lukka and Vinnari 2014 ). For example, marketing scholars often use established theories such as resource-based theory, institutional theory, or practice theory as method theories, but any suitable framework (even from other disciplines) can play this role. Footnote 1
Making the chain of evidence visible and easy to grasp
Conceptual papers typically focus on proposing new relationships among constructs; the purpose is thus to develop logical and complete arguments about these associations rather than testing them empirically (Gilson and Goldberg 2015 ). The issue of how to develop logical arguments is hence pivotal. As well as arguing that concepts are linked, authors must provide a theoretical explanation for that link. As that explanation demonstrates the logic of connections between concepts, it is critical for theory building (King and Lepak 2011 ).
In attempting to analyze what constitutes a good argument, Hirschheim ( 2008 ) adopted a framework first advanced by the British philosopher Toulmin ( 1958 ), according to which an argument has three necessary components: claims, grounds, and warrants. Claims refer to the explicit statement or thesis that the reader is being asked to accept as true—the outcome of the research. Grounds are the evidence and reasoning used to support the claim and to persuade the reader. In a conceptual paper, this evidence is drawn from previous studies rather than from primary data. Finally, warrants are the underlying assumptions or presuppositions that link grounds to claims. Warrants are often beliefs implicitly accepted within the given research domain—for example the assumption that organizations strive to satisfy their customers. In a robust piece of research, claims should be substantiated by sufficient grounds, and should be of sufficient significance to make a worthwhile contribution to knowledge (Hirschheim 2008 ).
In practice, the chain of evidence in a conceptual paper is made visible to the reader by explicating the key steps in the argument. How is the studied phenomenon conceptualized? What are the study's implicit assumptions, stemming from its theoretical underpinnings? Are the premises and axioms used to ground the arguments sufficiently explicit to enable another researcher to arrive at similar analytical conclusions? Conceptual clarity, parsimony, simplicity, and logical coherence are important qualities of any academic study but are arguably all the more critical when developing arguments without empirical data.
A paper's structure is a strong determinant of how easy it is to follow the chain of argumentation. While there is no single best way to structure a conceptual paper, what successful papers have in common is a careful matching of form and structure to theoretical purpose of the paper (Fulmer 2012 ). The structure should therefore reflect both the aims of the research and the role of the various lenses deployed to achieve those aims—in other words, the structure highlights what the authors seek to explain. A clear structure also contributes to conceptual clarity by making the hierarchy of concepts and their elements intuitively available to the reader, eliminating any noise that might distort the underlying message. As Hirschheim ( 2008 ) noted, a clear structure ensures a place for everything—omitting nothing of importance—and puts everything in its place, avoiding redundancies.
Common types of research design in conceptual papers
In marked contrast to empirical research, there is no widely shared understanding of basic types of research design in respect to conceptual papers, with the exception of literature reviews and meta-analyses. To address this issue, the present study considers four such types: Theory Synthesis, Theory Adaptation, Typology , and Model (see Table 2 ). These types serve to clarify differences of methodological approach—that is, how the argument is structured and developed—rather than the types of conceptual contributions that are the main consideration of MacInnis ( 2011 ). The four types discussed here derive from an analysis of goal setting, structuring, and logic of argumentation in multiple articles published in high quality journals. It should be said that the list is not exhaustive, and other researchers would no doubt have formulated differing perspectives. Nevertheless, the presented scheme can inspire researchers to explore and explicate one's approach to conceptual research, and perhaps to formulate an alternative approach. It should also be noted that the goals of a conceptual article can be as varied as in any other form of academic research. Table 2 identifies some possible or likely goals for each suggested type; these are not mutually exclusive and are often combined.
Theory synthesis
A theory synthesis paper seeks to achieve conceptual integration across multiple theories or literature streams. Such papers offer a new or enhanced view of a concept or phenomenon by linking previously unconnected or incompatible pieces in a novel way. Papers of this type contribute by summarizing and integrating extant knowledge of a concept or phenomenon. According to MacInnis ( 2011 ), summarizing helps researchers see the forest for the trees by encapsulating, digesting, and reducing what is known to a manageable whole. Integration enables researchers to see a concept or phenomenon in a new way by transforming previous findings and theory into a novel higher-order perspective that links phenomena previously considered distinct (MacInnis 2011 ). For example, a synthesis paper might chart a new or unstructured phenomenon that has previously been addressed in piecemeal fashion across diverse domains or disciplines. Such papers may also explore the conceptual underpinnings of an emerging theory or explain conflicting research findings by providing a more parsimonious explanation that pulls disparate elements into a more coherent whole.
This kind of systematization is especially helpful when research on a given topic is fragmented across different literatures, helping to identify and underscore commonalities that build coherence (Cropanzano 2009 ). For example, in their review of conceptualizations of customer experience across multiple literature fields, Becker and Jaakkola's ( 2020 ) analysis of the compatibility of various elements and assumptions provided a new integrative view that could be generalized across settings and contexts. In more mature fields, synthesis can help to identify gaps in the extant research, which is often the goal of systematic literature reviews. However, gap spotting is seldom a sufficient source of contribution as the main aim of a conceptual paper should be to enhance existing theoretical understanding on the studied phenomenon or concept. The synthesis paper represents a form of theorizing that emphasizes narrative reasoning that seeks to unveil "big picture" patterns and connections rather than specific causal mechanisms (Delbridge and Fiss 2013 ).
Although there is sometimes a fine line between theory synthesis and literature review, there remains a clear distinction between the two. While a well-crafted literature review takes stock of the field and can provide valuable insights into its development, scope, or future prospects, it remains within the existing conceptual or theoretical boundaries, describing extant knowledge rather than looking beyond it. In the case of a conceptual paper, the literature review is a necessary tool but not the ultimate objective. Moreover, in a theory synthesis paper, the role of the literature review is to unravel the components of a concept or phenomenon and it must sometimes reduce or exclude incommensurable elements. A lack of elegance occurs when authors attempt to hammer together separate research ideas in a series of "minireviews" instead of attending to a single conceptual theme (Cropanzano 2009 ). For example, a literature review that seeks to integrate multiple research perspectives may instead merely summarize in separate chapters what each has to say about the concept. Typically, different research perspectives employ differing terms and structure, or categorize conceptual elements in distinct ways. Integration and synthesis requires that the researcher explicates and unravels the conceptual underpinnings and building blocks that different perspectives use to conceptualize a phenomenon, and the looks for common ground on which to build a new and enhanced conceptualization.
A theory synthesis paper may seek to increase understanding of a relatively narrow concept or empirical phenomenon. For example, Lemon and Verhoef ( 2016 ) summarized the conceptual background and extant conceptualizations of customer journeys to produce a new integrative view. They framed the journey phenomenon in terms of the consumer purchasing process and organized the extant research within this big picture. Similarly, arguing that the knowledge base of relationship marketing and business networks perspectives was unduly fragmented, Möller ( 2013 ) deployed a metatheoretical lens to construct an articulated theory map that accommodated various domain theories, leading to the development of two novel middle-range theories.
Ultimately, a theory synthesis paper can integrate an extensive set of theories and phenomena under a novel theoretical umbrella. One good example is Vargo and Lusch's ( 2004 ) seminal article, which pulled together key ingredients from diverse fields such as market orientation, relationship marketing, network management, and value management into a novel integrative narrative to formulate the more parsimonious framework of service-dominant logic. In so doing, they drew on resource based theory, structuration theory, and institutional theory as method theories to organize and synthesize concepts and themes from middle-range literature fields (e.g., Vargo and Lusch 2004 , 2016 ). While extant research provided the basis for a novel framework, existing concepts were decomposed into such fine-grained ingredients that the resulting integration was a new theoretical view in its own right rather than a summary of existing concepts.
Theory adaptation
Papers that focus on theory adaptation seek to amend an existing theory by using other theories. While empirical research may gradually extend some element of theory within a given context, theory-based adaptation attempts a more immediate shift of perspective. Theory adaptation papers develop contribution by revising extant knowledge—that is, by introducing alternative frames of reference to propose a novel perspective on an extant conceptualization (MacInnis 2011 ). The point of departure for such papers, then, is the problematization of a particular theory or concept. For example, the authors might argue that certain empirical developments or insights from other streams of literature render an existing conceptualization insufficient or conflicted, and that some reconfiguration or shift of perspective or scope is needed to better align the concept or theory to its purpose or to reconcile certain inconsistencies. Typically, the researcher draws from another theory that is equipped to guide this shift. The contribution of this type of a paper is often positioned to the domain where the focal concept is situated.
The starting point for the theory adaptation paper is the theory or concept of interest (domain theory). Other theories are used as tools, or method theories (Lukka and Vinnari 2014 ) to provide an alternative frame of reference to adjust or expand its conceptual scope. One "method" of adaptation is to switch the level of analysis; for example, Alexander et al. ( 2018 ) provided new insights into the influence of institutions on customer engagement by shifting from a micro level analysis of customer relationships—the prevailing view in the field—to meso and macro level views, adapting Chandler and Vargo's ( 2011 ) process of oscillating foci. Another option is to use an established theory to explore new aspects of the domain theory (Yadav 2010 ). As one example of this type of design, Brodie et al. ( 2019 ) argued for the practical and theoretical importance of expanding the scope of engagement research in two ways: from a focus on consumers to a broad range of actors, and from dyadic firm-customer relationships to networks. As well as justifying why a particular extension or change of focus is needed, a theory adaptation paper must also show that the selected method theory is the best available option. For example, Brodie et al. ( 2019 ) explained that they employed service-dominant logic to broaden the conceptual scope of engagement research because it offered a lens for understanding actor-to-actor interactions in networks. Similarly, Hillebrand et al. ( 2015 ) used multiplicity theory to revise existing perspectives on stakeholder marketing by viewing stakeholder networks as continuous rather than discrete. They argued that this provides a more accurate understanding of markets characterized by complex value exchange and dispersed control.
A typology paper classifies conceptual variants as distinct types. The aim is to develop a categorization that "explains the fuzzy nature of many subjects by logically and causally combining different constructs into a coherent and explanatory set of types" (Cornelissen 2017 ). A typology paper provides a more precise and nuanced understanding of a phenomenon or concept, pinpointing and justifying key dimensions that distinguish the variants.
Typology papers contribute through differentiation— distinguishing, dimensionalizing, or categorizing extant knowledge of the phenomenon, construct, or theory in question (MacInnis 2011 ). Typologies reduce complexity (Fiss 2011 ). They demonstrate how variants of an entity differ, and hence organize complex networks of concepts and relationships, and may help by recognizing their differing antecedents, manifestations, or effects (MacInnis 2011 ). Typologies also offer a multidimensional view of the target phenomenon by categorizing theoretical features or dimensions as distinct profiles that offer coordinates for empirical research (Cornelissen 2017 ). For example, the classic typologies elaborated by Mills and Margulies ( 1980 ) and Lovelock ( 1983 ) assigned services to categories reflecting different aspects of the relationship between customers and the service organization, facilitating prediction of organizational behavior and marketing action. These theory-based typologies have informed numerous empirical applications.
The starting point for a typology paper is typically recognition of an important but fragmented research domain characterized by differing manifestations of a concept or inconsistent findings regarding drivers or outcomes. The researcher accumulates knowledge of the focal topic and then organizes it to capture the variability of particular characteristics of the concept or phenomenon. For example, after exploring different approaches to service innovation, Helkkula et al. ( 2018 ) proposed a typology of four archetypes. They suggested that variance within the extant research could be explained by differences of theoretical perspective and argued that each type had distinct implications for value creation.
The dimensions of a typology can also be differentiated by applying another theory (i.e. methods theory) that provides a logical explanation of why differences exist and why they are relevant. For example, to examine the boundaries of resource integration, Dong and Sivakumar ( 2017 ) developed a typology of customer participation, using dimensions drawn from resource-based theory, to address the fundamental resource deployment questions of whether there is a choice in terms of who performs a task and what task is performed (Kozlenkova et al. 2014 ).
Snow and Ketchen Jr. ( 2014 ) argued that well-developed typologies are more than just classification systems; rather, a typology articulates relationships among constructs and facilitates testable predictions (cf. Doty and Glick 1994 ). In this way, a typology can propose multiple causal relationships in a given setting (Fiss 2011 ). While a typology paper enhances understanding of a phenomenon by delineating its key variants, it can be seen to differ from a synthesis or adaptation paper by virtue of its explanatory character. This is the typology's raison d'etre; types always explain something, and the dimensions that distinguish types account for the different drivers, outcomes, or contingencies of particular variants of the phenomenon. By accommodating asymmetric causal relations, typologies facilitate the development of configurational arguments beyond simple correlations (Fiss 2011 ).
The model paper seeks to build a theoretical framework that predicts relationships between concepts. A conceptual model describes an entity and identifies issues that should be considered in its study: it can describe an event, an object, or a process, and explain how it works by disclosing antecedents, outcomes, and contingencies related to the focal construct (Meredith 1993 ; MacInnis 2011 ). This typically involves a form of theorizing that seeks to create a nomological network around the focal concept, employing a formal analytical approach to examine and detail the causal linkages and mechanisms at play (Delbridge and Fiss 2013 ). A model paper identifies previously unexplored connections between constructs, introduces new constructs, or explains why elements of a process lead to a particular outcome (Cornelissen 2017 ; Fulmer 2012 ).
The model paper contributes to extant knowledge by delineating an entity: its goal is "to detail, chart, describe, or depict an entity and its relationship to other entities" (MacInnis 2011 ). In a conceptual article, creative scope is unfettered by data-related limitations, allowing the researcher to explore and model emerging phenomena where few empirical data are available (Yadav 2010 ). The model paper typically contributes by providing a roadmap for understanding the entity in question by delineating the focal concept, how it changes, the processes by which it operates, or the moderating conditions that may affect it (MacInnis 2011 ).
A model paper typically begins from a focal phenomenon or construct that warrants further explanation. For example, Huang and Rust ( 2018 ) sought to explain the process and mechanism by which artificial intelligence (AI) will replace humans in service jobs. They employed literature that tackles key variables associated with the target phenomenon: service research illuminates the focal phenomenon, technology-enabled services, and research across multiple disciplines discusses the likely impact of AI on human labor. By synthesizing this literature pool, they identified four types of intelligence and then built a theory that could predict the impact of AI on human service labor. This involved a particular kind of formal reasoning, supported by research from multiple disciplines and real-world applications (Huang and Rust 2018 ). In other words, the authors use method theories and deductive reasoning to explain relationships between key variables, facilitated by theories in use (MacInnis 2011 ).
Model papers typically summarize arguments in the form of a figure that depicts the salient constructs and their relationships, or as a set of formal propositions that are logical statements derived from the conceptual framework (Meredith 1993 ). For example, Payne et al. ( 2017 ) used resource-based theory to develop a conceptual model of the antecedents and outcomes of customer value propositions. While figures and propositions of this kind help the reader by condensing the paper's main message, Delbridge and Fiss ( 2013 ) noted that they are also a double-edged sword. At their best, propositions distill the essence of an argument into a parsimonious and precise form, but by virtue of this very ability, they also put a spotlight on the weaknesses in the argument chain. According to Cornelissen ( 2017 ), the researcher should therefore be clear about the "causal agent" in any proposed relationship between constructs when developing propositions—in other words, the trigger or force that drives a particular outcome or effect. Careful consideration and justification of the choice of theories and the manner in which they are integrated to produce the arguments is hence pivotal in sharpening and clarifying the argumentation to convince reviewers and readers.
Conclusions
This paper highlights the role of methodological considerations in conceptual papers by discussing alternative types of research design, in the hope of encouraging researchers to critically assess and develop conceptual papers accordingly. Authors of conceptual papers should readily answer the following questions: What is the logic of creating new knowledge? Why are particular information sources selected, and how are they analyzed? What role does each theory play? For reviewers, assessing conceptual papers can be difficult not least because the generally accepted and readily available guidelines for evaluating empirical research seldom apply directly to non-empirical work. By asking these questions, reviewers and supervisors can evaluate whether the research design of a paper or thesis is carefully crafted and clearly communicated to the reader.
The paper identifies four types of conceptual papers—Theory Synthesis, Theory Adaptation, Typology, and Model—and discusses their aims, methods of theory use, and potential contributions. Although this list is not exhaustive, these types offer basic templates for designing conceptual research and determining its intended contribution (cf. MacInnis 2011 ). Careful consideration of these alternative types can facilitate more conscious selection of approach and structure for a conceptual paper. Researchers can also consider opportunities for combining types. In many cases, mixing two types can be an attractive option. For example, after distinguishing types of service innovation in terms of their conceptual underpinnings, Helkkula et al. ( 2018 ) synthesized a novel conceptualization of service innovation that exploited the strengths of each type and mitigated their limitations. Typologies can also provide the basis for models, and synthesis can lead to theory adaptation.
This paper highlights the many alternative routes along which conceptual papers can advance extant knowledge. We should consider conceptual papers not just as a means to take stock, but to break new ground. Empirical research takes time to accumulate, and the scope for generalization is relatively narrow. In contrast, conceptual papers can strive to advance understanding of a concept or phenomenon in big leaps rather than incremental steps. To be taken seriously, any such leap must be grounded in thorough consideration and justification of an appropriate research design.
A discussion of how different theoretical lenses can be integrated is beyond the scope of this paper, but see for example Okhuysen and Bonardi ( 2011 ) and Gioia and Pitre ( 1990 ).
Alexander, M. J., Jaakkola, E., & Hollebeek, L. D. (2018). Zooming out: Actor engagement beyond the dyadic. Journal of Service Management, 29 (3), 333–351.
Article   Google Scholar  
Alvesson, M., & Sandberg, J. (2011). Generating research questions through problematization. Academy of Management Review, 36 (2), 247–271.
Google Scholar  
Becker, L., & Jaakkola, E. (2020). Customer experience: Fundamental premises and implications for research. Journal of the Academy of Marketing Science . https://doi.org/10.1007/s11747-019-00718-x .
Brodie, R. J., Fehrer, J. A., Jaakkola, E., & Conduit, J. (2019). Actor engagement in networks: Defining the conceptual domain. Journal of Service Research, 22 (2), 173–188.
Chandler, J. D., & Vargo, S. L. (2011). Contextualization and value-in-context: How context frames exchange. Marketing Theory, 11 (1), 35–49.
Corley, K. G., & Gioia, D. A. (2011). Building theory about theory building: What constitutes a theoretical contribution? Academy of Management Review, 36 (1), 12–32.
Cornelissen, J. (2017). Editor's comments: Developing propositions, a process model, or a typology? Addressing the challenges of writing theory without a boilerplate. Academy of Management Review, 42 (1), 1–9.
Cropanzano, R. (2009). Writing nonempirical articles for Journal of Management: General thoughts and suggestions. Journal of Management, 35 (6), 1304–1311.
De Brentani, U., & Reid, S. E. (2012). The fuzzy front-end of discontinuous innovation: Insights for research and management. Journal of Product Innovation Management, 29 (1), 70–87.
Delbridge, R., & Fiss, P. C. (2013). Editors' comments: Styles of theorizing and the social organization of knowledge. Academy of Management Review, 38 (3), 325–331.
Dong, B., & Sivakumar, K. (2017). Customer participation in services: Domain, scope, and boundaries. Journal of the Academy of Marketing Science, 45 (6), 944–965.
Doty, D. H., & Glick, W. H. (1994). Typologies as a unique form of theory building: Toward improved understanding and modeling. Academy of Management Review, 19 (2), 230–251.
Eckhardt, G. M., Houston, M. B., Jiang, B., Lamberton, C., Rindfleisch, A., & Zervas, G. (2019). Marketing in the sharing economy. Journal of Marketing, 83 (5), 5–27.
Edvardsson, B., Kristensson, P., Magnusson, P., & Sundström, E. (2012). Customer integration within service development—A review of methods and an analysis of insitu and exsitu contributions. Technovation, 32 (7–8), 419–429.
Fiss, P. C. (2011). Building better causal theories: A fuzzy set approach to typologies in organizational research. Academy of Management Journal, 54 , 393–420.
Flick, U. (2018). An introduction to qualitative research . London: Sage Publications.
Fulmer, I. S. (2012). Editor's comments: The craft of writing theory articles—Variety and similarity in AMR. Academy of Management Review, 37 , 327–331.
Gilson, L. L., & Goldberg, C. B. (2015). Editors' comment: So, what is a conceptual paper? Group & Organization Management, 40 (2), 127–130.
Gioia, D., & Pitre, E. (1990). Multiparadigm perspectives on theory building. Academy of Management Review, 15 (4), 584–602.
Hartmann, N. N., Wieland, H., & Vargo, S. L. (2018). Converging on a new theoretical foundation for selling. Journal of Marketing, 82 (2), 1–18.
Helkkula, A., Kowalkowski, C., & Tronvoll, B. (2018). Archetypes of service innovation: Implications for value cocreation. Journal of Service Research, 21 (3), 284–301.
Hillebrand, B., Driessen, P. H., & Koll, O. (2015). Stakeholder marketing: Theoretical foundations and required capabilities. Journal of the Academy of Marketing Science, 43 (4), 411–428.
Hirschheim, R. (2008). Some guidelines for the critical reviewing of conceptual papers. Journal of the Association for Information Systems, 9 (8), 432–441.
Huang, M. H., & Rust, R. T. (2018). Artificial intelligence in service. Journal of Service Research, 21 (2), 155–172.
King, A. W., & Lepak, D. (2011). Editors' comments: Myth busting—What we hear and what we've learned about AMR. Academy of Management Review, 36 (2), 207–214.
Kozlenkova, I. V., Samaha, S. A., & Palmatier, R. W. (2014). Resource-based theory in marketing. Journal of the Academy of Marketing Science, 42 (1), 1–21.
Lemon, K. N., & Verhoef, P. C. (2016). Understanding customer experience throughout the customer journey. Journal of Marketing, 80 , 69–96.
Lovelock, C. H. (1983). Classifying services to gain strategic marketing insights. Journal of Marketing, 47 (3), 9–20.
Lukka, K., & Vinnari, E. (2014). Domain theory and method theory in management accounting research. Accounting, Auditing & Accountability Journal, 27 (8), 1308–1338.
MacInnis, D. J. (2011). A framework for conceptual contributions in marketing. Journal of Marketing, 75 (4), 136–154.
MacInnis, D. J., & De Mello, G. E. (2005). The concept of hope and its relevance to product evaluation and choice. Journal of Marketing, 69 (1), 1–14.
Meredith, J. (1993). Theory building through conceptual methods. International Journal of Operations & Production Management, 13 (5), 3–11.
Miller, D. C., & Salkind, N. J. (2002). Elements of research design. In Handbook of research design & social measurement, ed. by Miller D.C. & Salkind, J.J. Thousand Oaks: SAGE Publications.
Mills, P. K., & Margulies, N. (1980). Toward a core typology of service organizations. Academy of Management Review, 5 (2), 255–266.
Möller, K. (2013). Theory map of business marketing: Relationships and networks perspectives. Industrial Marketing Management, 42 (3), 324–335.
Okhuysen, G., & Bonardi, J. (2011). The challenges of building theory by combining lenses. Academy of Management Review, 36 (1), 6–11.
Palmatier, R. W., Houston, M. B., & Hulland, J. (2018). Review articles: Purpose, process, and structure. Journal of the Academy of Marketing Science, 46 (1), 1–5.
Payne, A., Frow, P., & Eggert, A. (2017). The customer value proposition: Evolution, development, and application in marketing. Journal of the Academy of Marketing Science, 45 (4), 467–489.
Ragin, C. C. (1994). Constructing social research . Thousand Oaks: Pine Forge Press.
Shepherd, D. A., & Suddaby, R. (2017). Theory building: A review and integration. Journal of Management, 43 (1), 59–86.
Snow, C. C., & Ketchen Jr., D. J. (2014). Typology-driven theorizing: A response to Delbridge and Fiss. Academy of Management Review, 39 (2), 231–233.
Toulmin, S. (1958). The uses of argument . Cambridge: Cambridge University Press.
Vargo, S. L., & Lusch, R. F. (2004). Evolving to a new dominant logic for marketing. Journal of Marketing, 68 , 1–17.
Vargo, S. L., & Lusch, R. F. (2016). Institutions and axioms: An extension and update of service-dominant logic. Journal of the Academy of Marketing Science, 44 (1), 5–23.
Webster, J., & Watson, R. T. (2002). Analyzing the past to prepare for the future: Writing a literature review. MIS Quarterly , xiii–xxiii.
White, K., Habib, R., & Hardisty, D. J. (2019). How to SHIFT consumer behaviors to be more sustainable: A literature review and guiding framework. Journal of Marketing, 83 (3), 22–49.
Yadav, M. S. (2010). The decline of conceptual articles and implications for knowledge development. Journal of Marketing, 74 (1), 1–19.
Download references
Open access funding provided by University of Turku (UTU) including Turku University Central Hospital.
Author information
Authors and affiliations.
Turku School of Economics, University of Turku, FIN-20014, Turku, Finland
Elina Jaakkola
You can also search for this author in PubMed   Google Scholar
Corresponding author
Correspondence to Elina Jaakkola .
Additional information
Publisher's note.
Springer Nature remains neutral with regard to jurisdictional claims in published maps and institutional affiliations.
Rights and permissions
Open Access This article is licensed under a Creative Commons Attribution 4.0 International License, which permits use, sharing, adaptation, distribution and reproduction in any medium or format, as long as you give appropriate credit to the original author(s) and the source, provide a link to the Creative Commons licence, and indicate if changes were made. The images or other third party material in this article are included in the article's Creative Commons licence, unless indicated otherwise in a credit line to the material. If material is not included in the article's Creative Commons licence and your intended use is not permitted by statutory regulation or exceeds the permitted use, you will need to obtain permission directly from the copyright holder. To view a copy of this licence, visit http://creativecommons.org/licenses/by/4.0/ .
Reprints and Permissions
About this article
Jaakkola, E. Designing conceptual articles: four approaches. AMS Rev 10 , 18–26 (2020). https://doi.org/10.1007/s13162-020-00161-0
Download citation
Received : 12 November 2019
Accepted : 04 February 2020
Published : 09 March 2020
Issue Date : June 2020
DOI : https://doi.org/10.1007/s13162-020-00161-0
Share this article
Anyone you share the following link with will be able to read this content:
Sorry, a shareable link is not currently available for this article.
Provided by the Springer Nature SharedIt content-sharing initiative
Conceptual research
Theoretical article
Methodology
Research design
Find a journal
Publish with us
Research Paper Guide
Research Paper Example

Research Paper Example - APA and MLA Format
12 min read
Published on: Nov 27, 2017
Last updated on: May 26, 2023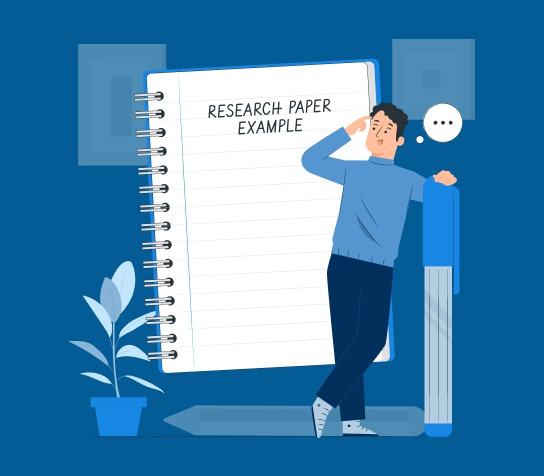 On This Page On This Page
Do you spend time staring at the screen and thinking about how to approach a monstrous research paper ?
If yes, you are not alone.
Research papers are no less than a curse for high school and college students.
It takes time, effort, and expertise to craft a striking research paper.
Every other person craves to master the magic of producing impressive research papers.
Continue with the guide to investigate the mysterious nature of different types of research through examples.
Research Paper Example for Different Formats
An academic paper doesn't have to be boring. You can use an anecdote, a provocative question, or a quote to begin the introduction.
Learning from introductions written in professional college papers is the best strategy.
Have a look at the expertise of the writer in the following example.
Social Media and Social Media Marketing: A Literature Review
APA Research Paper Example
While writing research papers, you must pay attention to the required format.
Follow the example when the instructor mentions the APA format .
Effects of Food Deprivation of Concentration and Preserverance
Research Paper Example APA 7th Edition
Research Paper Example MLA
Once you are done with APA format, let's practice the art of writing quality MLA papers.
Found Voices: Carl Sagan
We have provided you with a top-notch research paper example in MLA format here.
Research Paper Example Chicago
Chicago style is not very common, but it is important to learn. Few institutions require this style for research papers, but it is essential to learn. The content and citations in the research paper are formatted like this example.
Chicago Research Paper Sample
Research Paper Example Harvard
To learn how a research paper is written using the Harvard citation style , carefully examine this example. Note the structure of the cover page and other pages.
Harvard Research Paper Sample
Examples for Different Research Paper Parts
A research paper has different parts. Each part is important for the overall success of the paper. Chapters in a research paper must be written correctly, using a certain format and structure.
The following are examples of how different sections of the research paper can be written.
Example of Research Proposal
What is the first step to starting a research paper?
Submitting the research proposal!
It involves several sections that take a toll on beginners.
Here is a detailed guide to help you write a research proposal .
Are you a beginner or do you lack experience? Don't worry.
The following example of a research paper is the perfect place to get started.
View Research Proposal Example Here
Research Paper Example Abstract
After submitting the research proposal, prepare to write a seasoned abstract section.
The abstract delivers the bigger picture by revealing the purpose of the research.
A common mistake students make is writing it the same way a summary is written.
It is not merely a summary but an analysis of the whole research project. Still confused?
Read the abstract mentioned in the following research to get a better idea.
Affirmative Action: What Do We Know? - Abstract Example
Literature Review Research Paper Example
What if a novice person reads your research paper?
He will never understand the critical elements involved in the research paper.
To enlighten him, focus on the literature review section. This section offers an extensive analysis of the past research conducted on the paper topics.
It is relatively easier than other sections of the paper.
Take a closer look at the paper below to find out.
Methods Section of Research Paper Example
While writing research papers, excellent papers focus a great deal on the methodology.
Yes, the research sample and methodology define the fate of the papers.
Are you facing trouble going through the methodology section?
Relax and let comprehensive sample research papers clear your doubts.
View Methods Section of Research Paper Here
Research Paper Conclusion Example
The conclusion leaves the last impression on the reader.
"Who cares for the last impression? It's always the first."
Don't be fooled!
The conclusion sets the tone of the whole research paper properly.
A key list of elements must be present in conclusion to make it crisp and remarkable.
The Conclusion: Your Paper's Final Impression
View the sample paper and identify the points you thought were never a part of the conclusion.
Get Quick AI Research Help!
Research Paper Examples for Different Fields
Research papers can be about any subject that needs a detailed study. The following examples show how research papers are written for different subjects.
History Research Paper Sample
Many Faces of Generalisimo Fransisco Franco
Sociology Research Paper Sample
A Descriptive Statistical Analysis within the State of Virginia
Science Fair Research Paper Sample
What Do I Need To Do For The Science Fair?
Psychology Research Paper Sample
The Effects of Food Deprivation on Concentration and Preserverance
Art History Research Paper Sample
European Art History: A Primer
Scientific Research Paper Example
We have discussed several elements of research papers through examples.
Research Proposal!
Introduction in Research Paper!
Read on to move towards advanced versions of information.
Scientific research paper
Let's have a look at the template and an example to elaborate on concepts.
It includes:
Introduction
Related Work
Research Methodology
Experiments
Results and Discussion
Conclusion & Future Work
Acknowledgment
The name itself sounds terrifying to many students. Make no mistake; it sure is dangerous when touched without practice.
Students become afraid and hence aspire to locate an outstanding essay paper writer to get their papers done.
Detailed, high-quality, and credible sources and samples are a must to be shared here.
Science Fair Paper Format
Example of Methodology in Research Paper
The words methodology, procedure, and approach are the same. They indicate the approach pursued by the researcher while conducting research to accomplish the goal through research.
The methodology is the bloodline of the research paper.
A practical or assumed procedure is used to conduct the methodology.
The Effects of Immediate Feedback Devices in High School Chemistry Classes
See the way the researcher has shared participants and limits in the methodology section of the example.
Research Paper Example for Different Levels
The process of writing a research paper is based on a set of steps. The process will seem daunting if you are unaware of the basic steps. Start writing your research paper by taking the following steps:
Choose a Topic
Create a thesis statement
Do in-depth research for the research study
Create an outline
You will find writing a research paper much easier once you have a plan.
No matter which level you are writing at, your research paper needs to be well structured.
Research Paper Example Outline
Before you plan on writing a well-researched paper, make a rough draft.
Brainstorm again and again!
Pour all of your ideas into the basket of the outline.
What will it include?
A standard is not set but follow the research paper outline example below:
View Research Paper Outline Example Here
This example outlines the following elements:
Thesis Statement
Methodology
Utilize this standard of outline in your research papers to polish your paper. Here is a step-by-step guide that will help you write a research paper according to this format.
Good Research Paper Examples for Students
Theoretically, good research paper examples will meet the objectives of the research.
Always remember! The first goal of the research paper is to explain ideas, goals, and theory as clearly as water.
Yes, leave no room for confusion of any sort.
Fiscal Research Center - Action Plan
Qualitative Research Paper Example
Research Paper Example Introduction
How to Write a Research Paper Example?
Research Paper Example for High School
When the professor reads such a professional research paper, he will be delighted.
High scores!
Grant of funds for the project!
Appreciation in Class!
You'll surely be highly rewarded.
Research Paper Conclusion
"Who cares for the last impression? It's always the first."
Don't be fooled!
A key list of elements must be present in the conclusion to make it crisp and remarkable.
Critical Research Paper
To write a research paper remarkably, include the following ingredients in it:
Justification of the Experimental Design
Analysis of Results
Validation of the Study
How to Write the Methods Section of a Research Paper
Theoretical Framework Examples
The theoretical framework is the key to establish credibility in research papers.
Read the purpose of the theoretical framework before following it in the research paper.
The researcher offers a guide through a theoretical framework.
Philosophical view
Conceptual Analysis
Benefits of the Research
An in-depth analysis of theoretical framework examples research paper is underlined in the sample below.
View Theoretical Framework Example Here
Now that you have explored the research paper examples, you can start working on your research project.
Hopefully, these examples will help you understand the writing process for a research paper. You can hire an essay writer online. If you still require help writing your paper, you can buy well-written yet cheap research papers by contacting our expert and professional writers.
So, contact our essay writing service now.
Nova A. (Literature, Marketing)
Nova Allison is a Digital Content Strategist with over eight years of experience. Nova has also worked as a technical and scientific writer. She is majorly involved in developing and reviewing online content plans that engage and resonate with audiences. Nova has a passion for writing that engages and informs her readers.
People also read
Writing A Research Paper - A Step by Step Guide
Research Paper Outline - A Complete Guide with Examples
250+ Interesting Research Paper Topics for 2022
Research Proposal - A Complete Format Guide and Template
How to Start a Research Paper - 7 Easy Steps
How to Write an Abstract - A Step by Step Guide
Learn How To Write A Literature Review In Simple Steps
Qualitative Research - Methods, Types, and Examples
Types Of Qualitative Research - Overview & Examples
Qualitative vs Quantitative Research - Learning the Basics
Psychology Research Topics - 200+ Interesting Ideas
Learn How to Write a Hypothesis in Simple Steps
Types of Research With Examples - A Detailed Guide
Quantitative Research - Types & Data Collection Techniques
Interesting Sociology Research Topics & Ideas for Students
How to Cite a Research Paper - Learn with Helpful Examples
Interesting History Research Paper Topics (2022)
How to Write a Research Methodology for a Research Paper
Share this article
Keep reading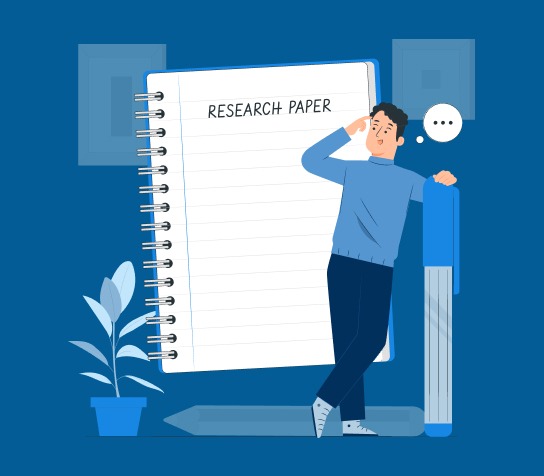 We value your privacy
We use cookies to improve your experience and give you personalized content. Do you agree to our cookie policy?
Website Data Collection
We use data collected by cookies and JavaScript libraries.
Are you sure you want to cancel?
Your preferences have not been saved.

60.4k views
Planning to Write
Q: What is the definition of a concept paper in academic research?
Asked on 16 Feb, 2020
A concept paper is a brief paper written by a university student around a research question before undertaking the research. The paper is about two or three pages long and provides key details about the research, such as the question, purpose, and methods. The paper allows the supervisor to gauge how well the student understands the research, based on which the supervisor may provide inputs and guidance for conducting the research. In certain cases, the supervisor may also decide that the student should instead pursue a different research question from the one proposed.
To learn more about concept papers, you may refer to the following resources:
What is a concept paper?
How can I write a concept paper on fast food consumption?
What are the three strategies in elucidating a concept paper?
Answered by Editage Insights on 17 Feb, 2020
This content belongs to the Conducting Research Stage
Confirm that you would also like to sign up for free personalized email coaching for this stage.
Trending Searches
Statement of the problem
Background of study
Scope of the study
Types of qualitative research
Rationale of the study
Concept paper
Literature review
Introduction in research
Under "Editor Evaluation"
Ethics in research
Recent Searches
Review paper
Responding to reviewer comments
Predatory publishers
Scope and delimitations
Open access
Plagiarism in research
Journal selection tips
Editor assigned
Types of articles
"Reject and Resubmit" status
Decision in process
Conflict of interest
Have a language expert improve your writing
Run a free plagiarism check in 10 minutes, generate accurate citations for free.
Knowledge Base
Research paper
Writing a Research Paper Introduction | Step-by-Step Guide
Published on September 24, 2022 by Jack Caulfield . Revised on March 27, 2023.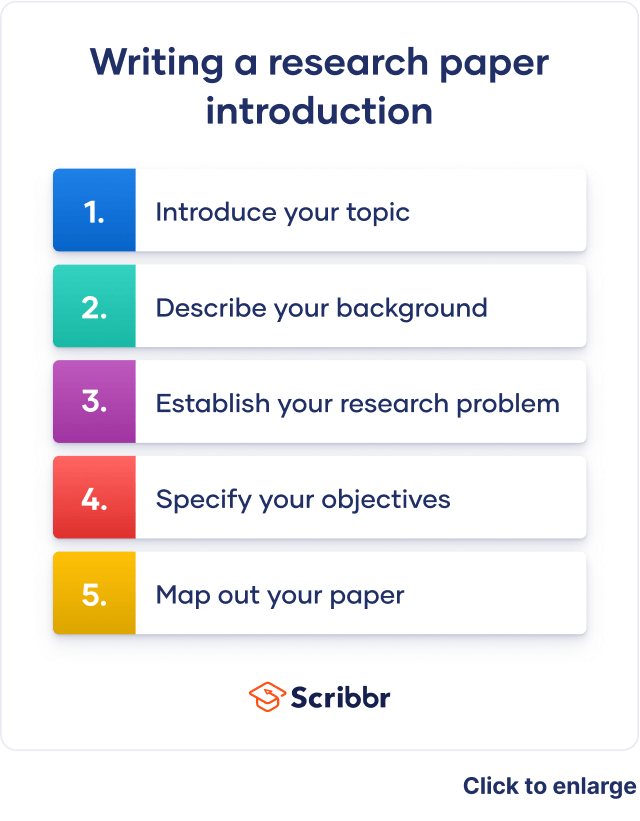 The introduction to a research paper is where you set up your topic and approach for the reader. It has several key goals:
Present your topic and get the reader interested
Provide background or summarize existing research
Position your own approach
Detail your specific research problem and problem statement
Give an overview of the paper's structure
The introduction looks slightly different depending on whether your paper presents the results of original empirical research or constructs an argument by engaging with a variety of sources.
Table of contents
Step 1: introduce your topic, step 2: describe the background, step 3: establish your research problem, step 4: specify your objective(s), step 5: map out your paper, research paper introduction examples, frequently asked questions about the research paper introduction.
The first job of the introduction is to tell the reader what your topic is and why it's interesting or important. This is generally accomplished with a strong opening hook.
The hook is a striking opening sentence that clearly conveys the relevance of your topic. Think of an interesting fact or statistic, a strong statement, a question, or a brief anecdote that will get the reader wondering about your topic.
For example, the following could be an effective hook for an argumentative paper about the environmental impact of cattle farming:
A more empirical paper investigating the relationship of Instagram use with body image issues in adolescent girls might use the following hook:
Don't feel that your hook necessarily has to be deeply impressive or creative. Clarity and relevance are still more important than catchiness. The key thing is to guide the reader into your topic and situate your ideas.
What can proofreading do for your paper?
Scribbr editors not only correct grammar and spelling mistakes, but also strengthen your writing by making sure your paper is free of vague language, redundant words, and awkward phrasing.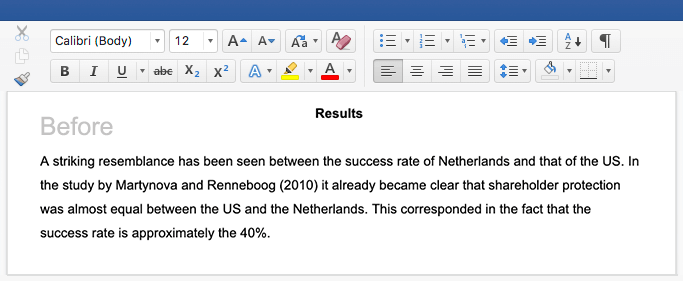 See editing example
This part of the introduction differs depending on what approach your paper is taking.
In a more argumentative paper, you'll explore some general background here. In a more empirical paper, this is the place to review previous research and establish how yours fits in.
Argumentative paper: Background information
After you've caught your reader's attention, specify a bit more, providing context and narrowing down your topic.
Provide only the most relevant background information. The introduction isn't the place to get too in-depth; if more background is essential to your paper, it can appear in the body .
Empirical paper: Describing previous research
For a paper describing original research, you'll instead provide an overview of the most relevant research that has already been conducted. This is a sort of miniature literature review —a sketch of the current state of research into your topic, boiled down to a few sentences.
This should be informed by genuine engagement with the literature. Your search can be less extensive than in a full literature review, but a clear sense of the relevant research is crucial to inform your own work.
Begin by establishing the kinds of research that have been done, and end with limitations or gaps in the research that you intend to respond to.
The next step is to clarify how your own research fits in and what problem it addresses.
Argumentative paper: Emphasize importance
In an argumentative research paper, you can simply state the problem you intend to discuss, and what is original or important about your argument.
Empirical paper: Relate to the literature
In an empirical research paper, try to lead into the problem on the basis of your discussion of the literature. Think in terms of these questions:
What research gap is your work intended to fill?
What limitations in previous work does it address?
What contribution to knowledge does it make?
You can make the connection between your problem and the existing research using phrases like the following.
Now you'll get into the specifics of what you intend to find out or express in your research paper.
The way you frame your research objectives varies. An argumentative paper presents a thesis statement, while an empirical paper generally poses a research question (sometimes with a hypothesis as to the answer).
Argumentative paper: Thesis statement
The thesis statement expresses the position that the rest of the paper will present evidence and arguments for. It can be presented in one or two sentences, and should state your position clearly and directly, without providing specific arguments for it at this point.
Empirical paper: Research question and hypothesis
The research question is the question you want to answer in an empirical research paper.
Present your research question clearly and directly, with a minimum of discussion at this point. The rest of the paper will be taken up with discussing and investigating this question; here you just need to express it.
A research question can be framed either directly or indirectly.
This study set out to answer the following question: What effects does daily use of Instagram have on the prevalence of body image issues among adolescent girls?
We investigated the effects of daily Instagram use on the prevalence of body image issues among adolescent girls.
If your research involved testing hypotheses , these should be stated along with your research question. They are usually presented in the past tense, since the hypothesis will already have been tested by the time you are writing up your paper.
For example, the following hypothesis might respond to the research question above:
Scribbr Citation Checker New
The AI-powered Citation Checker helps you avoid common mistakes such as:
Missing commas and periods
Incorrect usage of "et al."
Ampersands (&) in narrative citations
Missing reference entries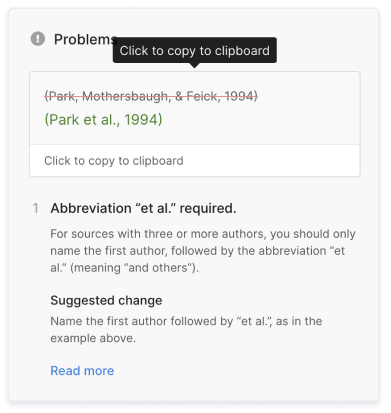 The final part of the introduction is often dedicated to a brief overview of the rest of the paper.
In a paper structured using the standard scientific "introduction, methods, results, discussion" format, this isn't always necessary. But if your paper is structured in a less predictable way, it's important to describe the shape of it for the reader.
If included, the overview should be concise, direct, and written in the present tense.
This paper will first discuss several examples of survey-based research into adolescent social media use, then will go on to …
This paper first discusses several examples of survey-based research into adolescent social media use, then goes on to …
Full examples of research paper introductions are shown in the tabs below: one for an argumentative paper, the other for an empirical paper.
Argumentative paper
Empirical paper
Are cows responsible for climate change? A recent study (RIVM, 2019) shows that cattle farmers account for two thirds of agricultural nitrogen emissions in the Netherlands. These emissions result from nitrogen in manure, which can degrade into ammonia and enter the atmosphere. The study's calculations show that agriculture is the main source of nitrogen pollution, accounting for 46% of the country's total emissions. By comparison, road traffic and households are responsible for 6.1% each, the industrial sector for 1%. While efforts are being made to mitigate these emissions, policymakers are reluctant to reckon with the scale of the problem. The approach presented here is a radical one, but commensurate with the issue. This paper argues that the Dutch government must stimulate and subsidize livestock farmers, especially cattle farmers, to transition to sustainable vegetable farming. It first establishes the inadequacy of current mitigation measures, then discusses the various advantages of the results proposed, and finally addresses potential objections to the plan on economic grounds.
The rise of social media has been accompanied by a sharp increase in the prevalence of body image issues among women and girls. This correlation has received significant academic attention: Various empirical studies have been conducted into Facebook usage among adolescent girls (Tiggermann & Slater, 2013; Meier & Gray, 2014). These studies have consistently found that the visual and interactive aspects of the platform have the greatest influence on body image issues. Despite this, highly visual social media (HVSM) such as Instagram have yet to be robustly researched. This paper sets out to address this research gap. We investigated the effects of daily Instagram use on the prevalence of body image issues among adolescent girls. It was hypothesized that daily Instagram use would be associated with an increase in body image concerns and a decrease in self-esteem ratings.
The introduction of a research paper includes several key elements:
A hook to catch the reader's interest
Relevant background on the topic
Details of your research problem
and your problem statement
A thesis statement or research question
Sometimes an overview of the paper
Don't feel that you have to write the introduction first. The introduction is often one of the last parts of the research paper you'll write, along with the conclusion.
This is because it can be easier to introduce your paper once you've already written the body ; you may not have the clearest idea of your arguments until you've written them, and things can change during the writing process .
The way you present your research problem in your introduction varies depending on the nature of your research paper . A research paper that presents a sustained argument will usually encapsulate this argument in a thesis statement .
A research paper designed to present the results of empirical research tends to present a research question that it seeks to answer. It may also include a hypothesis —a prediction that will be confirmed or disproved by your research.
Cite this Scribbr article
If you want to cite this source, you can copy and paste the citation or click the "Cite this Scribbr article" button to automatically add the citation to our free Citation Generator.
Caulfield, J. (2023, March 27). Writing a Research Paper Introduction | Step-by-Step Guide. Scribbr. Retrieved August 30, 2023, from https://www.scribbr.com/research-paper/research-paper-introduction/
Is this article helpful?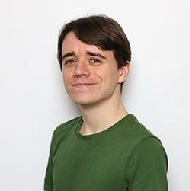 Jack Caulfield
Other students also liked, writing strong research questions | criteria & examples, writing a research paper conclusion | step-by-step guide, research paper format | apa, mla, & chicago templates.
I am planning to undertake a research to Determine the Implementation Status of digital Marketing by Small and Medium Enterprises in Papua New Guinea.
Please your guide from start to finishing the project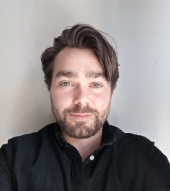 Eoghan Ryan (Scribbr Team)
You can find information on writing a research paper from start to finish here .
Still have questions?
What is your plagiarism score.
15% discount on first order.
What is a concept paper: definition, format, and example.
Concept Paper Definition
Concept Paper Format
How to Write a Concept Paper
2. Introduction to the concept
3. Background research
4. Objectives
5. Need for the study
6. Research methodology
7. References
Conceptual Paper Example
Introduction
Background Research
Aim and Need for the Study
Research Methodology
Concept Paper Writing Services
Research papers and dissertations are common and important writing tasks for undergraduates and post-graduate students. Researchers and other professionals from academic and scientific institutions also write research papers. These research and studies are often lengthy and time-consuming. A research study can last for one to two years, it can even exceed this time depending on the field and complexity of the research study. However, before they can write these lengthy documents, they will first need to create a concept paper for dissertation and research.
The concept paper will act as a proposal paper for dissertation and research papers. Writing this document will be the first step in proceeding with the research. Students and professionals will need to choose the best outline and format for their concept paper to gain the approval of the reader. This document is essential not only for students but also for researchers that are looking for individuals to fund their study. In this article, readers can learn how to write a concept paper and read a conceptual paper example to act as a guide in writing.
Before starting to write the document, individuals should learn what is a concept paper. This document is a summary of a research study that students and professionals will undertake. The concept paper should provide the study's purpose, background, and research questions. The goal of this document is to capture the reader's interest and provide information that shows the research's merit. The researchers should view a concept paper as a proposal and write it to make the readers support the study.
Need a concept paper? I can help!
A standard concept paper format will be around two to three pages long. Undergraduates and post-graduate students typically write in this type of concept paper format. For researchers in specific fields that are looking for funding, their proposal document can be over 20 pages long. Since the definition of a concept paper states that it is a summary of a research study, most documents will need to provide complete information that will lengthen the page count. The documents that take 20 pages long often give multiple background information of related studies to emphasize the importance of the researcher's endeavors. Papers for dissertation and research papers tend to be shorter since they are not asking for monetary funding and their topics are less complex. Individuals should look at sample papers to find the perfect format for their papers.
How to Write a Concept Paper
Individuals should consider looking at concept paper examples to better understand the document's outline. This will make writing a concept paper an easier task. For a standard outline, individuals can follow the list below when writing the document.
After learning the definition and correct format of a concept paper, individuals can now begin to write the document. The first task in writing a concept paper is choosing a title. This is important for every document since its readers will know and remember a research study based on its title. Researchers should write short titles that are direct to the point. The best titles for this type of document are in question format. A question statement directly tells the readers what questions and problems the researchers are going to answer. Consider looking at research document examples to get an idea of how most researchers format their titles.
Once the researchers establish a working title, they can then proceed with writing an introduction. The introduction of the concept paper should provide background information about the study. The introduction should also briefly tell the readers why the study is important and how it can benefit others. For researchers that are looking for monetary funding, they should state how an organization or institution will benefit from the study. A research study about video games as storytellers can spark the interest of an education-focused institution which will increase the chance of a researcher to receive funding.
Researchers should also consider the introduction as the first impression of the concept paper and the study. They should state the main objective and problem they are trying to solve. Try expounding on the title of the concept paper. Researchers can use the title as a guide when creating their thesis statement, in most research, the title is the thesis statement. Consider looking at sample thesis statements to get an idea of how to structure the sentence. Citing this in the introduction will help readers understand the purpose of the study.
The next section of the concept paper will be the background research section. Here, researchers should indicate the related studies that others have made. They should include studies that are closely related to their thesis statement or title. Citing these studies will show the readers that the topic has gained the attention of other experts. The researchers should also cite the limitations of these studies and that the researcher's work will try to answer some of those limitations.
An extensive version of this section is mostly found in longer concept papers. Individuals who are trying to make a case for their research and gain funding will need to make an extensive version of this section to provide more information to possible sponsors. They will need to fill this section with a large number of background studies that are relevant to their work. For documents that are only two to three pages long, researchers can cite some studies and state which limitation they are trying to solve.
While the introduction will state the main objective of the study, the objective section will provide all the specific objectives of the research. Researchers should use consistent phrasing when stating the objectives in a concept paper. Use the word "To" at the beginning of each objective statement. Avoid using statements that are in question format. Before the researchers state the objectives, they should restate the thesis statement in a paragraph before the lists of objectives. Most concept paper examples will show a list type objective section. It will be easier for the reader to recognize the objective in this format.
The next step in writing a concept paper is citing the aim and need for the study. After stating the thesis statement in the introduction, the researchers should explain their objectives further in this section. Students can use a method where they address the problems they stated in the previous sections. If the previous sections state that future researchers will need to create video games solely for educational purposes, researchers can write a response in the "aim and need" section of the concept paper. They can state how the researchers will develop a game to measure student's recall capacity.
The need for the paper simply refers to the importance of the research. While the "aim" talks about the purpose of the researchers, the need should state the effects of the research on a targeted group or society. Individuals should provide evidence to the claims they will be stating. This will help show their's and the concept paper's credibility. They should consider referring to previous researchers that have done an extensive study about the topic.
The research methodology section of the concept paper will include the instruments and measuring devices that the researchers will use. This includes laboratory equipment, computer software, questionnaires, types of tests, and other means of gathering and interpreting data. The researchers should state how they will prepare the tools and how they will authenticate the information. This section should also include the target population, type of data, and the timeline for the research. Researchers should provide all the information of their methodology. Try asking the questions who, what, where, when, and how to write a complete research methodology for the concept paper. Some concept paper outlines can also include a research timeline. This is basically a timeline of how long the research will last.
Similar to other academic documents, a concept paper should include a reference list. The researchers should cite the sources that they used while writing the document. Individuals can also use in-text citations in the aim and need section and background section. When writing the reference list, make sure to use a consistent format. Individuals can look at sample papers to find reference list formats. For students, they should ask their professors which referencing format to use. The common formats are APA, MLA, Chicago, and Harvard styles.
"Using Video Games as Educational Tools to Help High School Students Write Better Essays"
Most high school students dread essay writing homework. Writing assignments often include reading thick books that authors have filled with blocks of text. They will need to do research and reading the blocks of texts can feel exhausting to most students. On the contrary, video games tend to hold a person's attention longer than any other medium. Despite the debate over the advantages and disadvantages of video games , there have been games that people developed to teach nursing and business students practical skills. There also have been some games that are made using real-life history that teachers can use to teach a class. However, there is a lack of research regarding the correlation between video games and writing abilities. This study will help in understanding the capacity of games to inform students and how they can help in essay writing. The study will help educators create an effective lesson plan in using video games as educational tools to help high school students write better essays.
There have been studies that promote video games as effective educational tools for all education levels. However, there are still many aspects of video games and education that researchers have yet to analyze. The research of Utoyo, Arsa on video games as tools for education concludes that using video games provides an opportunity to improve education due to realistic simulations that only the medium can offer. (Widitiarsa, 2018). The researcher stated that the next step is to design educational video games to create the standards for effective educational games. However, this study does not mention video games as good teaching tools for writing essays or any type of written works.
There have also been reports of educators using video games to teach writing to students. Students were able to write game reviews, autobiographical pieces, and other writing works. The teacher used character images, famous video game quotes, and great writing lines to inspire students to think of essay topics (Jones, 2018). The students that are interested in games were able to freely discuss topics and ideas. They use articles from game journalists to back up their claims during open discussions. This report shows that some educators are already recognizing the ability of video games to act as a teaching tool for writing essays and other written works.
The researchers aim to achieve their objective of using video games as educational tools to help high school students write better essays by answering the following specific objectives:
To analyze the influence of critical thinking in using video games as educational tools to help high school students write better essays.
To assess the influence of student's writing skills in using video games as educational tools to help high school students write better essays.
To assess the influence of video game genres in using video games as educational tools to help high school students write better essays.
Most high school students often have difficulty with writing assignments. They dread the process of researching and writing down notes. Most students will carry this behavior up until college which can result in having difficulty writing their research papers and dissertation. Some teachers have already addressed this issue by using video game topics to help spark student interests. However, the researchers believe that targeted research is necessary to create an effective lesson plan in using video games as educational tools to help high school students write better essays.
The researchers aim to analyze the influence of critical thinking in using video games as educational tools to help high school students write better essays. The study will test how video games help in the development of critical thinking skills and how they can transfer to better essay writing. This will help educators understand how video games affect a student's brain and thinking skills. The study also aims to assess the influence of student's writing skills in using video games as educational tools to help high school students write better essays. The study will take into account the existing writing skills of high school students and observe how video games can help improve the existing skills. This will provide teachers and researchers quantitative data on the extent of how video games can act as writing education tools. Lastly, the study aims to assess the influence of video game genres in using video games as educational tools to help high school students write better essays. The researchers will use different games from different genres to assess how the different genres affect high school student's writing skills. This will help to understand what type of games teachers should use to help students write better essays.
The researchers will use three different video games from the following genres: The Elder Scrolls IV: Oblivion from the Role-playing genre, The Sims 4 from the Simulation genre, and Firewatch from the Adventure genre to assess using video games as educational tools to help high school students write better essays.
The researchers will conduct the study on 400 WXY high school students out of a population of 600 high school students. The researchers will take note of the students' most recent English subject grades. This is to gather data on how existing writing skills can affect using video games as educational tools to help high schools student write better essays. The researchers will divide the students into three groups corresponding to the three video game genres state above. The students will play the games for an hour for a three-week period. After each week, the students will take critical thinking exams that will measure their critical thinking skills.
The researcher will collect primary data from the activities and secondary data from related literature. The researcher will analyze the quantitative data using descriptive and inferential statistics. The quantitative data will be from the assessment of how the different genres influence video games as tools to help high school students write better essays. The researchers will triangulate the qualitative data and report comparisons between the gathered data and existing data.
Jones, Sarah. (2018, April 2018). Teaching Writing Through Video Games, Part I. Moving Writers. https://movingwriters.org/2018/04/18/teaching-writing-through-video-games-part-i/
Widitiarsa, Arsa (2018). Video Games as Tools for Education. https://zenodo.org/record/2669725#.YW2VqBxn0uU
Deadline Approaching?
We work 24/7 and we are affordable (from $13.95/page). Our writers, managers and support agents all have been involved in academic ghostwriting for years. We can assist even with the most difficult writing assignment under time constraints.
Writing a concept paper is the foundation of any research study. The document will dictate whether a panelist will approve or decline a research study. This is why individuals should ensure that their concept paper effectively emphasizes the importance of their study. For individuals who feel that they don't have the writing capabilities to create a concept paper, the writing services from CustomEssayMeister can help. The website offers a variety of services to help students and professionals with their writing tasks. They can find sample papers and how-to guides in essay writing. Students who are stuck in their thesis writing will find these services extremely helpful. Our experienced writers can write concept papers that will spark the interest of a panelist and perhaps get their approval.
more in Writing Guides / Research Paper
Contents of a Good Research Paper Mar 11, 2019
How to Write a Research Paper Without Plagiarizing Apr 3, 2019
Why Citations and Citation Styles Are Important Jun 6, 2019
What Happened in Tiananmen Square Jun 4, 2019
Let's get your assignment done!
EXPLORE Coupons Tech Help Pro Random Article About Us Quizzes Request a New Article Community Dashboard This Or That Game Popular Categories Arts and Entertainment Artwork Books Movies Computers and Electronics Computers Phone Skills Technology Hacks Health Men's Health Mental Health Women's Health Relationships Dating Love Relationship Issues Hobbies and Crafts Crafts Drawing Games Education & Communication Communication Skills Personal Development Studying Personal Care and Style Fashion Hair Care Personal Hygiene Youth Personal Care School Stuff Dating All Categories Arts and Entertainment Finance and Business Home and Garden Relationship Quizzes Cars & Other Vehicles Food and Entertaining Personal Care and Style Sports and Fitness Computers and Electronics Health Pets and Animals Travel Education & Communication Hobbies and Crafts Philosophy and Religion Work World Family Life Holidays and Traditions Relationships Youth
EDIT Edit this Article
PRO Courses Guides New Tech Help Pro Expert Videos About wikiHow Pro Upgrade Sign In
Browse Articles
Learn Something New
This Or That Game New
Train Your Brain
Explore More
Support wikiHow
About wikiHow
H&M Coupons
Hotwire Promo Codes
StubHub Discount Codes
Ashley Furniture Coupons
Blue Nile Promo Codes
NordVPN Coupons
Samsung Promo Codes
Chewy Promo Codes
Ulta Coupons
Vistaprint Promo Codes
Shutterfly Promo Codes
DoorDash Promo Codes
Office Depot Coupons
adidas Promo Codes
Home Depot Coupons
DSW Coupons
Bed Bath and Beyond Coupons
Lowe's Coupons
Surfshark Coupons
Nordstrom Coupons
Walmart Promo Codes
Dick's Sporting Goods Coupons
Fanatics Coupons
Edible Arrangements Coupons
eBay Coupons
Log in / Sign up
Finance and Business
Business Skills
Business Writing
How to Write a Concept Paper
Last Updated: March 20, 2023 Approved
This article was co-authored by wikiHow Staff . Our trained team of editors and researchers validate articles for accuracy and comprehensiveness. wikiHow's Content Management Team carefully monitors the work from our editorial staff to ensure that each article is backed by trusted research and meets our high quality standards. wikiHow marks an article as reader-approved once it receives enough positive feedback. This article has 21 testimonials from our readers, earning it our reader-approved status. This article has been viewed 1,616,292 times. Learn more...
If you've got a great idea for a new product, program, or service, writing a concept paper is one way to seek funding for it. Concept papers describe the purpose and projected outcomes of the project, and are delivered to potential sponsors. To create a successful one, use clear, passionate language that expresses why your project matters, and who will benefit from it. Above all, show the sponsor that the goals of your project match up with the kinds of initiatives they want to support.
Sample Concept Papers
Establishing the Purpose
For instance, you could start off your paper with an attention-grabbing statistic related to your project: "Every year, 10.5 million pounds of food go to waste due to one common pest: rats."
Giving your concept paper a descriptive title, like "Lock the Rat Box: Humane, Hands-Free Rodent Control," is another good way to grab their attention.
Try something like: "The Savco Foundation has long been committed to funding projects that foster healthy communities. We have developed Lock the Rat Box as an easy, cost-effective means to lower illness rates and sanitation costs in municipalities, and are seeking your support for the project."
For instance, your concept paper could include a statement like: "Rats are a nuisance, but also a serious vector of diseases such as rabies and the bubonic plague. Municipalities across the United States spend upwards of twenty million dollars a year combating these issues."
Include references to verify any data you cite.
Explaining How your Concept Works
For instance, your project may involve building a prototype device to humanely trap rats.
Your methods might also involve activities. For instance, you may propose advertising programs to educate communities about rat problems, or sending investigators to study the extent of the issue in various communities.
Try using statements like: "While previous governmental services have explained rat infestations via poster, radio, and television campaigns, they have not taken advantage of social media as a means of connecting with community members. Our project fills that gap."
For example: "February 2018: sign a lease for a workshop space. Late February 2018: purchase materials for Lock the Rat Box prototype. March 2018: conduct preliminary tests of the prototype."
Other assessment tools could include things like surveys to gauge customer satisfaction, community involvement, or other metrics.
Personnel, including any assistants
Equipment and supplies
Consultants you may need to bring in
Space (rent, for example)
Reviewing the Draft
If the application requests a particular format, follow the directions exactly.
Otherwise, type your paper in a standard font at a readable size (12 point is good), number your pages, and use reasonable margins (1 inch all around is fine).
For instance, avoid statements like "We believe that our product, Lock the Rat Box, could potentially help certain municipalities at least control rat infestations."
A stronger statement would be: "Lock the Rat Box will curtail rat infestations in any mid-sized municipality, and completely eradicate them in many cases."
If you are writing for a general, non-expert audience, ask someone unfamiliar with your project to read your concept paper and tell you if there were any parts they did not understand.
Have someone who has not previously read your concept paper take a look at the final draft before you submit it. They'll be more likely to catch any lingering errors.
Community Q&A
You Might Also Like
↑ https://www.aub.edu.lb/ogc/Documents/Writing_Concept_Paper.pdf
↑ https://ovpr.uconn.edu/wp-content/uploads/sites/2557/2018/09/How-to-Write-a-Concept-Paper.pdf
↑ https://www.ias.edu/sites/default/files/media-assets/Guidance%20Doc_Concept%20Paper.pdf
↑ https://www.umass.edu/cfr/grant-writing/guidelines-letter-intent
About This Article
To write a concept paper for a new product, program, or service, start with a descriptive, attention-grabbing title. Then, explain why you're approaching the sponsor by describing what your project goals have in common with their company mission. Next, describe the problem you want to solve, and the methods you'll use in order to solve it. Additionally, include a timeline for implementing your methods, and a preliminary budget with a list of the estimated costs. Finally, end your paper with a short summary reiterating your project's purpose. For more advice, including how to make your paper stand out with proper formatting and action-oriented language, keep reading. Did this summary help you? Yes No
Reader Success Stories
Kathryn Torres
Jul 17, 2020
Did this article help you?
Ongole Churchill
Jun 17, 2016
Ruth Denson
Mar 6, 2020
Naseem Khan
Apr 4, 2019
Kumudham Sandrasegaran
Oct 5, 2018
Featured Articles
Trending Articles
Watch Articles
Terms of Use
Privacy Policy
Do Not Sell or Share My Info
Not Selling Info
Get all the best how-tos!
Sign up for wikiHow's weekly email newsletter
We use cookies to enhance our website for you. Proceed if you agree to this policy or learn more about it.
Essay Database >
Essay Examples >
Essays Topics >
Essay on Study
Example Of Research Proposal On Concept Paper
Type of paper: Research Proposal
Topic: Study , Victimology , Social Issues , Women , Education , Criminal Justice , Crime , Belief
Words: 3000
Published: 12/04/2019
ORDER PAPER LIKE THIS
Introduction
The issue of gender of the criminal offenders has been subjected to various researches. The highlight on gender scrutinizes how female offenders are treated against the male offenders when they committed murder, one of the most serious crimes across societies. Generally, most studies observe that female offenders are sentenced to lesser punishments than the male offenders. According to Hedderman and Dowds (1997, p. 8), women receive less harsh treatment that the male offenders. However, some studies contradict these gender generalizations. For instance, Kennedy (2005, p. 21), affirmed that when women commit a serious offense such as murder, which are considered to be an aggressive-male type of behavior, the gender bias shifts to the harsh treatment of women resulting to their serious penalties. Media portrays the women offenders with a lot of intensity. Female offenders are judged according to the more submissive roles they play and these aberrations result to harsher treatment. (Ibid.)
This study shall reconsider the harshness of the criminal justice system in penalizing female offenders of murder. It shall also evaluate the strong public opinion for the said female offenders. Specifically, this research will attempt to answer the following: 1. What are the sentences given to female offenders in the U.K. in the last five years (2005-2010) as compared to the male offenders of the same crime? 2. How different is the public opinion towards female offenders of murder in the said time frame? 3. What attributes explain these differences?
Purpose of the Study This study emphasizes the gender differences in the treatment of women who committed murder. It shall describe how in recent years women have been penalized for murders, including the types and the contexts of their crimes. It shall also consider how public opinion swayed against them as compared to the opinions hurled against male offenders of the same crime. It fundamentally aims to assess the gender bias, if there is any, and to present ways by which gender must not put harsher treatment for women or men. It aims to emphasize the gravity of the crime and the necessary penalties regardless of the gender. Importance of the Study This study is important in bridging the gap between the perception of harshness and the actual evidences of harshness by reviewing the hard data on how female offenders of murder were treated or penalized as compared to the male offenders in the specified time frame. It shall also evaluate the strong public opinion which put women on the more difficult context after they have committed murder. This study is important because it shed lights on the actual data and stressed a strong proposal to the adherence of criminal justice regardless of the gender of the offender. Brief Review of the Literature Men, generally, commit more crimes than women. (Cook, 1997, p. 2) This controversial truth leads to the statistical scrutiny since time immemorial. Researches try to explain the sex disparity in the commission of crimes. A basic theory explains that criminality and masculinity are closely related. (Ibid.) In relation to the growing occurrences of female criminal offenses, the same theory is made to explain that the concurrent increase in female crimes is due to the increased masculinity of the females. (Ibid.) There have been inconsistent and contradictory results in the generalization of genders or sexes in relation to crimes. The author also utilized a self-perception measure of masculinity and femininity to further investigate the relationship between masculinity and the female commission of crimes. They studied four groups of women - violent offenders, non-violent offenders, full time mothers, and professional women in search of the masculinity factors attesting to their criminality. Their study evidenced that the more these women perceive their masculine sides, the more they are related with their offenses. Hence, the most violent female offenders perceived themselves themselves as most masculine. (Ibid.) The authors further concluded that there must be more qualifying conceptions of "masculinity" and "femininity" in order to fully advance their contentions. Chesney-Lind (2004) argued that the treatment of women in courts is but a reflection of the treatment of women in the general society. This author suggested that the complexity of the criminal justice system is shown when they investigate women offenders and take her case against her being a women – a mother, a wife or a daughter – and how the courts judge them against these standards or expectations and not greatly on the severity of their offenses. The stereotypes, thus, influence the way courts judge women. Cook (1997, p. 82) revealed in a 1980 study that the court sentences given to women were based on who they are and what they have done. It also showed that the courts were prejudiced against single women taking care of their children. This is same with the women offenders who came from broken homes or those who have an aberrant family background. They were said to have received harsher sentences by these courts. (Heidensohn, 1996, p. 12) Likewise, the political environment also adds up to the dilemma which women face when they are sentenced. Owers (2007, p. 34) described the crime control scenario during the 1990's as blindly driven by political pragmatism, famous sound bites, and slogans. These policies were not considerate of the impact of gender, race and economic status which influence these policies. Despite the concerted effort by the European legislation to promote gender equality, public opinion remains biased in portraying women offenders, especially of murder cases. This reflects the wide and persistent stereotypes about female offenders. They are stereotyped as a maternal caregiver and this is starkly contrasted when they commit crimes such as murder. Hence, there is a strong feedback or opinion against them. (Ibid.) There are also theories of gender bias which is an outcome of the traditional and ingrained stereotypes of women. This version of gender bias lies in the notion that women are more likely to be more rehabilitative than men. (Ibid.) Another subsequent theory of this gender bias is that a sentenced woman has a greater impact because this means that the state is singling out one mother capable of nurturing a child or children. (Ibid.) The major theoretical framework of this research study is the historically biased conception of women due to sexuality. This is the standard difference is based on the women's sexual morality. Rowbotham (1977, p. 45) explained this concept as the "Fallen Woman" concept which was historically contextualized during the time of Queen Victoria. It stresses on the social opinions and moral judgments placed upon people who did not subscribe to the social norms or expectations of their society. This is very much applied in the expected gendered expectations of the female sex. For instance during those times, the prostitutes and unmarried women were marked as sinful women. Walkowitz (1999, p. 39) cited a cautionary record which evidenced that during the 1840's, women who turned into prostitution and sexual promiscuity were considered as "women who descended from the pedestal of innocence." Such women were considered vicious and ready to commit any forms of crime. This research shall contribute to the existing studies on gender and their biased treatment in the criminal justice system by bringing out the actual data and support which shall evidence the purported differences and how the harsh treatment of female offenders is substantiated. While this is a difficult justification, this research will attempt to prove its thesis in order to aid other researches in their studies. The combined qualitative and quantitative approaches to this study will also make a good orientation for researches dealing with the gender subject in criminal offenses. Research Methodology Research Philosophy
The research philosophy that is followed is the positivist approach. Positivism is a procedural approach to understanding phenomenon based on scientific data and hard facts. It is based on objectivity. (Babbie, 2005, p. 35) As a research philosophy, this study will view various sociological, biological and sensory experiences realms and their logical sequences in determining the difference or non difference in the treatment of women in criminal offenses. This is examined under the social (public opinion) and legal (court system) contexts. Positivist explanation of crimes is a deterministic approach that is solely interested with prediction than with explanation. (Ibid.) They are often focused on causation. Research Methodology This study is basically a qualitative research that tries to gather existing information and data which reflect the whys and how the women are treated the way they are treated in the criminal justice system. Qualitative research is useful for the purpose of drawing out more meaningful analysis and generalizations in gender analysis of harsh treatment of offenders. According to Babbie (2005, p. 52), qualitative research intends to collect a deep understanding of the social actor – the human being. It also delves into the reasons why the human being behaves in such a way that he/she does. Thus, qualitative type of research investigates the why and how an individual arrives at a certain knowledge or understanding or decision. (Thomas, 2004, p. 27) Thus, this study aims to highlight the major factors that signify the observed distinctions of treating women offenders of murder versus the male offenders of the same crime. The research will be carried out in the major cities of the United Kingdom. It shall examine the various penalties and procedures for women who committed murder, from 2005 up to 2010. It shall also look into the various media opinion polls and assess on the opinions against female offenders of serious crimes, specifically murder. Fundamentally, the women offender will be studied according to their age, social class, economic status, and if they are single, married and have children or not. Their ethnicity will not anymore be classified because this factor is not under the scrutiny of this study. This might even add up to the social judgments and prejudice factors of the women offenders. Research Instrument and Data Gathering Procedure Existing qualitative research will be extracted from, books, journals, Internet resources, documents and newspapers. It shall also make use of the official statistics from the Home Office and Prison Service and from those of the independent research agencies. This research shall maximize the use of secondary sources. These are very important because it saves time and money. It surmounts the overwhelming data that is available. Primary sources results to safety concerns and time constraints. The amount of time can be very limited and access to female offenders can be risky. Secondary research enables the researcher to extract data for the time considered in the study (five years. This time frame justifies the duration for the significant changes in the tretament of female offenders in both cases of the courts and by the public. (Babbie, 2005, p. 55) However, the sources on statistics need to be rechecked. Official records and institutionalized statistical data are sometimes detrimental to the study. Some data can be misinterpreted and this might lead to a false conclusion. Specifically, the crime figures and the penalties and/or sentences to each offender need to be counter checked. Data collection will be divided into three categories: interviews, direct observation and analysis of secondary data. The data gathering procedure will be as follows: 1. Interview guide - the proper list of questions to be used for gathering insights for this study. The questionnaires mainly focus in determining the penalties and procedures for penalizing the women offenders of murder in various cities of United Kingdom. The data gathered from open ended interviews is composed of the direct and primary information. The warden or any other court officer will be interviewed for the questions relating to the sentences of the female offenders. The researcher shall obtain an official list of warden and courts officer from the various court districts. The interviewees are also qualified through background investigation. If positive, they were included in the list and their respective offices will be contacted. They were asked if they could be interviewed in relation to the preliminary questions the researcher would like to know. If negative, they were dropped from the list. A final list of the interviewees will be prepared. The interviews will be recorded by written notes and through transcription. 2. Analysis of data – the researcher will analyze the sources and data and attempt to answer the research problems. To check the validity of the documents, the following criteria are used: credibility, authenticity, meaning, and representativeness. The researcher will also check on the authors of the documents if they are impartial and/or experts. He must also ensure that there is a generality not selectivity in what is recorded and what is preserved. There must be great confidence on the integrity of the data set and it must be corroborated by other reliable sources and documents. Finally, the meaningfulness of each document will be screened. (Ibid.) The primary documents to be examined in this juncture is the public opinions as stated in the primary and secondary documents and sources to be collected for this study. According to Babbie (2005, p. 46), the validity and the reliability of the data gathered will ultimately depend, on a greater part, on the research skills of the researcher, by which he/she methodologically and sensitively evaluates and selects the materials to be used in his/her research. As pointed out, the scientific method of observation is rigorous and it consists of looking beyond what is ordinarily seen and observed. Content analysis, which is partly used with the written documents, aims to collect useful and credible qualitative data evaluation and this can only happen when the researcher carefully observed discipline, know how and training when he/she utilized it for research purpose. All these criteria will be looked for by the researcher in choosing the proper documents and materials and references needed by this research. Data will be coded and recorded using Microsoft Word program and tables. No special statistical tools or social science measurement programs will be used such as SPSS. The data on crime penalties will be presented in tabular presentation. Email interviews will be recorded using the computer. Ethical Consideration As there is no control over the relibaility and validity of the sources and the data collected through secondary sources, this study shall apply various ethical norms in conducting this research study. While there is an ethical risk that the research question will not be fully addressed, this researcher will try to do his best to submit to the rigors of objective research and shall not, in any way, influence or manipulate the data or research outcomes to suit his interests. This will be explicitly taken care of in this study. The objectivity of sources is a crucial consideration when conducting secondary research. Most of the research literature may obstruct the objective view of the author as he is geared twoards his assumptions. However, he will take every reasonable effort to override his subjectivity in dealing with the assessment of the research data. This study will be conducted without a sort of attachment to the research outcomes. This approach of intersubjectivity is one that will be taken in this study in order to overcome biased resources. Another ethical consideration is the determination of the seriousness of offences committed by women. Statistics are very vague and ambiguous. Hence, the researcher must be very cautious on considering the motives of the crime committed as represented by the various numbers shown as statistics. Reflexive Account
The personal views of the author will not be taken into account even when the research is qualitative and more subjective in nature. The author will try to achieve the most objective attitude by assuming there is really no difference in the treatment of female and male offenders for the murder cases in the U.K. This shall reflect the main objective of the researcher which is to really investigate and assess if the penalties and the public opinions are prejudiced and harsh for female offenders. Time Table for Research 1. Literature Review/Planning/Research Proposal – November 2011, First Week 2. Further Review of Literature – November 2011, Second Week to Fourth Week 3. Locating and gathering primary sources – December 2011 4. Locating and gathering secondary sources – January 2012 5. Interviews, field works and further analysis – February 2012 to March 2012 6. Production of the First Draft – April 2012, Second Week 7. Production of the Final Draft – April 2012, Last Week
References:
Babbie, E., 2005. The Basic of Social Research. Belmont, CA: Wadsworth Publishing. Chesney-Lind, M., 2004. The Female Offender: Girls, Women and Crime. London; Sage Publications. Cook, D., 1997. Poverty, Crime and Punishment. London; CPAG. Hedderman, C. and Dowds, L., 1997. The Sentencing of Women. Home Office Research and Statistics Directorate. Research Findings no.58. Heidensohn, F., 1996. Women and Crime. 2nd Edition. London; Macmilan. Kennedy, H., 2005. Eve Was Framed. London: Vintage. Owers, A., 2007. Imprisonment in the twenty-first century: a view from the inspectorate . In Jewkes, Y., ed., 2007. Handbook on Prisons. Devon; Willan Publishing. Rowbotham, S., 1977. Hidden From History: 300 Years of Women's Oppression And The Fight Against It. Third Edition. London: Pluto Press. Walkowitz, J., 1999. Victorian Society: Women, class and the state. Cambridge: Cambridge University Press.

Cite this page
Share with friends using:
Removal Request

Finished papers: 1709
This paper is created by writer with
ID 282403214
If you want your paper to be:
Well-researched, fact-checked, and accurate
Original, fresh, based on current data
Eloquently written and immaculately formatted
275 words = 1 page double-spaced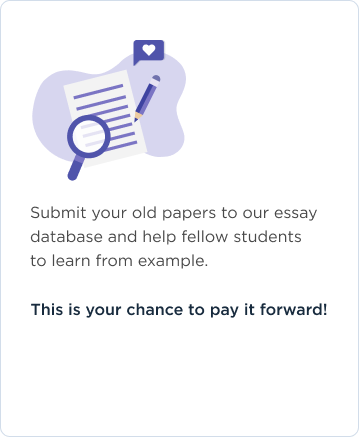 Get your papers done by pros!
Related Essays
Example of advanced financial management essay, example of air pollution essay, example of adoption of ifrs in the united states and its effects on the current tax planning essay, example of after care officer essay, example of adw1 essay, example of admission essay on what work of art, music, science, mathematics or literature has surprised, unsettled, example of adolescent mass murderers have the following characteristics. essay, example of admission essay on why do i want to study at an international university, example of african american experiences course work, example of the major changes occurred during sui dynasty in china essay, example of richard branson research paper, example of essay on conflict management, example of against unions research paper, example of adolescent pregnancy presentation, example of african american appraisal of the philemon-paul-onesimus triangle essay, example of air pollution: a cause and effect essay essay, example of adult learning essay, example of african american politics - best american president for advancing the policy agenda of african americans thesis statement, example of adolescent girls and media essay, example of advocacy report report, example of advertisement analysis essay, example of african american diaspora studies essay, example of advanced writing essay.
Password recovery email has been sent to [email protected]
Use your new password to log in
You are not register!
By clicking Register, you agree to our Terms of Service and that you have read our Privacy Policy .
Now you can download documents directly to your device!
Check your email! An email with your password has already been sent to you! Now you can download documents directly to your device.
or Use the QR code to Save this Paper to Your Phone
The sample is NOT original!
Short on a deadline?
Don't waste time. Get help with 11% off using code - GETWOWED
No, thanks! I'm fine with missing my deadline