What is a Marketing Research Report and How to Write It
In essence, a market research report is a document that reveals the characteristics of your ideal customers, their buying habits, the value your product or service can bring to them, and the list of your top competitors.
The marketing research report paints a picture of what kinds of new products or services may be the most profitable in today's highly competitive landscape. For products or services already available, a marketing research report can provide detailed insights as to whether they are meeting their consumers' needs and expectations. It helps understand the reasons why consumers buy a particular product by studying consumer behavior, including how economic, cultural, societal, and personal factors influence that behavior.
Furthermore, the purpose of writing a marketing research report is to make calculated decisions about business ideas – whether they're worth pursuing or not. This requires one primary skill which is observing the pattern which is hidden in the User Generated Content (UGC) written in different tones and perspectives on the social web.
Simply put, writing a market research report is a vital part of planning business activities and serves as a neat way to assimilate all the information about your target market and prospective customers.
Now, there are two key varieties of marketing research report formats – primary and secondary.
Primary vs. Secondary Market Research
Let's take a look at the main recipes of how to make a market research report in detail:
Primary Research
This method of marketing research involves gathering firsthand information about your market and prospective clients. You study your customers directly by conducting:
Interviews (either by telephone or face-to-face)
Surveys and polls (online or by email)
Questionnaires (online or by email)
Focus groups discussions with a sample of potential customers and getting their direct feedback
Some crucial questions that you need to ask your prospective customers in your primary research are:
What are the factors that motivate you to purchase this product or service?
What do you like or dislike about this type of product or service already available on the market?
Are there any areas you'd like to suggest for improvement?
What according to you is the appropriate price for this product or service?
Primary research also involves analyzing competitors' strategies, so you can find gaps and weaknesses that you can turn into your strengths.
Secondary Research
The second method of writing a marketing research report is all about analyzing the data that has already been published and using the available information on the web. That is, secondary research is done from reliable reports and statistics found on the websites of other organizations or authority blogs in your industry.
Sources can be:
Public: This includes all the free sources like social media and forums, Google Trends, YouGov, and government sources such as the United States Census Bureau.
Commercial: This includes industry insights compiled by research agencies like Pew, Gartner, Forrester, and so on. Typically, these are paid.
Internal: This is the historical market data your organization already has in-house, such as the Net Promoter Score, customer churn rate, and so on.
Secondary data can help you identify competitors, establish benchmarks, and determine target customer segments or demographics – people who live a certain lifestyle, their income and buying patterns, age group, location, etc.
Market Research Reports Advantages and Disadvantages
Before we discuss how to write a marketing research report, let's quickly take a look at market research report benefits and also some of the limitations in marketing research reports.
Advantages of Market Research Report
Here are the top reasons why you should invest in creating a market research report.
1. Gives a Better Understanding of Your Customers
The answers to questions like who will buy your product, what are the customers' pain points, what motivates their buying behavior, and so on will be effectively answered with a market research report. Essentially, it will help you map out the full profile of your ideal customer and consequently, allow you to create tailored products and marketing campaigns.
2. Helps Spot Business Opportunities
As already mentioned, market research will give you insights about your competitors' strategies, so you can find gaps in their offerings that you can turn into your product's strengths. You may also find other business opportunities such as potential partnerships with brands that sell complementary products, or an opportunity to better upsell or cross-sell your products. For example, a keyword research report from a SaaS SEO agency provides an opportunity to acquire organic search ranking by creating in-depth, high-converting, and funnel-oriented content.
3. Minimizes Risks
Starting or running a business is synonymous with risk. In fact, nearly half of all small businesses with employees don't survive for more than five years. Conducting proper market research frequently will allow you to stay on top of trends, and not waste your efforts and resources in things that would likely be fruitless.
For instance, before you launch a new product, conducting market research gives you a much better idea of the demand for your product. Or if an existing product is seeing a big drop in sales, market research helps you determine the root cause of the issue.
4. Facilitates Data-Driven Decision Making
When it comes to business decisions – data over guesswork, always. So, based on your market research results, you can make more informed decisions regarding the pricing, distribution channels, and marketing budget of your products.
Disadvantages of Market Research Report
As with anything, there are a couple of downsides to conducting marketing research as well.
1. Could Be an Expensive Activity
Conducting a comprehensive, in-depth research is usually a costly activity in terms of both time and money. To research the right audience with the right questions requires you to invest a lot of time. If you wish to use data by commercial market research agencies or get help from one such agency in conducting primary research, be prepared to spend a substantial amount.
2. Insights Gathered Could Be Inadequate or Even Inaccurate
Another problem often faced in marketing research is a lack of respondents. While you can figure out who is your target audience, getting them to fill out surveys and questionnaires can indeed be challenging. Plus, you're using data you collected for drawing conclusions, which may be unreliable.
For example, by the time you act on the data you collected, it may have become outdated. This translates into poor decision making and the whole process may become counterproductive.
How to Prepare Market Research Report
Now, here are some concrete steps and guidelines for writing a marketing research report.
Step 1: Cluster the Data
First off, compile all the relevant data you've accumulated from your primary and/or secondary research efforts. Survey results, interview answers, statistics from third-party sources – bring it all together and then analyze the information to sketch out the profile of your target market.
Step 2: Prepare an Outline
Next, create a skeleton of the report so that you understand what information will go where. An outline with sections and subsections will help you structure your marketing research report properly. A typical report includes an introduction, background and methodology, executive summary, results, and a conclusion with links to all references.
With an outline in front of you, start by writing the front matter of your report – an introduction that provides a brief overview of your business and the reason you conducted the market research. Include a summary of the market research process and the results you have analyzed. For instance, you might have been gauging the feasibility of a new product, so summarize that your market research report is for a new product launch.
Step 3: Mention the Research Methods
An important next step is to clearly mention the methods used to conduct the research. That is, if you conducted polls, specify the number of polls, the percentage of responses, the types of people or businesses targeted, and the questions included in the poll. Tag all the resources for demographic information, such as census data.
Step 4: Include Visuals With Narrative Explanation
Visuals such as charts and graphs are an important part of any research paper. They make sure that the findings are easy to comprehend.
So, create tables, graphs, and/or charts illustrating the results of the research. Accompany it with a narrative explanation of the visual data. Highlight the inferences you made based on this data.
Step 5: Conclude the Report With Recommendations
Finally, conclude your report with a section that lists actionable recommendations based on the research results to facilitate decision making. For example, all the numbers may point to the conclusion that your customers desire a particular feature that no other product on the market is currently offering. In this case, it is clear that it's a good idea to invest your resources in providing that feature and gain a competitive edge.
At the very end of the report, include reference links to all the sources and an appendix for supplementary materials and further reading.
Marketing Research Report Templates
Before you go, check out some templates and samples you can use to better understand the marketing research report structure, and maybe even use them to kickstart your report instead of preparing one from scratch.
Market Research Report for New Product Launch
Market Research Report for Restaurant (competitor analysis)
Social Media Market Research Report
Writing a marketing research report is a tried-and-true way to gain a solid understanding of your target audience and competitors while enabling you to make more informed decisions and minimize investment risks. Sure, it may take considerable time, effort, and even money to conduct thorough research and prepare a report, but when done well, the ROI of it all is well worth it.
Shahid Abbasi is a Senior SEO and Content Marketing Analyst at Growfusely, a SaaS content marketing agency specializing in content and data-driven SEO.
Ready for SaaS tronomical organic growth?
Let's find out if we're the SaaS content marketing company you're looking for.
Industry Definitions/Descriptions
Market Research Reports
Industry News
Internet Consumption
Companies / Competitors
Customer Demographics
Economic Indicators
Industry Statistics
Advertising
Industry Experts
Market Research: Market Research Reports
Market Research Definition
Market research considers industry products, markets, and customers. Market research reports may include information about the industry's competitive landscape, industry trends, key competitors, industry size and outlook. Market research companies advise their clients about the positive or negative prospects for an industry or product.
Market research reports are produced for either a specific client (likely to remain private) or for a collection of market research reports designed to appeal to a number of subscribers. Some market research companies may post industry news in a press release; however, you do not want to generate a report sale, as reports are very expensive.
The University Library subscribes to two market research collections: IBISWorld, which is an excellent resource for small business research, and Passport (GMID), which is an excellent resource for global and country specific industry and product information.
Market Research Collections
IBISWorld This link opens in a new window United States and Canadian industry reports organized by NAICS codes; plus specialized US small business market research reports which are very relevant to Canadian entrepreneurs. New to our subcription this year is the Wizerd Tool, which is a premium filtering tool that allows you to find needle in a haystack industries that fit your ideal level and trend criteria. The Wizard Tool can help identify industries to fit your appetite based on facts and data, not just rumors or other secondary opinions. Many of the most advanced users access this tool for prospecting into new growth industries and to better implement their strategies. And also, the Canadian Financial Ratios. This collection helps you assess companies' strengths and efficiencies and benchmark them against industry norms. more... less... License Information: There are no restrictions to the number of simultaneous users. Access is restricted to current students, faculty, and staff of the University of Saskatchewan, and to "walk-in" users of the University of Saskatchewan Library for educational, research, and non-commercial personal use. It is accessible in the library, on campus, and remotely. Systematic copying or downloading of electronic resource content, including the downloading of a full issue, is not permitted by Canadian and International Copyright law.
Passport (GMID) This link opens in a new window Market research reports with focus upon global/ national consumer markets. Also includes company profiles (emphasis upon products not financial fundamentals) and economic data. Dashboard tool can be used to create images of industry performance and company markets. more... less... License Information: There are no restrictions to the number of simultaneous users. Access is restricted to current students, faculty, and staff of the University of Saskatchewan for educational, research, and non-commercial personal use. It is accessible in the library, on campus, and remotely. Systematic copying or downloading of electronic resource content, including the downloading of a full issue or report, is not permitted by Canadian and International Copyright law.
ABI/INFORM Collection This link opens in a new window Includes Marketline and Business Monitor industry reports. more... less... License Information: There are no restrictions to the number of simultaneous users. Access is restricted to current students, faculty, and staff of the University of Saskatchewan, and to "walk-in" users of the University of Saskatchewan Library for educational, research, and non-commercial personal use. It is accessible in the library, on campus, and remotely. Systematic copying or downloading of electronic resource content, including the downloading of a full issue, is not permitted by Canadian and International Copyright law.
<< Previous: Industry Definitions/Descriptions
Next: Industry News >>
Library A to Z
Follow on Facebook
Follow on Twitter
Follow on YouTube
Follow on Instagram
The University of Saskatchewan's main campus is situated on  Treaty 6 Territory and the Homeland of the Métis.
© University of Saskatchewan Disclaimer | Privacy
Last Updated: Aug 23, 2023 9:44 AM
URL: https://libguides.usask.ca/marketresearch
Search Search Please fill out this field.
What Is Market Research?
Understanding market research.
How to Do Market Research
The Bottom Line
Marketing Essentials
How to Do Market Research, Types, and Example
Joules Garcia / Investopedia
Market research is the process of evaluating the viability of a new service or product through research conducted directly with potential customers. Market research allows a company to define its target market and get opinions and other feedback from consumers about their interest in a product or service.
The research may be conducted in-house or by a third-party company that specializes in market research. It can be done through surveys, product testing, interviews, and focus groups. Test subjects are usually compensated with product samples or paid a small stipend for their time.
Market research is a critical component in the research and development (R&D) phase of new product or service introduction.
Key Takeaways
Before introducing a new product, companies conduct market research to determine its appeal to potential customers.
Market research tools include focus groups, telephone interviews, and questionnaires.
The results of market research inform the final design of the product and determine how it will be positioned in the marketplace.
Market research usually combines primary information, gathered directly from consumers, and secondary information, which is data available from external sources.
Market Research
Market research is used to determine the viability of a new product or service. The results may be used to revise the product design and fine-tune the strategy for introducing it to the public.
This can include information gathered for the purpose of determining market segmentation . It also informs product differentiation , which is used to tailor advertising.
Market research is a critical tool that companies use to understand what consumers want, develop products that those consumers will use, and maintain a competitive advantage over other companies in their industry.
A business engages in various tasks to complete the market research process. It gathers information based on the market sector being targeted by the product. This information is then analyzed and relevant data points are interpreted to draw conclusions about how the product may be optimally designed and marketed to the market segment for which it is intended.
Primary vs. Secondary Market Research
Market research usually consists of a combination of:
Primary research, gathered by the company or by an outside company that it hires
Secondary research, which draws on external sources of data
Primary Market Research
Primary research generally falls into two categories: exploratory and specific research.
Exploratory research is less structured and functions via open-ended questions. The questions may be posed in a focus group setting, telephone interviews, or questionnaires. It results in questions or issues that the company needs to address about a product that it has under development.
Specific research delves more deeply into the problems or issues identified in exploratory research.
Secondary Market Research
All market research is informed by the findings of other researchers about the needs and wants of consumers. Today, much of this research can be found online.
Secondary research can include population information from government census data , trade association research reports , polling results, and research from other businesses operating in the same market sector.
Example of Market Research
Many companies use market research to test new products or get information from consumers about what kinds of products or services they need and don't currently have.
For example, a company that's considering starting a business might conduct market research to test the viability of its product or service. If the market research confirms consumer interest, the business can proceed confidently with its business plan . If not, the company can use the results of the market research to make adjustments to the product to bring it in line with customer desires.
History of Market Research
Formal market research began in Germany during the 1920s. In the United States, it soon took off with the advent of the Golden Age of Radio.
Companies that created advertisements for this new entertainment medium began to look at the demographics of the audiences who listened to each of the radio plays, music programs, and comedy skits that were presented.
Formerly, they had tried to reach the widest possible audience by placing their messages on billboards or in the most popular magazines. With radio programming, they had the chance to target rural or urban consumers, teenagers or families, and judge the results by the sales numbers that followed.
Types of Market Research
Face-to-face interviews.
From their earliest days, market research companies would interview people on the street about the newspapers and magazines that they read regularly and ask whether they recalled any of the ads or brands that were published in them. Data collected from these interviews were compared to the circulation of the publication to determine the effectiveness of those ads.
Market research and surveys were adapted from these early techniques.
To get a strong understanding of your market, it's essential to understand demand, market size, economic indicators, location, market saturation, and pricing.
Focus Groups
A focus group is a small number of representative consumers chosen to try a product or watch an advertisement.
Afterward, the group is asked for feedback on their perceptions of the product, the company's brand, or competing products.
Phone Research
The man-on-the-street interview technique soon gave way to the telephone interview. A telephone interviewer could collect information in a more efficient and cost-effective fashion.
Telephone research was a preferred tactic of market researchers for many years. It has become much more difficult in recent years as landline phone service dwindles and is replaced by less accessible mobile phones.
Survey Research
As an alternative to focus groups, surveys represent a cost-effective way to determine consumer attitudes without having to interview anyone in person. Consumers are sent surveys in the mail, usually with a coupon or voucher to incentivize participation. These surveys help determine how consumers feel about the product, brand, and price point.
Online Market Research
With people spending more time online, market research activities have shifted online as well. Data collection still uses a survey-style form. But instead of companies actively seeking participants by finding them on the street or cold calling them on the phone, people can choose to sign up and take surveys and offer opinions when they have time.
This makes the process far less intrusive and less rushed, since people can participate on their own time and of their own volition.
The first step to effective market research is to determine the goals of the study. Each study should seek to answer a clear, well-defined problem. For example, a company might seek to identify consumer preferences, brand recognition, or the comparative effectiveness of different types of ad campaigns.
After that, the next step is to determine who will be included in the research. Market research is an expensive process, and a company cannot waste resources collecting unnecessary data. The firm should decide in advance which types of consumers will be included in the research, and how the data will be collected. They should also account for the probability of statistical errors or sampling bias .
The next step is to collect the data and analyze the results. If the two previous steps have been completed accurately, this should be straightforward. The researchers will collect the results of their study, keeping track of the ages, gender, and other relevant data of each respondent. This is then analyzed in a marketing report that explains the results of their research.
The last step is for company executives to use their market research to make business decisions. Depending on the results of their research, they may choose to target a different group of consumers, or they may change their price point or some product features.
The results of these changes may eventually be measured in further market research, and the process will begin all over again.
Benefits of Market Research
Market research is essential for developing brand loyalty and customer satisfaction. Since it is unlikely for a product to appeal equally to every consumer, a strong market research program can help identify the key demographics and market segments that are most likely to use a given product.
Market research is also important for developing a company's advertising efforts. For example, if a company's market research determines that its consumers are more likely to use Facebook than X platform (formerly Twitter), it can then target its advertisements to one platform instead of another. Or, if they determine that their target market is value-sensitive rather than price-sensitive, they can work on improving the product rather than reducing their prices.
What are the main types of market research?
The main types of market research are primary research and secondary research. Primary research includes focus groups, polls, and surveys. Secondary research includes academic articles, infographics, and white papers.
Qualitative research gives insights into how customers feel and think. Quantitative research uses data and statistics such as website views, social media engagement, and subscriber numbers.
What is online market research?
Online market research uses the same strategies and techniques as traditional primary and secondary market research, but it is conducted on the internet. Potential customers may be asked to participate in a survey or give feedback on a product. The responses may help the researchers create a profile of the likely customer for a new product.
What are paid market research surveys?
Paid market research involves rewarding individuals who agree to participate in a study. They may be offered a small payment for their time or a discount coupon in return for filling out a questionnaire or participating in a focus group.
What is a market study?
A market study is an analysis of consumer demand for a product or service.
A market study looks at all of the factors that influence demand for a product or service. These include the product's price, location, competition, and substitutes as well as general economic factors that could influence the new product's adoption, for better or worse.
Market research is a key component of a company's research and development (R&D) stage. It helps companies understand in advance the viability of a new product that they have in development and to see how it might perform in the real world.
Encyclopœdia Britannica, Britannica Money. " Market Research ."
U.S. Small Business Administration. " Market Research and Competitive Analysis ."
Business Development: Definition, Strategies, Steps & Skills 1 of 46
Business Ethics: Definition, Principles, Why They're Important 2 of 46
Business Plan: What It Is, What's Included, and How To Write One 3 of 46
Organizational Structure for Companies With Examples and Benefits 4 of 46
Which Type of Organization Is Best For Your Business? 5 of 46
What Are the Major Types of Businesses in the Private Sector? 6 of 46
Corporate Culture Definition, Characteristics, and Importance 7 of 46
What Is an S Corp? 8 of 46
LLC vs. Incorporation: Which Should I Choose? 9 of 46
Private Company: What It Is, Types, and Pros and Cons 10 of 46
Sole Proprietorship: What It Is, Pros & Cons, Examples, Differences From an LLC 11 of 46
Bootstrapping Definition, Strategies, and Pros/Cons 12 of 46
Crowdfunding: What It Is, How It Works, Popular Websites 13 of 46
Seed Capital: What It Is, How It Works, Example 14 of 46
Venture Capital: What Is VC and How Does It Work? 15 of 46
Startup Capital Definition, Types, and Risks 16 of 46
Capital Funding: Definition, How It Works, and 2 Primary Methods 17 of 46
Series Funding: A, B, and C 18 of 46
Small Business Administration (SBA): Definition and What It Does 19 of 46
Upper Management: What it is, How it Works 20 of 46
What is the C Suite?: Meaning and Positions Defined 21 of 46
Chief Executive Officer (CEO): What They Do vs. Other Chief Roles 22 of 46
Operations Management: Understanding and Using It 23 of 46
Human Resource Planning (HRP) Meaning, Process, and Examples 24 of 46
Brand: Types of Brands and How to Create a Successful Brand Identity 25 of 46
What Is Brand Personality? How It Works and Examples 26 of 46
What Is Brand Management? Requirements, How It Works, and Example 27 of 46
What Is Brand Awareness? Definition, How It Works, and Strategies 28 of 46
Brand Loyalty: What It Is, and How to Build It 29 of 46
Brand Extension: Definition, How It Works, Example, and Criticism 30 of 46
What Is Social Networking? 31 of 46
Affiliate Marketer: Definition, Examples, and How to Get Started 32 of 46
What Is Commercialization, Plus the Product Roll-Out Process 33 of 46
Digital Marketing Overview: Types, Challenges, and Required Skills 34 of 46
Direct Marketing: What It Is and How It Works 35 of 46
Marketing in Business: Strategies and Types Explained 36 of 46
What Are Marketing Campaigns? Definition, Types, and Examples 37 of 46
How to Do Market Research, Types, and Example 38 of 46
Micromarketing Explained: Definition, Uses, and Examples 39 of 46
Network Marketing Meaning and How It Works 40 of 46
Product Differentiation: What It Is, How Businesses Do It, and the 3 Main Types 41 of 46
Target Market: Definition, Purpose, Examples, Market Segments 42 of 46
Outside Sales: What They are, How They Work 43 of 46
What Is a Sales Lead? How It Works and Factors Affecting Quality 44 of 46
Indirect Sales: What it is, How it Works 45 of 46
What Is Inside Sales? Definition, How It Works, and Advantages 46 of 46
How to Start a Business
Business Essentials
Guide to Microeconomics
Career Advice
Terms of Service
Editorial Policy
Privacy Policy
Your Privacy Choices
By clicking "Accept All Cookies", you agree to the storing of cookies on your device to enhance site navigation, analyze site usage, and assist in our marketing efforts.
How To Present Your Market Research Results And Reports In An Efficient Way
Table of Contents
1) What Is A Market Research Report?
2) Market Research Reports Examples
3) Why Do You Need Market Research Reports
4) How To Make A Market Research Report?
5) Types Of Market Research Reports
6) Challenges & Mistakes Market Research Reports
Market research analyses are the go-to solution for many professionals, and for good reason: they save time, offer fresh insights, and provide clarity on your business. In turn, market research reports will help you to refine and polish your strategy. Plus, a well-crafted report will give your work more credibility while adding weight to any marketing recommendations you offer a client or executive.
But, while this is the case, today's business world still lacks a way to present market-based research results efficiently. The static, antiquated nature of PowerPoint makes it a bad choice for presenting research discoveries, yet it is still widely used to present results.
Fortunately, things are moving in the right direction. There are online data visualization tools that make it easy and fast to build powerful market research dashboards. They come in handy to manage the outcomes, but also the most important aspect of any analysis: the presentation of said outcomes, without which it becomes hard to make accurate, sound decisions.
Here, we consider the benefits of conducting research analyses while looking at how to write and present market research reports, exploring their value, and, ultimately, getting the very most from your research results by using professional market research software .
Let's get started.
What Is a Market Research Report?
A market research report is an online reporting tool used to analyze the public perception or viability of a company, product, or service. These reports contain valuable and digestible information like customer survey responses and social, economic, and geographical insights.
On a typical market research results example, you can interact with valuable trends and gain insight into consumer behavior and visualizations that will empower you to conduct effective competitor analysis. Rather than adding streams of tenuous data to a static spreadsheet, a full market research report template brings the outcomes of market-driven research to life, giving users a data analysis tool to create actionable strategies from a range of consumer-driven insights.
With digital market analysis reports, you can make your business more intelligent more efficient, and, ultimately, meet the needs of your target audience head-on. This, in turn, will accelerate your commercial success significantly.
Your Chance: Want to test a market research reporting software? Explore our 14-day free trial & benefit from interactive research reports!
How To Present Your Results: 4 Essential Market Research Report Templates
When it comes to sharing rafts of invaluable information, research dashboards are invaluable.
Any market analysis report example worth its salt will allow everyone to get a firm grip on their results and discoveries on a single page with ease. These dynamic online dashboards also boast interactive features that empower the user to drill down deep into specific pockets of information while changing demographic parameters, including gender, age, and region, filtering the results swiftly to focus on the most relevant insights for the task at hand.
These four market research report examples are different but equally essential and cover key elements required for market survey report success. You can also modify each and use it as a client dashboard .
While there are numerous types of dashboards that you can choose from to adjust and optimize your results, we have selected the top 3 that will tell you more about the story behind them. Let's take a closer look.
1. Market Research Report: Brand Analysis
Our first example shares the results of a brand study. To do so, a survey has been performed on a sample of 1333 people, information that we can see in detail on the left side of the board, summarizing the gender, age groups, and geolocation.
**click to enlarge**
At the dashboard's center, we can see the market-driven research discoveries concerning first brand awareness with and without help, as well as themes and celebrity suggestions, to know which image the audience associates with the brand.
Such dashboards are extremely convenient to share the most important information in a snapshot. Besides being interactive (but it cannot be seen on an image), it is even easier to filter the results according to certain criteria without producing dozens of PowerPoint slides. For instance, I could easily filter the report by choosing only the female answers, only the people aged between 25 and 34, or only the 25-34 males if that is my target audience.
Primary KPIs:
a) Unaided Brand Awareness
The first market research KPI in this most powerful report example comes in the form of unaided brand awareness. Presented in a logical line-style chart, this particular market study report sample KPI is invaluable, as it will give you a clear-cut insight into how people affiliate your brand within their niche.
As you can see from our example, based on a specific survey question, you can see how your brand stacks up against your competitors regarding awareness. Based on these outcomes, you can formulate strategies to help you stand out more in your sector and, ultimately, expand your audience.
b) Aided Brand Awareness
This market survey report sample KPI focuses on aided brand awareness. A visualization that offers a great deal of insight into which brands come to mind in certain niches or categories, here, you will find out which campaigns and messaging your target consumers are paying attention to and engaging with.
By gaining access to this level of insight, you can conduct effective competitor research and gain valuable inspiration for your products, promotional campaigns, and marketing messages.
c) Brand image
When it comes to research reporting, understanding how others perceive your brand is one of the most golden pieces of information you could acquire. If you know how people feel about your brand image, you can take informed and very specific actions that will enhance the way people view and interact with your business.
By asking a focused question, this visual of KPIs will give you a definitive idea of whether respondents agree, disagree, or are undecided on particular descriptions or perceptions related to your brand image. If you're looking to present yourself and your message in a certain way (reliable, charming, spirited, etc.), you can see how you stack up against the competition and find out if you need to tweak your imagery or tone of voice - invaluable information for any modern business.
d) Celebrity analysis
This indicator is a powerful part of our research KPI dashboard on top, as it will give you a direct insight into the celebrities, influencers, or public figures that your most valued consumers consider when thinking about (or interacting with) your brand.
Displayed in a digestible bar chart-style format, this useful metric will not only give you a solid idea of how your brand messaging is perceived by consumers (depending on the type of celebrity they associate with your brand) but also guide you on which celebrities or influencers you should contact.
By working with the right influencers in your niche, you will boost the impact and reach of your marketing campaigns significantly, improving your commercial awareness in the process. And this is the KPI that will make it happen.
2. Market Research Results On Customer Satisfaction
Here, we have some of the most important data a company should care about: their already-existing customers and their perception of their relationship with the brand. It is crucial when we know that it is five times more expensive to acquire a new consumer than to retain one.
This is why tracking metrics like the customer effort score or the net promoter score (how likely consumers are to recommend your products and services) is essential, especially over time. You need to improve these scores to have happy customers who will always have a much bigger impact on their friends and relatives than any of your amazing ad campaigns. Looking at other satisfaction indicators like the quality, pricing, and design, or the service they received is also a best practice: you want a global view of your performance regarding customer satisfaction metrics .
Such research results reports are a great tool for managers who do not have much time and hence need to use them effectively. Thanks to these dashboards, they can control data for long-running projects anytime.
Primary KPIs :
a) Net Promoter Score (NPS)
Another pivotal part of any informative research presentation is your NPS score, which will tell you how likely a customer is to recommend your brand to their peers.
Centered on overall customer satisfaction, your NPS Score can cover the functions and output of many departments, including marketing, sales, and customer service, but also serve as a building block for a call center dashboard . When you're considering how to present your research effectively, this balanced KPI offers a masterclass. It's logical, it has a cohesive color scheme, and it offers access to vital information at a swift glance. With an NPS Score, customers are split into three categories: promoters (those scoring your service 9 or 10), passives (those scoring your service 7 or 8), and detractors (those scoring your service 0 to 6). The aim of the game is to gain more promoters. By gaining an accurate snapshot of your NPS Score, you can create intelligent strategies that will boost your results over time.
b) Customer Satisfaction Score (CSAT)
The next in our examples of market research reports KPIs comes in the form of the CSAT. The vast majority of consumers that have a bad experience will not return. Honing in on your CSAT is essential if you want to keep your audience happy and encourage long-term consumer loyalty.
This magnificent, full report KPI will show how satisfied customers are with specific elements of your products or services. Getting to grips with these scores will allow you to pinpoint very specific issues while capitalizing on your existing strengths. As a result, you can take measures to improve your CSAT score while sharing positive testimonials on your social media platforms and website to build trust.
c) Customer Effort Score (CES)
When it comes to presenting research findings, keeping track of your CES Score is essential. The CES Score KPI will give you instant access to information on how easy or difficult your audience can interact with or discover your company based on a simple scale of one to ten.
By getting a clear-cut gauge of how your customers find engagement with your brand, you can iron out any weaknesses in your user experience (UX) offerings while spotting any friction, bottlenecks, or misleading messaging. In doing so, you can boost your CES score, satisfy your audience, and boost your bottom line.
3. Market Research Results On Product Innovation
This final market-driven research example report focuses on the product itself and its innovation. It is a useful report for future product development and market potential, as well as pricing decisions.
Using the same sample of surveyed people as for the first market-focused analytical report , they answer questions about their potential usage and purchase of the said product. It is good primary feedback on how the market would receive the new product you would launch. Then comes the willingness to pay, which helps set a price range that will not be too cheap to be trusted nor too expensive for what it is. That will be the main information for your pricing strategy.
a) Usage Intention
The first of our product innovation KPI-based examples comes in the form of usage intention. When you're considering how to write a market research report, including metrics centered on consumer intent is critical.
This simple yet effective visualization will allow you to understand not only how users see your product but also whether they prefer previous models or competitor versions . While you shouldn't base all of your product-based research on this KPI, it is very valuable, and you should use it to your advantage frequently.
b) Purchase Intention
Another aspect to consider when looking at how to present market research data is your audience's willingness or motivation to purchase your product. Offering percentage-based information, this effective KPI provides a wealth of at-a-glance information to help you make accurate forecasts centered on your product and service offerings.
Analyzing this information regularly will give you the confidence and direction to develop strategies that will steer you to a more prosperous future, meeting the ever-changing needs of your audience on an ongoing basis.
c) Willingness To Pay (WPS)
Our final market research example KPI is based on how willing customers are to pay for a particular service or product based on a specific set of parameters. This dynamic visualization, represented in an easy-to-follow pie chart, will allow you to realign the value of your product (USPs, functions, etc.) while setting price points that are most likely to result in conversions. This is a market research presentation template that every modern organization should use to its advantage.
4. Market Research Report On Customer Demographics
This particular example of market research report, generated with a modern dashboard creator , is a powerful tool, as it displays a cohesive mix of key demographic information in one intuitive space.
By breaking down these deep pockets of consumer-centric information, you can gain the power to develop more impactful customer communications while personalizing every aspect of your target audience's journey across every channel or touchpoint. As a result, you can transform theoretical insights into actionable strategies that will result in significant commercial growth.
Every section of this responsive marketing research report works in unison to build a profile of your core audience in a way that will guide your company's consumer-facing strategies with confidence. With in-depth visuals based on gender, education level, and tech adoption, you have everything you need to speak directly to your audience at your fingertips.
Let's look at the key performance indicators (KPIs) of this invaluable market research report example in more detail.
a) Customer By Gender
This KPI is highly visual and offers a clear-cut representation of your company's gender share over time. By gaining access to this vital information, you can deliver a more personalized experience to specific audience segments while ensuring your messaging is fair, engaging, and inclusive.
b) Customers by education level
The next market analysis report template is a KPI that provides a logical breakdown of your customers' level of education. By using this as a demographic marker, you can refine your products to suit the needs of your audience while crafting your content in a way that truly resonates with different customer groups.
c) Customers by technology adoption
Particularly valuable if you're a company that sells tech goods or services, this linear KPI will show you where your customers are in terms of technological know-how or usage. By getting to grips with this information over time, you can develop your products or services in a way that offers direct value to your consumers while making your launches or promotions as successful as possible.
d) Customer age groups
By understanding your customers' age distribution in detail, you can gain a deep understanding of their preferences. And that's exactly what this market research report sample KPI does. Presented in a bar chart format, this KPI will give you a full breakdown of your customers' age ranges, allowing you to build detailed buyer personas and segment your audience effectively.
Why Do You Need Market Research Reports?
As the adage goes, "Look before you leap" – which is exactly what a research report is here for. As the headlights of a car, they will show you the pitfalls and fast lanes on your road to success: likes and dislikes of a specific market segment in a certain geographical area, their expectations, and readiness. Among other things, a research report will let you:
Get a holistic view of the market : learn more about the target market and understand the various factors involved in the buying decisions. A broader view of the market lets you benchmark other companies you do not focus on. This, in turn, will empower you to gather the industry data that counts most. This brings us to our next point.
Curate industry information with momentum: Whether you're looking to rebrand, improve on an existing service, or launch a new product, time is of the essence. By working with the best market research reports created with modern BI reporting tools , you can visualize your discoveries and data, formatting them in a way that not only unearths hidden insights but also tells a story - a narrative that will gain a deeper level of understanding into your niche or industry. The features and functionality of a market analysis report will help you grasp the information that is most valuable to your organization, pushing you ahead of the pack in the process.
Validate internal research: Doing the internal analysis is one thing, but double-checking with a third party also greatly helps avoid getting blinded by your own data.
Use actionable data and make informed decisions: Once you understand consumer behavior as well as the market, your competitors, and the issues that will affect the industry in the future, you are better armed to position your brand. Combining all of it with the quantitative data collected will allow you to more successful product development. To learn more about different methods, we suggest you read our guide on data analysis techniques .
Strategic planning: When you want to map out big-picture organizational goals, launch a new product development, plan a geographic market expansion, or even a merger and acquisition – all of this strategic thinking needs solid foundations to fulfill the variety of challenges that come along.
Consistency across the board: Collecting, presenting, and analyzing your results in a way that's smarter, more interactive, and more cohesive will ensure your customer communications, marketing campaigns, user journey, and offerings meet your audience's needs consistently across the board. The result? Faster growth, increased customer loyalty, and more profit.
Better communication: The right market research analysis template (or templates) will empower everyone in the company with access to valuable information - the kind that is relevant and comprehensible. When everyone is moving to the beat of the same drum, they will collaborate more effectively and, ultimately, push the venture forward thanks to powerful online data analysis techniques.
Centralization: Building on the last point, using a powerful market research report template in the form of a business intelligence dashboard will make presenting your findings to external stakeholders and clients far more effective, as you can showcase a wealth of metrics, information, insights, and invaluable feedback from one centralized, highly visual interactive screen.
Brand reputation: In the digital age, brand reputation is everything. By making vital improvements in all of the key areas above, you will meet your customers' needs head-on with consistency while finding innovative ways to stand out from your competitors. These are the key ingredients of long-term success.
How To Present Market Research Analysis Results?
Here we look at how you should present your research reports, considering the steps it takes to connect with the outcomes you need to succeed:
As with any reporting process, you first and foremost need to collect the data you'll use to conduct your studies. Businesses conduct research studies to analyze their brand awareness, identity, and influence in the market. For product development and pricing decisions, among many others. That said, there are many ways to collect information for a market research report. Among some of the most popular ones, we find:
Surveys: Probably the most common way to collect research data, surveys can come in the form of open or closed questions that can be answered anonymously. They are the cheapest and fastest way to collect insights about your customers and business.
Interviews : These are face-to-face discussions that allow the researcher to analyze responses as well as the body language of the interviewees. This method is often used to define buyer personas by analyzing the subject's budget, job title, lifestyle, wants, and needs, among other things.
Focus groups : This method involves a group of people discussing a topic with a mediator. It is often used to evaluate a new product or new feature or to answer a specific question that the researcher might have.
Observation-based research : In this type of research, the researcher or business sits back and watches customers interact with the product without any instructions or help. It allows us to identify pain points as well as strong features.
Market segmentation : This study allows you to identify and analyze potential market segments to target. Businesses use it to expand into new markets and audiences.
These are just a few of the many ways in which you can gather your information. The important point is to keep the research objective as straightforward as possible. Supporting yourself with professional BI solutions to clean, manage, and present your insights is probably the smartest choice.
2. Hone in on your research:
When looking at how to source consumer research in a presentation, you should focus on two areas: primary and secondary research. Primary research comes from your internal data, monitoring existing organizational practices, the effectiveness of sales, and the tools used for communication, for instance. Primary research also assesses market competition by evaluating the company plans of the competitors. Secondary research focuses on existing data collected by a third party, information used to perform benchmarking and market analysis. Such metrics help in deciding which market segments are the ones the company should focus its efforts on or where the brand is standing in the minds of consumers. Before you start the reporting process, you should set your goals, segmenting your research into primary and secondary segments to get to grips with the kind of information you need to work with to achieve effective results.
3. Segment your customers:
To give your market research efforts more context, you should segment your customers into different groups according to the preferences outlined in the survey or feedback results or by examining behavioral or demographic data.
If you segment your customers, you can tailor your market research and analysis reports to display only the information, charts, or graphics that will provide actionable insights into their wants, needs, or industry-based pain points.
Identify your stakeholders:
Once you've drilled down into your results and segmented your consumer groups, it's important to consider the key stakeholders within the organization that will benefit from your information the most.
By looking at both internal and external stakeholders, you will give your results a path to effective presentation, gaining the tools to understand which areas of feedback or data are most valuable, as well as most redundant. As a consequence, you will ensure your results are concise and meet the exact information needs of every stakeholder involved in the process.
First, remember that your reports should be concise and accurate - straight to the point without omitting any essential information. Work to ensure your insights are clean and organized, with participants grouped into relevant categories (demographics, profession, industry, education, etc.). Once you've organized your research, set your goals, and cleaned your data, you should set your KPIs to ensure your report is populated with the right visualizations to get the job done. Explore our full library of interactive KPI examples for inspiration.
Include competitor's analysis
Whether you are doing product innovation research, customer demographics, pricing, or any other, including some level of insights about competitors in your reports is always recommended as it can help your business or client better understand where they stand in the market. That being said, competitor analysis is not as easy as picking a list of companies in the same industry and listing them. Your main competitor can be just a company's division in an entirely different industry. For example, Apple Music competes with Spotify even though Apple is a technology company. Therefore, it is important to carefully analyze competitors from a general but detailed level.
Providing this kind of information in your reports can also help you find areas that competitors are not exploiting or that are weaker and use them to your advantage to become a market leader.
To complement your previous efforts, writing an executive summary of one or two pages that will explain the general idea of the report is advisable. Then come the usual body parts:
An introduction providing background information, target audience, and objectives;
The qualitative research describes the participants in the research and why they are relevant to the business;
The survey research outlines the questions asked and answered;
A summary of the insights and metrics used to draw the conclusions, the research methods chosen, and why;
A presentation of the findings based on your research and an in-depth explanation of these conclusions.
Use a mix of visualizations:
When presenting your results and discoveries, you should aim to use a balanced mix of text, graphs, charts, and interactive visualizations.
Using your summary as a guide, you should decide which type of visualization will present each specific piece of market research data most effectively (often, the easier to understand and more accessible, the better).
Doing so will allow you to create a story that will put your research information into a living, breathing context, providing a level of insight you need to transform industry, competitor, or consumer info or feedback into actionable strategies and initiatives.
Be careful not to mislead
Expanding on the point above, using a mix of visuals can prove highly valuable in presenting your results in an engaging and understandable way. That being said, when not used correctly, graphs and charts can also become misleading. This is a popular practice in the media, news, and politics, where designers tweak the visuals to manipulate the masses into believing a certain conclusion. This is a very unethical practice that can also happen by mistake when you don't pick the right chart or are not using it in the correct way. Therefore, it is important to outline the message you are trying to convey and pick the chart type that will best suit those needs.
Additionally, you should also be careful with the data you choose to display, as it can also become misleading. This can happen if you, for example, cherry-pick data, which means only showing insights that prove a conclusion instead of the bigger picture. Or confusing correlation with causation, which means assuming that because two events happened simultaneously, one caused the other.
Being aware of these practices is of utmost importance as objectivity is crucial when it comes to dealing with data analytics, especially if you are presenting results to clients. Our guides on misleading statistics and misleading data visualizations can help you learn more about this important topic.
Use professional dashboards:
To optimize your market research discoveries, you must work with a dynamic business dashboard . Not only are modern dashboards presentable and customizable, but they will offer you past, predictive, and real-time insights that are accurate, interactive, and yield long-lasting results.
All market research reports companies or businesses gathering industry or consumer-based information will benefit from professional dashboards, as they offer a highly powerful means of presenting your data in a way everyone can understand. And when that happens, everyone wins.
Did you know? The interactive nature of modern dashboards like datapine also offers the ability to quickly filter specific pockets of information with ease, offering swift access to invaluable insights.
The times when reports were static are long gone. Today, to extract the maximum value out of your research data, you need to be able to explore the information and answer any critical questions that arise during the presentation of results. To do so, modern reporting tools provide multiple interactivity features to help you bring your research results to life.
For instance, a drill-down filter lets you go into lower levels of hierarchical data without generating another graph. For example, imagine you surveyed customers from 10 different countries. In your report, you have a chart displaying the number of customers by country, but you want to analyze a specific country in detail. A drill down filter would enable you to click on a specific country and display data by city on that same chart. Even better, a global filter would allow you to filter the entire report to show only results for that specific country.
Through the use of interactive filters, such as the one we just mentioned, you'll not only make the presentation of results more efficient and profound, but you'll also avoid generating pages-long reports to display static results. All your information will be displayed in a single interactive page that can be filtered and explored upon need.
This is a tip that is valuable for any kind of research report, especially when it comes to agencies that are reporting to external clients. Customizing the report to match your client's colors, logo, font, and overall branding will help them grasp the data better, thanks to a familiar environment. This is an invaluable tip as often your audience will not feel comfortable dealing with data and might find it hard to understand or intimidating. Therefore, providing a familiar look that is also interactive and easier to understand will keep them engaged and collaborative throughout the process.
Plus, customizing the overall appearance of the report will also make your agency look more professional, adding extra value to your service.
Know your design essentials
When you're presenting your market research reports sample to internal or external stakeholders, having a firm grasp on fundamental design principles will make your metrics and insights far more persuasive and compelling.
By arranging your metrics in a balanced and logical format, you can guide users toward key pockets of information exactly when needed. In turn, this will improve decision-making and navigation, making your reports as impactful as possible.
For essential tips, read our 23 dashboard design principles & best practices to enhance your analytics process.
Think of security and privacy
Cyberattacks are increasing at a concerning pace, making security a huge priority for organizations of all sizes today. The costs of having your sensitive information leaked are not only financial but also reputational, as customers might not trust you again if their data ends up in the wrong hands. Given that market research analysis is often performed by agencies that handle data from clients, security and privacy should be a top priority.
To ensure the required security and privacy, it is necessary to invest in the right tools to present your research results. For instance, tools such as datapine offer enterprise-level security protocols that ensure your information is encrypted and protected at all times. Plus, the tool also offers additional security features, such as being able to share your reports through a password-protected URL or to set viewer rights to ensure only the right people can access and manipulate the data.
Keep on improving & evolving
Each time you gather or gain new marketing research reports or market research analysis report intel, you should aim to refine your existing dashboards to reflect the ever-changing landscape around you.
If you update your reports and dashboards according to the new research you conduct and new insights you connect with, you will squeeze maximum value from your metrics, enjoying consistent development in the process.
Types of Market Research Reports: Primary & Secondary Research
With so many market research examples and such little time, knowing how to best present your insights under pressure can prove tricky.
To squeeze every last drop of value from your market research efforts and empower everyone with access to the right information, you should arrange your information into two main groups: primary research and secondary research.
A. Primary research
Primary research is based on acquiring direct or first-hand information related to your industry or sector and the customers linked to it.
Exploratory primary research is an initial form of information collection where your team might set out to identify potential issues, opportunities, and pain points related to your business or industry. This type of research is usually carried out in the form of general surveys or open-ended consumer Q&As.
Specific primary research is definitive, with information gathered based on the issues, information, opportunities, or pain points your business has already uncovered. When doing this kind of research, you can drill down into a specific segment of your customers and seek answers to the opportunities, issues, or pain points in question.
When you're conducting primary research to feed into your market research reporting efforts, it's important to find reliable information sources. The most effective primary research sources include:
Consumer-based statistical data
Social media content
Polls and Q&A
Trend-based insights
Competitor research
First-hand interviews
B. Secondary research
Secondary research refers to every strand of relevant data or public records you have to gain a deeper insight into your market and target consumers. These sources include trend reports, market stats, industry-centric content, and sales insights you have at your disposal. Secondary research is an effective way of gathering valuable intelligence about your competitors.
You can gather very precise, insightful secondary market research insights from:
Public records and resources like Census data, governmental reports, or labor stats
Commercial resources like Gartner, Statista, or Forrester
Articles, documentaries, and interview transcripts
Another essential branch of both primary and secondary research is internal intelligence. When it comes to efficient market research reporting examples that will benefit your organization, looking inward is a powerful move.
Existing sales, demographic, or marketing performance insights will lead you to valuable conclusions. Curating internal information will ensure your market research discoveries are well-rounded while helping you connect with the information that will ultimately give you a panoramic view of your target market.
By understanding both types of research and how they can offer value to your business, you can carefully choose the right informational sources, gather a wide range of intelligence related to your specific niche, and, ultimately, choose the right market research report sample for your specific needs.
If you tailor your market research report format to the type of research you conduct, you will present your visualizations in a way that provides the right people with the right insights, rather than throwing bundles of facts and figures on the wall, hoping that some of them stick.
Taking ample time to explore a range of primary and secondary sources will give your discoveries genuine context. By doing so, you will have a wealth of actionable consumer and competitor insights at your disposal at every stage of your organization's development (a priceless weapon in an increasingly competitive digital age).
Dynamic market research is the cornerstone of business development, and a dashboard builder is the vessel that brings these all-important insights to life. Once you get into that mindset, you will ensure that your research results always deliver maximum value.
Common Challenges & Mistakes Of Market Research Reporting & Analysis
We've explored different types of market research analysis examples and considered how to conduct effective research. Now, it's time to look at the key mistakes of market research reporting. Let's start with the mistakes.
The mistakes
One of the biggest mistakes that stunt the success of a company's market research efforts is strategy. Without taking the time to gather an adequate mix of insights from various sources and define your key aims or goals, your processes will become disjointed. You will also suffer from a severe lack of organizational vision.
For your market research-centric strategy to work, everyone within the company must be on the same page. Your core aims and objectives must align throughout the business, and everyone must be clear on their specific role. If you try to craft a collaborative strategy and decide on your informational sources from the very start of your journey, your strategy will deliver true growth and intelligence.
Another classic market research mistake is measurement – or, more accurately, a lack of precise measurement. When embarking on market intelligence gathering processes, many companies fail to select the right KPIs and set the correct benchmarks for the task at hand. Without clearly defined goals, many organizations end up with a market analysis report format that offers little or no value in terms of decision-making or market insights.
To drive growth with your market research efforts, you must set clearly defined KPIs that align with your specific goals, aims, and desired outcomes.
A common mistake among many new or scaling companies is failing to explore and examine the competition. This will leave you with gaping informational blindspots. To truly benefit from market research, you must gather valuable nuggets of information from every key source available. Rather than solely looking at your consumers and the wider market (which is incredibly important), you should take the time to see what approach your direct competitors have adopted while getting to grips with the content and communications.
One of the most effective ways of doing so (and avoiding such a monumental market research mistake) is by signing up for your competitors' mailing lists, downloading their apps, and examining their social media content. This will give you inspiration for your own efforts while allowing you to exploit any gaps in the market that your competitors are failing to fill.
The challenges
We may have an almost infinite wealth of informational insights at our fingertips, but when it comes to market research, knowing which information to trust can prove an uphill struggle.
When working with metrics, many companies risk connecting with inaccurate insights or leading to a fruitless informational rabbit hole, wasting valuable time and resources in the process. To avoid such a mishap, working with a trusted modern market research and analysis sample is the only way forward.
Another pressing market research challenge that stunts organizational growth is the simple case of senior buy-in. While almost every senior decision-maker knows that market research is an essential component of a successful commercial strategy, many are reluctant to invest an ample amount of time or money in the pursuit.
The best way to overcome such a challenge is by building a case that defines exactly how your market research strategies will offer a healthy ROI to every key aspect of the organization, from marketing and sales to customer experience (CX) and beyond.
Low interview, focus group, or poll response rates can have a serious impact on the success and value of your market research strategy. Even with adequate senior buy-in, you can't always guarantee that you will get enough responses from early-round interviews or poll requests. If you don't, your market research discoveries run the risk of being shallow or offering little in the way of actionable insight.
To overcome this common challenge, you can improve the incentive you offer your market research prospects while networking across various platforms to discover new contact opportunities. Changing the tone of voice of your ads or emails will also help boost your consumer or client response rates.
Bringing Your Reports a Step Further
Even if it is still widespread for market-style research results presentation, using PowerPoint at this stage is a hassle and presents many downsides and complications. When busy managers or short-on-time top executives grab a report, they want a quick overview that gives them an idea of the results and the big picture that addresses the objectives: they need a dashboard. This can be applied to all areas of a business that need fast and interactive data visualizations to support their decision-making.
We all know that a picture conveys more information than simple text or figures, so managing to bring it all together on an actionable dashboard will convey your message more efficiently. Besides, market research dashboards have the incredible advantage of always being up-to-date since they work with real-time insights: the synchronization/updating nightmare of dozens of PowerPoint slides doesn't exist for you anymore. This is particularly helpful for tracking studies performed over time that recurrently need their data to be updated with more recent ones.
In today's fast-paced business environment, companies must identify and grab new opportunities as they arise while staying away from threats and adapting quickly. In order to always be a step further and make the right decisions, it is critical to perform market research studies to get the information needed and make important decisions with confidence.
We've asked the question, "What is a market research report?", and examined the dynamics of a modern market research report example, and one thing's for sure: a visual market research report is the best way to understand your customer and thus increase their satisfaction by meeting their expectations head-on.
From looking at a sample of a market research report, it's also clear that modern dashboards help you see what is influencing your business with clarity, understand where your brand is situated in the market, and gauge the temperature of your niche or industry before a product or service launch. Once all the studies are done, you must present them efficiently to ensure everyone in the business can make the right decisions that result in real progress. Market research reports are your key allies in the matter.
To start presenting your results with efficient, interactive, dynamic research reports and win on tomorrow's commercial battlefield, try our dashboard reporting software and test every feature with our 14-day free trial !
Skip to main content
Skip to primary sidebar
Skip to footer
QuestionPro

Solutions Industries Gaming Automotive Sports and events Education Government Travel & Hospitality Financial Services Healthcare Cannabis Technology Use Case NPS+ Communities Audience Contactless surveys Mobile LivePolls Member Experience GDPR Positive People Science 360 Feedback Surveys
Resources Blog eBooks Survey Templates Case Studies Training Help center

Home Market Research
Research Reports: Definition and How to Write Them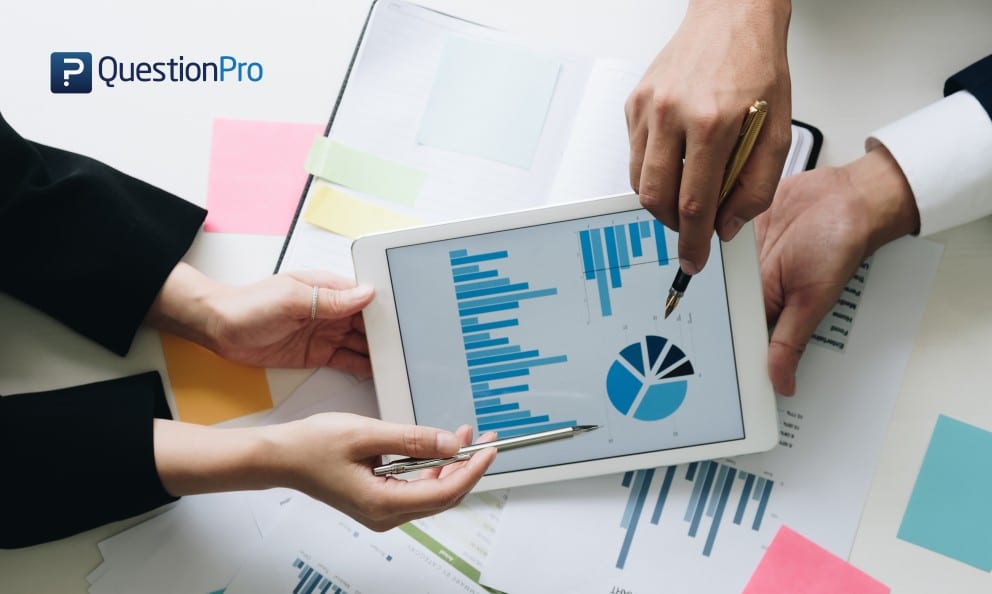 Reports are usually spread across a vast horizon of topics but are focused on communicating information about a particular topic and a niche target market. The primary motive of research reports is to convey integral details about a study for marketers to consider while designing new strategies.
Certain events, facts, and other information based on incidents need to be relayed to the people in charge, and creating research reports is the most effective communication tool. Ideal research reports are extremely accurate in the offered information with a clear objective and conclusion. These reports should have a clean and structured format to relay information effectively.
What are Research Reports?
Research reports are recorded data prepared by researchers or statisticians after analyzing the information gathered by conducting organized research, typically in the form of surveys or qualitative methods .
A research report is a reliable source to recount details about a conducted research. It is most often considered to be a true testimony of all the work done to garner specificities of research.
The various sections of a research report are:
Background/Introduction
Implemented Methods
Results based on Analysis
Deliberation
Learn more: Quantitative Research
Components of Research Reports
Research is imperative for launching a new product/service or a new feature. The markets today are extremely volatile and competitive due to new entrants every day who may or may not provide effective products. An organization needs to make the right decisions at the right time to be relevant in such a market with updated products that suffice customer demands.
The details of a research report may change with the purpose of research but the main components of a report will remain constant. The research approach of the market researcher also influences the style of writing reports. Here are seven main components of a productive research report:
Research Report Summary: The entire objective along with the overview of research are to be included in a summary which is a couple of paragraphs in length. All the multiple components of the research are explained in brief under the report summary. It should be interesting enough to capture all the key elements of the report.
Research Introduction: There always is a primary goal that the researcher is trying to achieve through a report. In the introduction section, he/she can cover answers related to this goal and establish a thesis which will be included to strive and answer it in detail.  This section should answer an integral question: "What is the current situation of the goal?".  After the research design was conducted, did the organization conclude the goal successfully or they are still a work in progress –  provide such details in the introduction part of the research report.
Research Methodology: This is the most important section of the report where all the important information lies. The readers can gain data for the topic along with analyzing the quality of provided content and the research can also be approved by other market researchers . Thus, this section needs to be highly informative with each aspect of research discussed in detail. Information needs to be expressed in chronological order according to its priority and importance. Researchers should include references in case they gained information from existing techniques.
Research Results: A short description of the results along with calculations conducted to achieve the goal will form this section of results. Usually, the exposition after data analysis is carried out in the discussion part of the report.
Learn more: Quantitative Data
Research Discussion: The results are discussed in extreme detail in this section along with a comparative analysis of reports that could probably exist in the same domain. Any abnormality uncovered during research will be deliberated in the discussion section. While writing research reports, the researcher will have to connect the dots on how the results will be applicable in the real world.
Research References and Conclusion: Conclude all the research findings along with mentioning each and every author, article or any content piece from where references were taken.
Learn more: Qualitative Observation
15 Tips for Writing Research Reports
Writing research reports in the manner can lead to all the efforts going down the drain. Here are 15 tips for writing impactful research reports:
Prepare the context before starting to write and start from the basics: This was always taught to us in school – be well-prepared before taking a plunge into new topics. The order of survey questions might not be the ideal or most effective order for writing research reports. The idea is to start with a broader topic and work towards a more specific one and focus on a conclusion or support, which a research should support with the facts. The most difficult thing to do in reporting, without a doubt is to start. Start with the title, the introduction, then document the first discoveries and continue from that. Once the marketers have the information well documented, they can write a general conclusion.
Keep the target audience in mind while selecting a format that is clear, logical and obvious to them: Will the research reports be presented to decision makers or other researchers? What are the general perceptions around that topic? This requires more care and diligence. A researcher will need a significant amount of information to start writing the research report. Be consistent with the wording, the numbering of the annexes and so on. Follow the approved format of the company for the delivery of research reports and demonstrate the integrity of the project with the objectives of the company.
Have a clear research objective: A researcher should read the entire proposal again, and make sure that the data they provide contributes to the objectives that were raised from the beginning. Remember that speculations are for conversations, not for research reports, if a researcher speculates, they directly question their own research.
Establish a working model: Each study must have an internal logic, which will have to be established in the report and in the evidence. The researchers' worst nightmare is to be required to write research reports and realize that key questions were not included.
Learn more: Quantitative Observation
Gather all the information about the research topic. Who are the competitors of our customers? Talk to other researchers who have studied the subject of research, know the language of the industry. Misuse of the terms can discourage the readers of research reports from reading further.
Read aloud while writing. While reading the report, if the researcher hears something inappropriate, for example, if they stumble over the words when reading them, surely the reader will too. If the researcher can't put an idea in a single sentence, then it is very long and they must change it so that the idea is clear to everyone.
Check grammar and spelling. Without a doubt, good practices help to understand the report. Use verbs in the present tense. Consider using the present tense, which makes the results sound more immediate. Find new words and other ways of saying things. Have fun with the language whenever possible.
Discuss only the discoveries that are significant. If some data are not really significant, do not mention them. Remember that not everything is truly important or essential within research reports.
Learn more: Qualitative Data
Try and stick to the survey questions. For example, do not say that the people surveyed "were worried" about an research issue , when there are different degrees of concern.
The graphs must be clear enough so that they understand themselves. Do not let graphs lead the reader to make mistakes: give them a title, include the indications, the size of the sample, and the correct wording of the question.
Be clear with messages. A researcher should always write every section of the report with an accuracy of details and language.
Be creative with titles – Particularly in segmentation studies choose names "that give life to research". Such names can survive for a long time after the initial investigation.
Create an effective conclusion: The conclusion in the research reports is the most difficult to write, but it is an incredible opportunity to excel. Make a precise summary. Sometimes it helps to start the conclusion with something specific, then it describes the most important part of the study, and finally, it provides the implications of the conclusions.
Get a couple more pair of eyes to read the report. Writers have trouble detecting their own mistakes. But they are responsible for what is presented. Ensure it has been approved by colleagues or friends before sending the find draft out.
Learn more: Market Research and Analysis
MORE LIKE THIS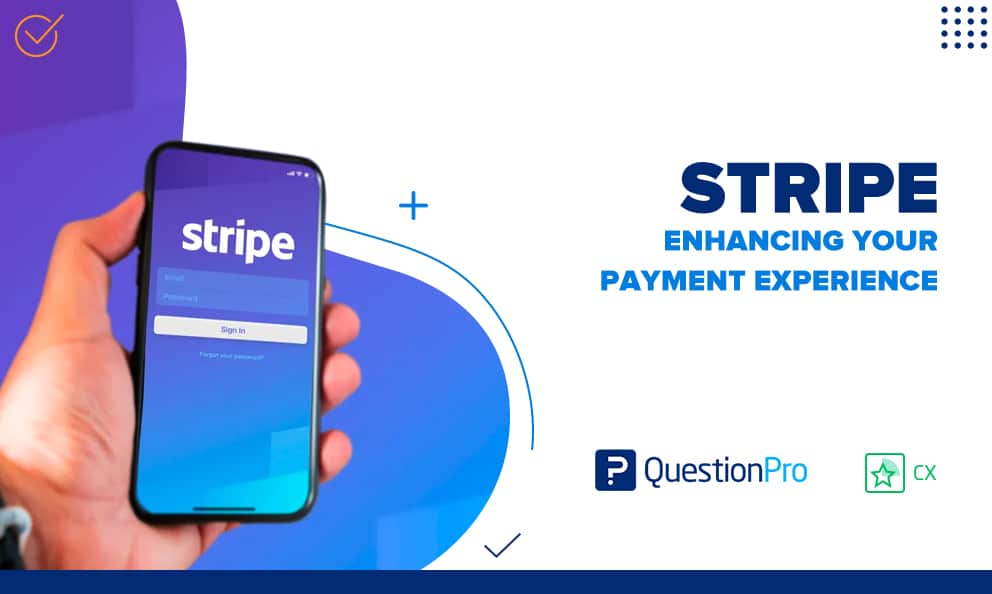 Stripe's Role in Achieving Exceptional Customer Experience
Sep 1, 2023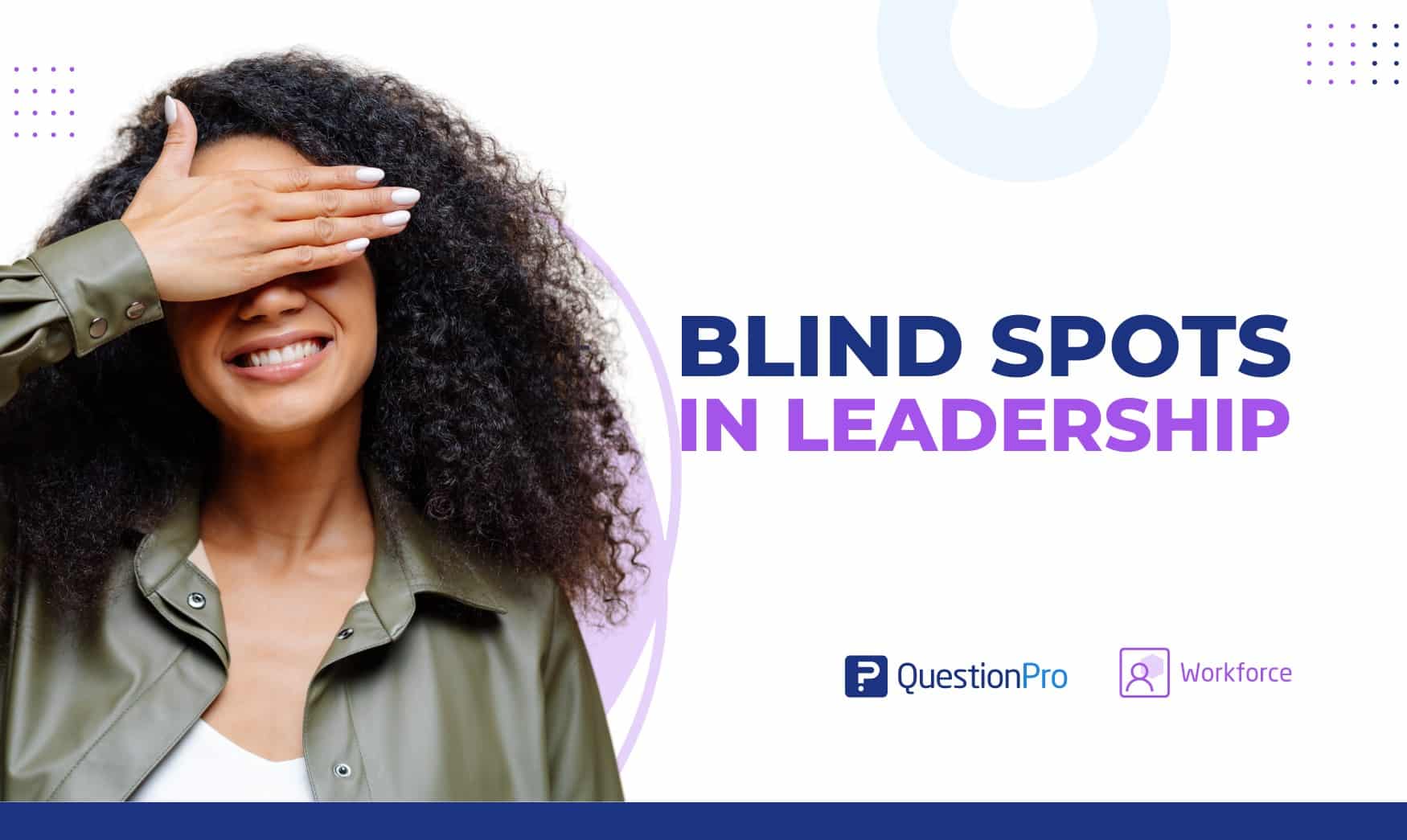 Navigating Blind Spots in Leadership with 360 Feedback Surveys
Aug 31, 2023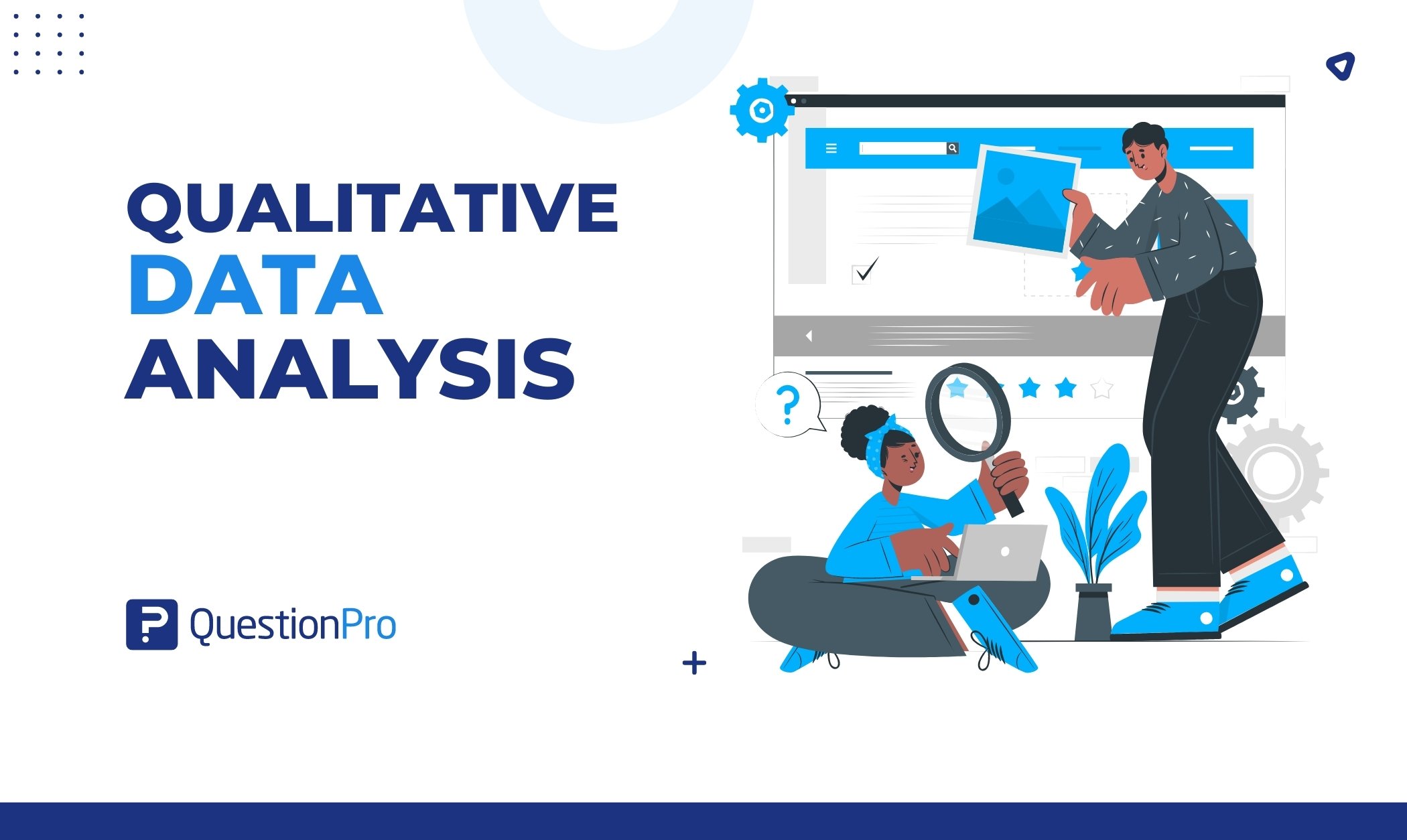 Qualitative Data Analysis: What is it, Methods + Examples
Square Feedback: Importance in A Business's Customer Journey
Other categories.
Academic Research
Artificial Intelligence
Assessments
Brand Awareness
Case Studies
Communities
Consumer Insights
Customer effort score
Customer Engagement
Customer Experience
Customer Loyalty
Customer Research
Customer Satisfaction
Employee Benefits
Employee Engagement
Employee Retention
Friday Five
General Data Protection Regulation
Insights Hub
[email protected]
Market Research
Mobile diaries
Mobile Surveys
New Features
Online Communities
Question Types
Questionnaire
QuestionPro Products
Release Notes
Research Tools and Apps
Revenue at Risk
Survey Templates
Training Tips
Uncategorized
Video Learning Series
What's Coming Up
Workforce Intelligence
Writing a Marketing Research Report
Learning Outcomes
After completing this module, you will be able to:
Discuss the main elements of a clear, accurate, and complete research report
Explain the purpose of the Executive Summary
Outline the elements of an Executive Summary
Explain what makes a good oral report
Discuss how oral reports are different from written reports
List the different types of charts and tables that are used in research reports
The Research Report
What is the research report.
A research report is an oral or written presentation to management detailing a research project's objectives, methodology, findings, and recommendations. Typically, written reports are more detailed that an oral report, which presenters usually deliver in an hour or an hour-and-a-half.
Objectives of the Research Report T
he objective of a research report is to provide a clear, accurate and complete report of the research project. It should help clarify the research issues so management can use the findings as an aid to decision-making.
Good research reports are clearly written and presented. The authors avoid using unnecessary jargon. Experienced report writers know that their audience, while composed of marketers, may not be experts in all aspects of marketing research. Good reports present an honest, accurate, and unbiased review of the research objectives, methodology, and findings. And, good reports present a complete review of the data gathered. Reports should include appendices that show all data. It is very common for executives from the client's organization and its promotion agencies to study these data with great care to see if alternate conclusions can be supported.
Elements of the Written Report
While the elements of actual reports may vary slightly, a basic research report has three sections:
Section I: Introduction
Section II: Body of the Report
Section III: Appendices
Here is an outline of a standard written research report. Actual reports may vary somewhat from this outline:
Section I of the Research Report: Introduction
The first page of the research report is the Title Page. This page should include the following elements:
Title of the research project
Names, titles, firm, and contact information of the person who authorized and directed the project for the client
Names, titles, firm, and contact information of the people who prepared the report
Release date of the report
Transmittal Letter
The transmittal letter is a one-page letter or memo written by the lead person on the team that prepared the report. This letter is usually written on official letterhead, which includes the name of the marketing research firm responsible for the report and the name and contact information of the lead person from that firm
The letter serves as proof that the report was sent to the client. It:
States the specific subject of the report
Identifies the names of the people who authorized the project
Outlines key findings
Highlights recommendations
Outline the limitations of the report
Reports any discrepancies that might exist between the approved proposal and the final project
Thanks the client for the opportunity of conducting this research
Authorization Letter
This is a letter written by the client to the marketing research firm. This letter acknowledges receipt of the research proposal made by the market research firm. And, it authorizes the marketing researcher to conduct a research project. It is written on corporate letterhead. It includes the name, title, and contact information of the author. The fee structure and delivery dates for the research are clearly spelled out. The letter concludes with a statement that the client looks forward to the successful conclusion of the study and suggests a follow-up telephone call should the lead marketing researcher have any questions or concerns.
Table of Contents
The table of contents is based on the final outline of the report. It includes a list of the report's sections and sub-sections, and their respective page numbers.
Executive Summary
The executive summary is a short synopsis of the research report. Some might even call it the mini-report. It is typically no more than four pages long. It is intended to provide busy senior executives with the highlights of the study. An effective Executive Report includes the following elements:
The name of the study
The names of the people who prepared the study
The name of the client who authorized the study
Date of the report
Introductory statement that defines the research objectives and research question
Methodology
Key findings
Conclusions and indicated actions
Limitations of the research
Section II of the Research Report: Body of the Report
The body of the marketing research report includes the following sections:
Introduction
This section of the report reviews the objectives of the research. It summarizes the research proposal and highlights any changes to the research design that were agreed to after the client approved the proposal. Please Note: It is highly unprofessional for market researchers to change the research design without getting their client's expressed approval.
This section covers a review of the literature and secondary research. And, if relevant, this section cites primary research sponsored by the client on similar issues.
In the case of Exploratory Research, this section lists the research questions. With Descriptive or Causal Research, the null and alternate hypotheses are spelled out.
This is the most technical section of the research report. It includes the following sections:
Research Design : This includes a statement of the type of research conducted: Exploratory, Descriptive, or Causal. Secondary research sources are mentioned along with a description of how primary data were collected. And, the authors should include a rationale for why the research design is appropriate for achieving the research objectives and answering the research questions. In an appendix, the authors of the report include any discussion guides, questionnaires or observation forms.
Sample Design : This section includes:
A statement defining the population of interest and the sampling frame[1]
Sampling units [2] included in the study
The sampling method used
The size of the selected sample
The response rate achieved
Details about the samples and calculations used in the sampling should be included in the appendices.
Data Collection and Fieldwork : This section reviews how the fieldwork was conducted. It states the number and types of fieldworkers, how they were trained and supervised, and how the accuracy of their work was verified.
Statistical Analysis :
A review of the statistical methods employed in the analysis. This section provides a rationale for these methods, but the actual analysis is not presented.
A glossary may be included to define any technical terms that might be unknown to experienced managers.
The findings section is the longest part of the research report. It is where the results of the study are reported in detail. This section should include supporting tables and graphs. Tables and graphs make the report easier to read and more memorable. To avoid overwhelming the reader, the findings should refer the reader to the detailed data, which should be in an appendix.
Limitations of the Study
No research design is perfect; they all have their limitations. Good researchers always state the limitations of their research.
Conclusions and Recommendations
After the findings are presented, the researchers present their conclusions and recommendations, including conducting further research.
[1] A sampling frame defines a set of elements from which a researcher can select a sample of the target population. Source: http://srmo.sagepub.com/view/the-sage-encyclopedia-of-social-science-research-methods/n884.xml
[2] Sampling units are the individual items—people or households—included in a sample.
Section III of the Research Report: Appendices
The appendices of the marketing research report include all technical materials and data related to specific parts of the study. These materials may be of interest to only a few readers. Materials posted in one of the appendices may not deal directly with the research objectives.
The appendices include the following:
Discussion Guides, Questionnaires, and Data Collection Forms
Table for each survey question
Details on the statistical analyses performed and the sampling methods
Bibliography, if appropriate
Important research attracts the interest a managers. Good researchers and good clients are skeptical. After reading the report and attending the presentation, many executives may have serious questions. These executives often spend hours pouring over the appendices. They may raise questions about the validity, reliability, logic, and conclusions of the research. Good marketing research expect and welcome these inquiries.
Presenting the Research Report
Research reports are presented in writing and in oral presentations.
Written presentations are far more detailed than oral presentations. Oral presentations are often done with presentation software like PowerPoint. Oral presentations cannot cover all of the details covered in the written presentations. There is simply not enough time to read the entire report at a presentation. Reading slides with multiple sentences is a sure way of boring your audience. PowerPoint slides should have few words. Each slide should focus on a single idea supported with a picture, table, or chart. Good presenters know what they want to communicate. They rehearse. And, they connect with their audience by making eye contact.
Tables and Charts
Researchers use tables and charts to communicate their ideas.
Tables are a useful way of presenting numerical data. The numbers are presented in vertical columns and horizontal rows. Tables can organize the data longitudinally or by cross section.
Cross sectional data divides the data into its component parts. Here us an example of cross sectional data:
Longitudinal data shows how the data changes over time. Here us an example of longitudinal data:
Cross sectional and longitudinal data can be combined in a single table:
A good table should have:
A title that identifies the data presented
A table number
A legend, if needed
Charts provide a graphic representation of data. Just like tables, a chart should have:
Bar or Column Charts
Bar charts are used to present cross sectional data. The heights of the columns depict the size or magnitude of each section
Chart 1: Bar or Column Chart
Pie charts are used to present cross sectional data. They show the proportion of each section
Chart 2: Pie Chart
Line Charts
Line charts are used to present longitudinal data.
Chart 3: Line Chart