Title, Abstract and Keywords
The importance of titles.
The title of your manuscript is usually the first introduction readers (and reviewers) have to your work. Therefore, you must select a title that grabs attention, accurately describes the contents of your manuscript, and makes people want to read further.
An effective title should:
Convey the main topics of the study
Highlight the importance of the research
Be concise
Attract readers
Writing a good title for your manuscript can be challenging. First, list the topics covered by the manuscript. Try to put all of the topics together in the title using as few words as possible. A title that is too long will seem clumsy, annoy readers, and probably not meet journal requirements.
Does Vaccinating Children and Adolescents with Inactivated Influenza Virus Inhibit the Spread of Influenza in Unimmunized Residents of Rural Communities?
This title has too many unnecessary words.
Influenza Vaccination of Children: A Randomized Trial
This title doesn't give enough information about what makes the manuscript interesting.
Effect of Child Influenza Vaccination on Infection Rates in Rural Communities: A Randomized Trial This is an effective title. It is short, easy to understand, and conveys the important aspects of the research.
Think about why your research will be of interest to other scientists. This should be related to the reason you decided to study the topic. If your title makes this clear, it will likely attract more readers to your manuscript. TIP: Write down a few possible titles, and then select the best to refine further. Ask your colleagues their opinion. Spending the time needed to do this will result in a better title.
Abstract and Keywords
The Abstract is:
A summary of the content of the journal manuscript
A time-saving shortcut for busy researchers
A guide to the most important parts of your manuscript's written content
Many readers will only read the Abstract of your manuscript. Therefore, it has to be able to stand alone . In most cases the abstract is the only part of your article that appears in indexing databases such as Web of Science or PubMed and so will be the most accessed part of your article; making a good impression will encourage researchers to read your full paper.
A well written abstract can also help speed up the peer-review process. During peer review, referees are usually only sent the abstract when invited to review the paper. Therefore, the abstract needs to contain enough information about the paper to allow referees to make a judgement as to whether they have enough expertise to review the paper and be engaging enough for them to want to review it.
Your Abstract should answer these questions about your manuscript:
What was done?
Why did you do it?
What did you find?
Why are these findings useful and important?
Answering these questions lets readers know the most important points about your study, and helps them decide whether they want to read the rest of the paper. Make sure you follow the proper journal manuscript formatting guidelines when preparing your abstract.
TIP: Journals often set a maximum word count for Abstracts, often 250 words, and no citations. This is to ensure that the full Abstract appears in indexing services.
Keywords are a tool to help indexers and search engines find relevant papers. If database search engines can find your journal manuscript, readers will be able to find it too. This will increase the number of people reading your manuscript, and likely lead to more citations.
However, to be effective, Keywords must be chosen carefully. They should:
Represent the content of your manuscript
Be specific to your field or sub-field
Manuscript title: Direct observation of nonlinear optics in an isolated carbon nanotube
Poor keywords: molecule, optics, lasers, energy lifetime
Better keywords: single-molecule interaction, Kerr effect, carbon nanotubes, energy level structure
Manuscript title: Region-specific neuronal degeneration after okadaic acid administration Poor keywords: neuron, brain, OA (an abbreviation), regional-specific neuronal degeneration, signaling
Better keywords: neurodegenerative diseases; CA1 region, hippocampal; okadaic acid; neurotoxins; MAP kinase signaling system; cell death
Manuscript title: Increases in levels of sediment transport at former glacial-interglacial transitions
Poor keywords: climate change, erosion, plant effects Better keywords: quaternary climate change, soil erosion, bioturbation
Back │ Next

246.3k views
Title, Abstract & keywords
Q: How to create keywords for a research paper
I have finished writing my paper and plan to submit it next week. However, I'm totally confused about creating keywords. Which keywords will be most effective for my paper? Are there any fixed rules to be followed for creating these? Also, how many keywords are required for an original research article?
Asked on 31 May, 2016
Keywords are words that capture the essence of your paper. Keywords make your paper searchable and ensure that you get more citations. Therefore, it is important to include the most relevant keywords that will help other authors find your paper.
Here are a few tips that will help you create relevant and effective keywords for your paper:
1. Think from the point of view of the reader. What keywords would the reader search for that would help retrieve your article?
2. Keywords should ideally be phrases of 2-4 words; single word keywords are acceptable, but they may lead to many false matches.
3. Keywords should contain words and phrases that suggest what the topic is about. Also include words and phrases that are closely related to your topic. (For example, if the paper is about heart diseases, use words like stroke, circulatory system, blood, etc.
4. Also use variants terms or phrases that readers are likely to use (For example, if the paper is about spine disorders, use words like spinal cord, vertebral column, backbone, etc.)
5. The full forms of shortened words or acronyms and abbreviations should be included as well.
Journals ask for anywhere between 3-8 keywords. However, I would say it is good to have 4-5 keywords ready, and add more depending on the journal requirement.
You might also find the following articles interesting:
Why do journals ask for keywords?
How to write an effective title and abstract and choose appropriate keywords
The complete guide to writing a brilliant research paper
You will also find this ebook useful - 
Write a compelling abstract: Practical advice for researchers
Answered by Editage Insights on 30 Mar, 2017
Answered by belsti anley on 22 Dec, 2020
Answered by Among Us on 20 May, 2021
This content belongs to the Manuscript Writing Stage
Translate your research into a publication-worthy manuscript by understanding the nuances of academic writing. Subscribe and get curated reads that will help you write an excellent manuscript.
Confirm that you would also like to sign up for free personalized email coaching for this stage.
Trending Searches
Statement of the problem
Background of study
Scope of the study
Types of qualitative research
Rationale of the study
Concept paper
Literature review
Introduction in research
Under "Editor Evaluation"
Ethics in research
Recent Searches
Review paper
Responding to reviewer comments
Predatory publishers
Scope and delimitations
Open access
Plagiarism in research
Journal selection tips
Editor assigned
Types of articles
"Reject and Resubmit" status
Decision in process
Conflict of interest
Link to facebook
Link to linkedin
Link to twitter
Link to youtube
Writing Tips
How to Choose the Best Keywords for Your Research Paper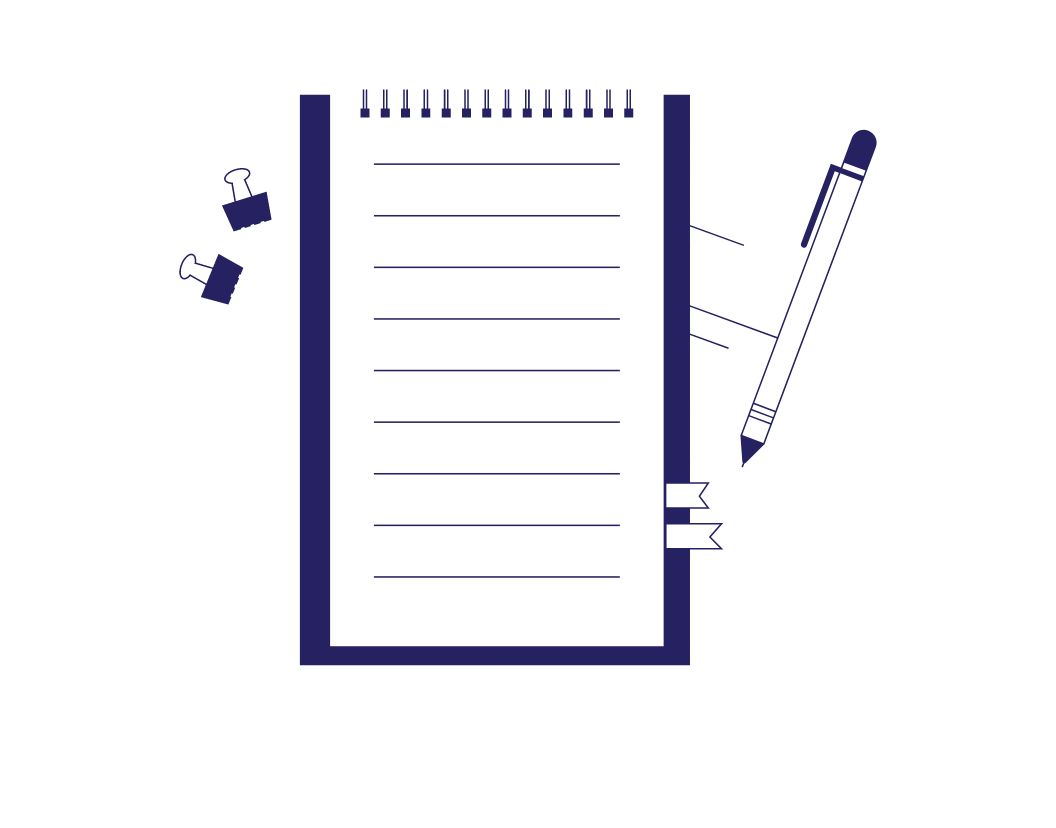 6-minute read
29th July 2023
After writing a research paper, you will want others to find your research online. But how? Through social media? By telling your friends? You could. The only thing is that scholars and researchers typically find research through academic databases and search engines. To get your research noticed, you need to include keywords in your paper. But why do keywords matter? How can you choose the right keywords?
We'll answer these questions in this post. You'll learn how to choose the best keywords for a research paper . Additionally, you'll learn:
The importance of keywords.
Strategies for choosing quality keywords.
Where to include keywords in a paper.
While keywords may seem insignificant, failing to include them is a mistake when writing research papers . Quality keywords accurately represent the content of your research, allowing scholars in your field to find it in an online search quickly.
Why Are Keywords Important?
Keywords make it easy for others to find your research in search engines and academic databases. Finding relevant research papers can be arduous, so readers circumvent this by using specific phrases and terms to find research that aligns with their interests. Therefore, you need to include keywords to match those phrases and terms. Without quality keywords, your research will end up in the academic abyss.
In short, keywords:
● Produce precise search results.
● Save researchers time and effort as they search for material.
● Enhance discoverability (i.e., help others find your research fast).
● Ensure that your paper is properly categorized in databases.
As a rule, you should choose five keywords maximum for research papers.
Strategies for Choosing Robust Keywords
1. avoid long phrases and ambiguity.
For keywords in research papers, most journals request phrases that are one to four words in length, meaning no complete sentences. Try using nouns whenever possible, and avoid using conjunctions such as and . It's also worth mentioning that you should avoid using terms that are in your paper's title.
Use distinct keywords that are directly related to your research. Generic terms don't reflect specific terms that potential readers use during their search.
2. Consider Your Audience
Who is your targeted audience? Educators? Engineers? Consider potential terms or phrases your audience would use to search for your research, then modify chosen keywords to match your audience's terminology. Understanding your audience is vital for creating quality keywords.
3. Identify Core Concepts
What are the core concepts, topics, and themes of your research? These are the main ideas that the paper addresses, which can be found in the abstract section. Make a list of these items.
Let's say your paper is about cyberbullying in high schools. Examples of core concepts/terms related to the research include:
● Digital harassment
● Exclusion
● Trolling
● Anonymity (the state of being nameless)
● Impact on student mental health
● Prevention and education
Core concepts, topics, and themes can be a few words or phrases. Once you've identified them, consider how to turn them into specific keywords.
4. Consult Similar Research
Consulting research papers on your topic is a great way to find keywords. As you research them, examine the keywords they use to describe their content. This can provide insight into commonly accepted terms and terminology within your field. We suggest researching at least three related papers.
5. Use Synonyms and Variations
Readers interested in your field will use different terminology in their online search. Therefore, you need to use synonyms and variations of your chosen keywords. Synonyms are words that have the same meaning as another word.
To illustrate this, let's take the previous example of the paper about cyberbullying in high schools. You could use the following keywords for this research:
● Cyberbullying awareness
Find this useful?
Subscribe to our newsletter and get writing tips from our editors straight to your inbox.
● Online safety
● Cyberbullying education
● Student online behavior
What synonyms could you use for these keywords? Let's try this:
● Cyberbullying perception
● Virtual security
● Online harassment education
● Student online conduct
You can play around with synonyms until you find ones that resonate with you. Using an online thesaurus, such as Word Hippo , can make finding synonyms a breeze.
6. Include Acronyms and Abbreviations
Does your paper contain commonly used acronyms and abbreviations , such as DNA and AI? If so, consider including them as keywords, as readers often use acronyms and abbreviations to find relevant research. This will significantly increase the chances of readers finding your work.
However, we don't recommend using acronyms or abbreviations that are only known within your field. A general audience will likely be unfamiliar with them. We suggest spelling them out in full if you think they would be strong keywords. You should also spell the definition as a keyword if the abbreviation or acronym appears in the paper's title.
7. Test Your Keywords for Optimal Results
Once you've compiled your best keywords, test them in search engines and academic databases to see if they produce the right results. Think of it as testing a tent in your backyard before going out into the woods for an overnight camping trip. If there are problems with the tent during the backyard test, you can at least retreat into your house. Likewise, if the chosen keywords don't generate positive results in a test, you can refine them before submitting the paper.
Where Are Keywords Included in a Paper?
Some sources insist that you include keywords in the title, while others say subheadings are better. Most academic journals require paying a subscription to access full articles. However, one can easily access a paper's abstract in academic search engines like Google Scholar.
Therefore, we recommend including keywords in the abstract section. Additionally, it provides an overall summary of your paper, making it the ideal spot for keywords.
Let's summarize what we've learned:
● Keywords help readers find your research in search engines.
● Aim for five keywords.
● Keywords should be one to four words in length.
● Identify a potential audience before selecting keywords.
● Consult similar research for samples of appropriate keywords.
● Use word variations (synonyms).
● Include abbreviations and acronyms.
● Test keywords before submitting the paper.
Finally, for our visual readers, we recommend this video on choosing the best keywords for a paper.
As with any writing, we strongly recommend proofreading your research paper before submission. It needs to be checked for common errors such as typos and extra spacing. We understand the challenges of proofreading, which is why we recommend asking us to proofread and review your writing . We can check that the paper is clear and concise. Additionally, we will ensure perfect grammar, spelling, and punctuation. Consider submitting a 500-word document for free!
Share this article:
Post A New Comment
Get help from a language expert. Try our proofreading services for free.
9-minute read
A Student's Guide to Finding Quality Sources for Essays
So, you've been assigned your first college essay. You need to write at least a...
2-minute read
Punctuation Tips: When to Use a Colon vs. a Semicolon
Colons and semicolons are two of the most misunderstood punctuation marks in written language. Although...
5-minute read
Referencing Translated Sources (APA, MLA, and Chicago) [Updated 2023]
If you're citing a translated source in your research paper or essay, it's important to...
How to Capitalize a Book's Title in a Citation (APA, MLA, and Chicago)
A properly capitalized reference list that is aligned with your style guide is a vital...
4-minute read
How to Write a Thesis Statement for a Research Paper
A strong thesis statement is the foundation of a successful research paper. The thesis gives...
3-minute read
How to Write the Acknowledgements Section of Your Research Paper
After a substantial amount of time and effort, you've finally completed your research paper –...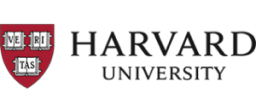 Make sure your writing is the best it can be with our expert English proofreading and editing.