Research Articles (Genetics)
UPSpace Home
Natural and Agricultural Sciences
UP Postgraduate
Search within this collection:
A collection containing some of the full text peer-reviewed/ refereed articles published by researchers from the Department of Genetics
Recent Submissions
Core RxLR effectors in phytopathogenic oomycetes : a promising way to breeding for durable resistance in plants?  Chepsergon, Jane ; Motaung, Thabiso E. ; Moleleki, Lucy Novungayo ( Taylor & Francis Open Access , 2021-06 ) Phytopathogenic oomycetes are known to successfully infect their hosts due to their ability to secrete effector proteins. Of interest to many researchers are effectors with the N-terminal RxLR motif (Arginine-any amino ...
IMA genome - F14 : Draft genome sequences of Penicillium roqueforti, Fusarium sororula, Chrysoporthe puriensis, and Chalaropsis populi  Van der Nest, Magrieta Aletta ; Chavez, Renato ; De Vos, Lieschen ; Duong, Tuan A. ; Gil-Duran, Carlos ; Ferreira, Maria Alves ; Lane, Frances Alice ; Levican, Gloria ; Santana, Quentin C. ; Steenkamp, Emma Theodora ; Suzuki, Hiroyuki ; Tello, Mario ; Rakoma, Jostina R. ; Vaca, Inmaculada ; Valdes, Natalia ; Wilken, Pieter Markus ; Wingfield, Michael J. ; Wingfield, Brenda D. ( International Mycological Association , 2021-03-05 ) Draft genomes of Penicillium roqueforti, Fusarium sororula, Chalaropsis populi, and Chrysoporthe puriensis are presented. Penicillium roqueforti is a model fungus for genetics, physiological and metabolic studies, as well ...
IMA Genome - F15 : Draft genome assembly of Fusarium pilosicola, Meredithiella fracta, Niebla homalea, Pyrenophora teres hybrid WAC10721, and Teratosphaeria viscida  Duong, Tuan A. ; Aylward, Janneke ; Ametrano, Claudio Gennaro ; Poudel, Barsha ; Santana, Quentin C. ; Wilken, Pieter Markus ; Martin, Anke ; Arun‑Chinnappa, Kiruba Shankari ; De Vos, Lieschen ; DiStefano, Isabel ; Grewe, Felix ; Huhndorf, Sabine ; Lumbsch, Helge Thorsten ; Rakoma, Jostina R. ; Poudel, Barsha ; Steenkamp, Emma Theodora ; Sun, Yukun ; Van der Nest, Magrieta Aletta ; Wingfield, Michael J. ; Yilmaz, Neriman ; Wingfield, Brenda D. ( International Mycological Association , 2021-10-13 ) No abstract available.
Production and stability of a multi-strain Bacillus based probiotic product for commercial use in poultry  Ramlucken, Uraisha ; Ramchuran, Santosh O. ; Moonsamy, Ghaneshree ; Jansen van Rensburg, Christine ; Thantsha, Mapitsi Silvester ; Lalloo, Rajesh ( Elsevier , 2021-03 ) Please read abstract in the article.
A high-quality fungal genome assembly resolved from a sample accidentally contaminated by multiple taxa  Aylward, Janneke ; Wingfield, Michael J. ; Roets, Francois ; Wingfield, Brenda D. ( Future Science Ltd , 2022-02 ) Contamination in sequenced genomes is a relatively common problem and several methods to remove non-target sequences have been devised. Typically, the target and contaminating organisms reside in different kingdoms, ...
Knowledge, attitudes and practices towards rabies : a survey of the general population residing in the Harare Metropolitan Province of Zimbabwe  Spargo, Reverend M. ; Coetzer, Andre ; Makuvadze, Francis T. ; Chikerema, Sylvester M. ; Chiwerere, Vaida ; Bhara, Esnath ; Nel, Louis Hendrik ( Public Library of Science , 2021-01 ) BACKGROUND: Rabies remains endemic to the Harare Metropolitan Province of Zimbabwe, with a lack of public participations potentially contributing to the limited success in eliminating the disease. We hypothesized that ...
Expression of several Phytophthora cinnamomi putative RxLRs provides evidence for virulence roles in avocado  Joubert, Melissa ; Backer, Robert ; Engelbrecht, Juanita ; Van den Berg, Noelani ( Public Library of Science , 2021-07 ) Phytophthora cinnamomi is a plant pathogenic oomycete that causes Phytophthora root rot of avocado (PRR). Currently, there is a limited understanding of the molecular interactions underlying this disease. Other Phytophthora ...
Worth its salt : a histone acetyltransferase gene enhances salt tolerance in bread wheat  Roodt, Danielle ( American Society of Plant Biologists , 2021-08 ) No available abstract.
Physiological and molecular responses of 'Dusa' avocado rootstock to water stress : insights for drought adaptation  Guillermo, Moreno-Ortega ; Adela, Zumaquero ; Antonio, Matas ; Olivier, Nicholas Abraham ; Van den Berg, Noelani ; Palomo-Ríos, Elena ; Martínez-Ferri, Elsa ; Clara, Pliego ( MDPI , 2021-09 ) Avocado consumption is increasing year by year, and its cultivation has spread to many countries with low water availability, which threatens the sustainability and profitability of avocado orchards. However, to date, ...
Genetic diversity of Teratosphaeria pseudoeucalypti in Eucalyptus plantations in Australia and Uruguay  Aylward, Janneke ; Havenga, Minette ; Dreyer, Leanne L. ; Roets, Francois ; Wingfield, Brenda D. ; Perez, C.A. ; Ramirez-Berrutti, Nazaret ; Carnegie, A.J. ; Wingfield, Michael J. ( Springer , 2021-11 ) Please read abstract in the article.
The ecological assembly of bacterial communities in Antarctic wetlands varies across levels of phylogenetic resolution  Quiroga, Maria V. ; Valverde, Angel ; Mataloni, Gabriela ; Casa, Valeria ; Stegen, James C. ; Cowan, Don A. ( Wiley , 2022-08 ) As functional traits are conserved at different phylogenetic depths, the ability to detect community assembly processes can be conditional on the phylogenetic resolution; yet most previous work quantifying their influence ...
Genomic resources to guide improvement of the shea tree  Hale, Iago ; Ma, Xiao ; Melo, Arthur T.O. ; Padi, Francis Kwame ; Hendre, Prasad S. ; Kingan, Sarah B. ; Sullivan, Shawn T. ; Chen, Shiyu ; Boffa, Jean-Marc ; Muchugi, Alice ; Danquaah, Agyemang ; Danquah, Agyemang ; Barnor, Michael Teye ; Jamnadass, Ramni ; Van de Peer, Yves ; Van Deynze, Allen ( Frontiers Research Foundation , 2021-09-09 ) A defining component of agroforestry parklands across Sahelo-Sudanian Africa (SSA), the shea tree (Vitellaria paradoxa) is central to sustaining local livelihoods and the farming environments of rural communities. Despite ...
Genome sequence and genetic diversity analysis of an under-domesticated orphan crop, white fonio (Digitaria exilis)  Wang, Xuewen ; Chen, Shiyu ; Chen, Shiyu ; Yssel, A.E.J. (Anna) ; Chaluvadi, Srinivasa R. ; Johnson, Matthew S. ; Gangashetty, Prakash ; Hamidou, Falalou ; Sanogo, Moussa D. ; Zwaenepoel, Arthur ; Wallace, Jason ; Van de Peer, Yves ; Bennetzen, Jeffrey L. ; Van Deynze, Allen ( Oxford University Press , 2021-03 ) Background: Digitaria exilis, white fonio, is a minor but vital crop of West Africa that is valued for its resilience in hot, dry, and low-fertility environments and for the exceptional quality of its grain for human ...
Genetic containment in vegetatively propagated forest trees : CRISPR disruption of LEAFY function in Eucalyptus gives sterile indeterminate inflorescences and normal juvenile development  Elorriaga, Estefania ; Klocko, Amy L. ; Ma, Cathleen ; Du Plessis, Marc ; An, Xinmin ; Myburg, Alexander Andrew ; Strauss, Steven H. ( Wiley Open Access , 2021-09 ) Eucalyptus is among the most widely planted taxa of forest trees worldwide. However, its spread as an exotic or genetically engineered form can create ecological and social problems. To mitigate gene flow via pollen and ...
The history and distribution of nodulating Paraburkholderia, a potential inoculum for Fynbos forage species  Beukes, Chrizelle Winsie ; Venter, S.N. (Stephanus Nicolaas) ; Steenkamp, Emma Theodora ( Wiley , 2021-03 ) Legumes in the Fynbos vegetation of the Western Cape of South Africa have emerged as candidates for domestication, particularly for their adaptation to acidic and infertile soils. However, South African rhizobia have ...
Pathogen infection influences a distinct microbial community composition in sorghum RILs  Masenya, K. ; Thompson, G.D. ; Tekere, M. ; Makhalanyane, Thulani P. ; Pierneef, R.E. ; Rees, D.J.G. ( Springer , 2021-06 ) AIMS: The rhizosphere microbiome substantially affects plant health, yet comparatively little is known regarding the foliar community dynamics. Here, we examine the relationship between the microbiota and their response to ...
New and interesting fungi. 4  Crous, Pedro W. ; Hernandez-Restrepo, H. ; Schumacher, R.K. ; Cowan, Don A. ; Maggs-Kolling, G. ; Marais, E. ; Wingfield, Michael J. ; Yilmaz, Neriman ; Adan, O.C.G. ; Akulov, A. ; Alvarez Duarte, E. ; Berraf-Tebbal, A. ; Bulgakov, T.S. ; Carnegie, A.J. ; De Beer, Z. Wilhelm ; Decock, C. ; Dijksterhuis, J. ; Duong, Tuan A. ; Eichmeier, A. ; Hien, L.T. ; Houbraken, J.A.M.P. ; Khanh, T.N. ; Liem, N.V. ; Lombard, L. ; Lutzoni, F.M. ; Miadlikowska, J.M. ; Nel, Wilma Janine ; Pascoe, I.G. ; Roets, F. ; Roux, Jolanda ; Samson, R.A. ; Shen, M. ; Spetik, M. ; Thangavel, R. ; Thanh, H.M. ; Thao, L.D. ; Van Nieuwenhuijzen, E.J. ; Zhang, J.Q. ; Zhang, Y. ; Zhao, L.L. ; Groenewald, Johannes Zacharias ( Westerdijk Fungal Biodiversity Institute , 2021-04-28 ) An order, family and genus are validated, seven new genera, 35 new species, two new combinations, two epitypes, two lectotypes, and 17 interesting new host and / or geographical records are introduced in this study. Validated ...
Pseudocercospora and allied genera associated with leaf spots of banana (Musa spp.)  Crous, Pedro W. ; Carlier, J. ; Roussel, V. ; Groenewald, Johannes Zacharias ( Westerdijk Fungal Biodiversity Institute , 2021-10-30 ) The Sigatoka leaf spot complex on Musa spp. includes three major pathogens: Pseudocercospora, namely P. musae (Sigatoka leaf spot or yellow Sigatoka), P. eumusae (eumusae leaf spot disease), and P. fijiensis (black ...
Spectrum of MYO7A mutations in an indigenous South African population further elucidates the nonsyndromic autosomal recessive phenotype of DFNB2 to include both homozygous and compound heterozygous mutations  Kabahuma, Rosemary Ida ; Schubert, Wolf-Dieter ; Labuschagne, Christiaan ; Yan, Denise ; Blanton, Susan Halloran ; Pepper, Michael Sean ; Liu, Xue Zhong ( MDPI , 2021-02-15 ) MYO7A gene encodes unconventional myosin VIIA, which, when mutated, causes a phenotypic spectrum ranging from recessive hearing loss DFNB2 to deaf-blindness, Usher Type 1B (USH1B). MYO7A mutations are reported in nine DFNB2 ...
Novel two-component system-like elements reveal functional domains associated with restriction-modification systems and paraMORC ATPases in bacteria  Bellieny-Rabelo, Daniel ; Pretorius, Willem J.S. ; Moleleki, Lucy Novungayo ( Oxford University Press , 2021-03 ) Two-component systems (TCS) are important types of machinery allowing for efficient signal recognition and transmission in bacterial cells. The majority of TCSs utilized by bacteria is composed of a sensor histidine kinase ...
Search UPSpace
All of upspace.
Communities & Collections
This Collection
Upspace workspace.
Wingfield, Michael J. (207)
Cowan, Don A. (139)
Wingfield, Brenda D. (131)
Van de Peer, Yves (115)
Slippers, Bernard (89)
Myburg, Alexander Andrew (62)
Steenkamp, Emma Theodora (59)
De Beer, Z. Wilhelm (42)
Crous, Pedro W. (40)
Makhalanyane, Thulani P. (38)
... View More
South Africa (SA) (43)
Eucalyptus (28)
Taxonomy (28)
Population genetics (25)
Evolution (22)
Phylogeny (22)
Genomics (18)
New taxa (18)
Genetic diversity (17)
Microsatellites (17)
Date Issued
2020 - 2022 (294)
2010 - 2019 (664)
2000 - 2009 (40)
1998 - 1999 (3)
Has File(s)
Thank you for visiting nature.com. You are using a browser version with limited support for CSS. To obtain the best experience, we recommend you use a more up to date browser (or turn off compatibility mode in Internet Explorer). In the meantime, to ensure continued support, we are displaying the site without styles and JavaScript.
View all journals
Explore content
Research articles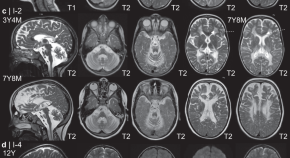 Expanded phenotype of AARS1 -related white matter disease
Marisa I. Mendes
Ralf A. Husain
A qualitative investigation of biomedical informatics interoperability standards for genetic test reporting: benefits, challenges, and motivations from the testing laboratory's perspective
Aly Khalifa
Clinton C. Mason
Stanley M. Huff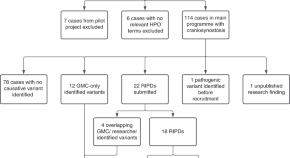 Evaluating the performance of a clinical genome sequencing program for diagnosis of rare genetic disease, seen through the lens of craniosynostosis
Zerin Hyder
Eduardo Calpena
Andrew O. M. Wilkie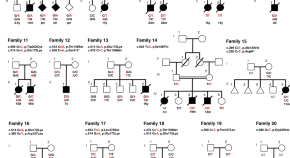 PPA2-associated sudden cardiac death: extending the clinical and allelic spectrum in 20 new families
Anne Guimier
Melanie T. Achleitner
Kit Doudney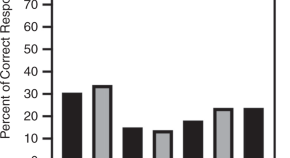 The persistent lack of knowledge and misunderstanding of the Genetic Information Nondiscrimination Act (GINA) more than a decade after passage
Andrea Lenartz
Aaron M. Scherer
Anya E. R. Prince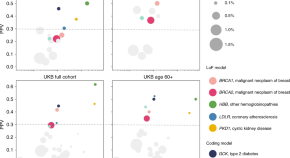 Positive predictive value highlights four novel candidates for actionable genetic screening from analysis of 220,000 clinicogenomic records
Kelly M. Schiabor Barrett
Alexandre Bolze
Elizabeth T. Cirulli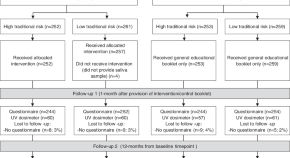 Impact of personal genomic risk information on melanoma prevention behaviors and psychological outcomes: a randomized controlled trial
Amelia K. Smit
Martin Allen
Anne E. Cust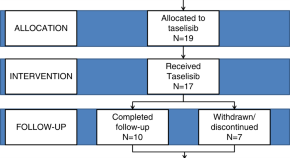 Safety and efficacy of low-dose PI3K inhibitor taselisib in adult patients with CLOVES and Klippel–Trenaunay syndrome (KTS): the TOTEM trial, a phase 1/2 multicenter, open-label, single-arm study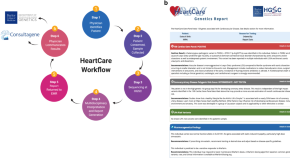 Genetic testing in ambulatory cardiology clinics reveals high rate of findings with clinical management implications
David R. Murdock
Eric Venner
Richard A. Gibbs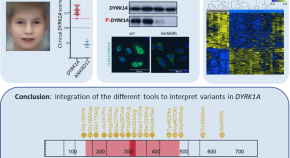 Integrative approach to interpret DYRK1A variants, leading to a frequent neurodevelopmental disorder
Jérémie Courraud
Eric Chater-Diehl
Amélie Piton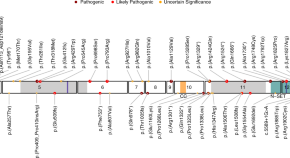 Delineating the molecular and phenotypic spectrum of the SETD1B -related syndrome
Marjolein J. A. Weerts
Kristina Lanko
Tahsin Stefan Barakat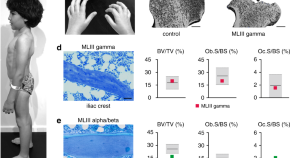 Pathogenic variants in GNPTAB and GNPTG encoding distinct subunits of GlcNAc-1-phosphotransferase differentially impact bone resorption in patients with mucolipidosis type II and III
Giorgia Di Lorenzo
Lena M. Westermann
Sandra Pohl
Breast cancer polygenic risk scores: a 12-month prospective study of patient reported outcomes and risk management behavior
Tatiane Yanes
Bettina Meiser
Paul A. James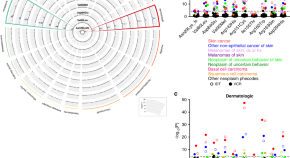 Large scale clinical exome sequencing uncovers the scope and severity of skin disorders associated with MC1R genetic variants
Bryn S. Moore
Jonathan Z. Luo
Tooraj Mirshahi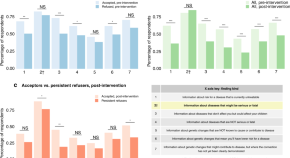 Exploring the motivations of research participants who chose not to learn medically actionable secondary genetic findings about themselves
Will Schupmann
Skye A. Miner
Benjamin E. Berkman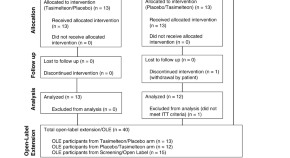 Tasimelteon safely and effectively improves sleep in Smith–Magenis syndrome: a double-blind randomized trial followed by an open-label extension
Christos M. Polymeropoulos
Justin Brooks
Mihael H. Polymeropoulos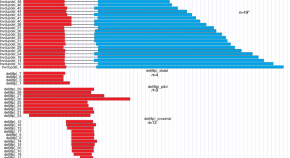 Clinical and genomic characterization of 8p cytogenomic disorders
Volkan Okur
Wendy K. Chung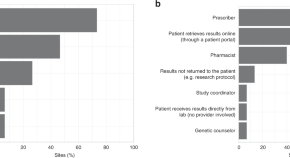 Multisite investigation of strategies for the clinical implementation of pre-emptive pharmacogenetic testing
Julio D. Duarte
Rachel Dalton
Larisa H. Cavallari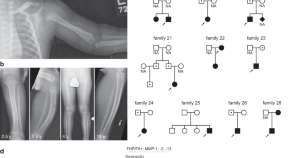 Caffey disease is associated with distinct arginine to cysteine substitutions in the proα1(I) chain of type I procollagen
Tibbe Dhooge
Delfien Syx
Fransiska Malfait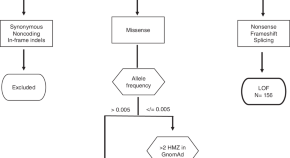 Germline ATM variants predispose to melanoma: a joint analysis across the GenoMEL and MelaNostrum consortia
Quick links
Explore articles by subject
Guide to authors
Editorial policies

Published Research Articles
Progeny has been used worldwide in a variety of genetic research studies because of its exceptional ability to flexibly manage pedigrees, phenotypes, genotypes and specimen data. Below are just a few recent examples. View guidelines on citing Progeny for your research.
Building a cancer genetics and prevention program - GI & Hepatology News, January 2017
Performance of Lynch syndrome predictive models in quantifying the likelihood of germline mutations in patients with abnormal MLH1 immunoexpression - Familial Cancer, January 2017
Nationwide experience of catecholaminergic polymorphic ventricular tachycardia caused by RyR2 mutations - Heart, May 2017
First clinical and genetic description of a family diagnosed with late-onset Pompe disease from Costa Rica - Neuromuscular Disorders, June 2017
Building a Cancer Genetics and Prevention Program - Clinical Gastroenterology and Hepatology, June 2016
Paroxysmal Dyskinesia in Norwich Terrier Dogs - Movement Disorders, May 2016
The Genetic Relationship between Anadromous and Resident Oncorhynchus mykiss at a Putative Barrier with Implications for Habitat Improvement - Transactions of the American Fisheries Society, March 2016
Genetic anticipation in BRCA1/BRCA2 families after controlling for ascertainment bias and cohort effect - Cancer, March 2016
A computer-assisted method for pathogenicity assessment and genetic reporting of variants stored in the Australian Inherited Retinal Disease Register - Australasian Physical and Engineering Sciences in Medicine, January 2016
Incidence and predictors of early adulthood pre-diabetes/type 2 diabetes, among Iranian adolescents: the Tehran Lipid and Glucose Study - Pediatric Diabetes, January 2016
Genome-wide linkage analyses of non-Hispanic white families identify novel loci for familial late-onset Alzheimer's disease - ScienceDirect, January 2016
Childhood-Onset Essential Hypertension and the Family Structure - The Journal of Clinical Hypertension, October 2015
Clinical utility of a next generation sequencing panel assay for Marfan and Marfan-like syndromes featuring aortopathy - American Journal of Medical Genetics, May 2015
Establishing a clinic-based pancreatic cancer and periampullary tumour research registry in Quebec - Current Oncology, April 2015
Outcomes of a Pilot Intervention Study for Young Adults at Risk for Cardiovascular Disease Based on Their Family History - Journal of Cardiovascular Nursing, April 2015
Recurrent Pregnancy Loss - Is It Advanced Age or Advanced Maternal Mother's Age of Young Women a Major Contributing Factor - IOSR Journal of Dental and Medical Sciences, April 2015
Clinical characterization and mutation spectrum in Caribbean Hispanic families with Lynch syndrome - Familial Cancer, March 2015
Rare Variants in RTEL1 Are Associated with Familial Interstitial Pneumonia - Respiratory and Critical Care Medicine, March 2015
Novel FRMD7 Mutations and Genomic Rearrangement Expand the Molecular Pathogenesis of X-Linked Idiopathic Infantile Nystagmus - IVOS (Investigative Ophthalmology and Visual Science), March 2015
Mutation in the novel nuclear-encoded mitochondrial protein CHCHD10 in a family with autosomal dominant mitochondrial myopathy - Neurogenetics, January 2015
Metabolic heritability at birth: implications for chronic disease research - Human Genetics, August 2014
Genetic Polymorphisms and Sepsis in Premature Neonates - Plos One, July 2014
Changing clinical patterns and increasing prevalence in CADASIL - Acta Neurologica Scandinavica, May 2014
Family Members of Patients with Abdominal Aortic Aneurysms Are at Increased Risk for Aneurysms: Analysis of 618 Probands and Their Families from the Liège AAA Family Study - Annals of Vascular Surgery, May 2014.
Reproductive Fitness and Genetic Transmission of Tetralogy of Fallot in the Molecular Age - Circulation: Cardiovascular Genetics, February, 2014.
Prevalence and Type of BRCA Mutations in Hispanics Undergoing Genetic Cancer Risk Assessment in the Southwestern United States: A Report From the Clinical Cancer Genetics Community Research Network - Journal of Clinical Oncology, January 2013.
Genetic associations with neonatal thyroid-stimulating hormone levels - Pediatric Research, February 2013
Iranian Breast Cancer Bio-Bank: the activity and challenging issues - Cell and Tissue Banking, March 2013.
Return of Genetic Results in the Familial Dilated Cardiomyopathy Research Project - Journal of Genetic Counseling, April 2013.
A molecular analysis and clinical follow up: a strategy for hereditary cancer preventio n - The FASEB Journal, April 2013
Re-Engineering a Small Oncology Practice for Quality Using the ASCO Quality Oncology Practice Initiative - Journal of Oncology Practice, May 2013.
Genetic associations of relaxin: preterm birth and premature rupture of fetal membranes - American Journal of Obstetrics & Gynecology, May 2013
A proposed method to predict preterm birth using clinical data, standard maternal serum screening, and cholesterol - American Journal of Obstetrics & Gynecology, June 2013
A validation of parentage-based tagging using hatchery steelhead in the Snake River basin - Canadian Journal of Fisheries and Aquatic Sciences, July 2013.
Autosomal-dominant nystagmus, foveal hypoplasia and presenile cataract associated with a novel PAX6 mutation - European Journal of Human Genetics, August 2013.
A platform for discovery: The University of Pennsylvania Integrated Neurodegenerative Disease Biobank - Alzheimer's & Dementia, August 2013.
Dense-map genome scan for dyslexia supports loci at 4q13, 16p12, 17q22; suggests novel locus at 7q36 - Genes, Brains and Behavior, December 2012.
The heritability of metabolic profiles in newborn twins - Heredity - November, 2012
Protective Locus Against Renal Scarring on Chromosome 11 in Affected Sib Pairs with Familial Vesicoureteral Reflux Identified by Single Nucleotide Polymorphism Linkage Analysis - Journal of Urology, October 2012
Polymorphisms in the fetal progesterone receptor and a calcium-activated potassium channel isoform are associated with preterm birth in an Argentinian population - Journal of Perinatology - September 2012
Return of Genetic Results in the Familial Dilated Cardiomyopathy Research Project - Journal of Genetic Counseling, August 2012
Rule-based induction method for haplotype comparison and identification of candidate disease loci - Genome Medicine, April 2012
Genome-wide association study in RPGRIP1 −/− dogs identifies a modifier locus that determines the onset of retinal degeneration - Mammalian Genome, February 2012.
Genetic polymorphisms in carnitine palmitoyltransferase 1A gene are associated with variation in body composition and fasting lipid traits in Yup'ik Eskimos - Journal of Lipid Research - January 2012
Low disease prevalence and inappropriate implantable cardioverter defibrillator shock rate in Brugada syndrome: a nationwide study - Europace, January 2012
Comprehensive sequence analysis of nine Usher syndrome genes in the UK National Collaborative Usher Study - Journal of Medical Genetics, January 2012
Genome gender diversity in affected sib-pairs with familial vesico-ureteric reflux identified by single nucleotide polymorphism linkage analysis - BJU International, October 2011.
Replication of a Genome-Wide Association Study of Birth Weight in Preterm Neonates - Journal of Pediatrics, July 2011.
Building an Integrated Neurodegenerative Disease Database at an Academic Health Center - Alzheimers & Dementia, July 2011.
Vitamin D Receptor (VDR) and Group-Specific Component (GC, Vitamin D–Binding Protein) Polymorphisms in Myopia - Investigative Ophthalmology and Visual Science, May 2011.
Implications of a warming eastern Bering Sea for Bristol Bay sockeye salmon - ICES Journal of Marine Science - April 2011.
An empirical comparison of SNPs and microsatellites for parentage and kinship assignment in a wild sockeye salmon (Oncorhynchus nerka) population - Molecular Ecology Resources, March 2011.
Single-Nucleotide Polymorphisms in the KCNN3 Gene Associate With Preterm Birth - Reproductive Sciences, March 2011.
Genetic Studies in the Nigerian Population Implicate a MSX1 Mutation in Complex Oral Facial Clefting Disorders - The Cleft Palate- Craniofacial Journal, February 2011.
Genome-wide analysis of genetic susceptibility to language impairment in an isolated Chilean population - European Journal of Human Genetics, January 2011.
Ingredients for Success: A Familial Cancer Clinic in an Oncology Practice Setting - Journal of Oncology Practice, January 2011.
Extending Comprehensive Cancer Center Expertise in Clinical Cancer Genetics and Genomics to Diverse Communities: The Power of Partnership - Journal of the National Comprehensive Cancer Network, June 2010.
Rare Variant Mutations in Pregnancy-Associated or Peripartum Cardiomyopathy - Circulation, American Heart Association - May 2010.
Role of Polymorphic Variants as Genetic Modulators of Infection in Neonatal Sepsis - Pediatric Research, May 2010.
Identification of a Gene for Renal-Hepatic-Pancreatic Dysplasia by Microarray-Based Homozygosity Mapping - Journal of Molecular Diagnostics, 2010.
The variable phenotype of the p.A16V mutation of cationic trypsinogen (PRSS1) in pancreatitis families - GUT, International Journal of Gastroenterology and Hepatology, March 2010.
Genome-wide linkage analysis of quantitative biomarker traits of osteoarthritis in a large, multigenerational extended family - Arthritis and Rheumatism, March 2010.
TP53 PIN3 and MDM2 SNP309 polymorphisms as genetic modifiers in the Li–Fraumeni syndrome: impact on age at first diagnosis - Journal of Medical Genetics, November 2009
Narcolepsy is strongly associated with the T-cell receptor alpha locus - Nature Genetics, May 2009.
Determination of Genetic Predisposition to Patent Ductus Arteriosus in Preterm Infants - Pediatrics, April 2009.
Prediction of Lynch Syndrome in Consecutive Patients With Colorectal Cancer - Journal of the National Cancer Institute, February 2009.
A genome scan in affected sib-pairs with familial vesicoureteral reflux identifies a locus on chromosome 5Sib-pair analysis in familiar VUR - European Journal of Human Genetics, February 2009
Genome-wide Linkage Analysis with Clustered SNP Markers - Journal of Biomolecular Screening, 2009.
Genetic variants of the HLA-A , HLA-B and AIF1 loci show independent associations with type 1 diabetes in Norwegian families - Genes and Immunity, November 2008.
Genomic screening identifies novel linkages and provides further evidence for a role of MYH9 in nonsyndromic cleft lip and palate - European Journal of Human Genetics, August 2008.
Bifida Research Resource: Study design and participant characteristics - Birth Defects Research Part A: Clinical and Molecular Teratology, June 2008.
TARDBP mutations in amyotrophic lateral sclerosis with TDP-43 neuropathology: a genetic and histopathological analysis - The Lancet Neurology, May 2008.
TINF2 , a Component of the Shelterin Telomere Protection Complex, Is Mutated in Dyskeratosis Congenita - American Journal of Human Genetics, February 2008.
Branchio-oto-renal syndrome (BOR): novel mutations in the EYA1 gene, and a review of the mutational genetics of BOR - Human Mutation, January 2008.
Ocular melanosis in the Cairn Terrier: clinical description and investigation of mode of inheritance - Veterinary Ophthalmology, November 2007.
Cancer Risk among the Relatives of Patients with Pancreatic Ductal Adenocarcinoma - Pancreatology, October 2007.
CRISPLD2: a novel NSCLP candidate gene - Human Molecular Genetics, September 2007.
Apoptotic Gene Analysis in Idiopathic Talipes Equinovarus (Clubfoot) - Clinical Orthopaedics & Related Research, September, 2007.
DNA Identification of "Earthquake McGoon" 50 Years Postmortem - Journal of Forensic Sciences, September, 2007
Mutations in the UBIAD1 Gene, Encoding a Potential Prenyltransferase, Are Causal for Schnyder Crystalline Corneal Dystrophy - PLoS ONE, August 2007.
Genomewide Suggestive Linkage of Opioid Dependence to Chromosome 14q - Human Molecular Genetics, April 2007.
Genome-Wide Linkage Scan of Schizophrenia: a Cross-Isolates Study - Genomics, February 2007.
Validation of a Self-Administered, Computerized Tool for Collecting and Displaying the Family History of Cancer - Journal of Clinical Oncology, December 2006.
Genetic-Epidemiology Study in Ethnically and Demographically Diverse Isolates of Daghestan (Northern Caucasus, Russia) - Croatian Medical Journal, August 2006
Analysis of cancer risk and BRCA1 and BRCA2 mutation prevalence in the kConFab familial breast cancer resource - Breast Cancer Research, February 2006.
A novel autosomal dominant restless legs syndrome locus maps to chromosome 20p13 - Neurology, 2006.
Letting the family know: balancing ethics and effectiveness when notifying relatives about genetic testing for a familial disorder - Journal of Medical Genetics, December, 2005.
Linkage of a Pedigree Drawing Program and Database to a Program for Determining BRCA Mutation Carrier Probability - Familial Cancer, November 2005.
SISE matters: the Sum of Information on Seventy-yr-old Equivalents measures pedigree information content when assessing the risk of HNPCC in a family - Familial Cancer, June 2005.
SNPLINK: multipoint linkage analysis of densely distributed SNP data incorporating automated linkage disequilibrium removal - Bioinformatics, April 2005.
Genomewide linkage searches for Mendelian disease loci can be efficiently conducted using high-density SNP genotyping arrays - Nucleic Acids Research, November 2004.
Co-segregation of the PROS1 locus and protein S deficiency in families having no detectable mutations in PROS1 - Journal of Thrombosis and Haemostasis , November 2004.
Heritability and Segregation Analysis of Deafness in U.S. Dalmatians - Genetics, March 2004.
Different Expressivity of BRCA1 and BRCA2 : Analysis of 179 Italian Pedigrees with Identified Mutation - Breast Cancer Research and Treatment, March 2003.
Demographic and phenotypic features of 70 families segregating Barrett's oesophagus and oesophageal adenocarcinoma - Journal of Medical Genetics, 2003.
Autosomal Dominant Progressive Nephropathy with Deafness: Linkage to a New Locus on Chromosome 11q24 - Journal of American Society of Nephrology, 2003.
Altered focal adhesion regulation correlates with cardiomyopathy in mice expressing constitutively active rac1 - Journal of Clinical Investigation, April 2000.
Citing Progeny in Research Articles
The following methods of citation may be used when citing Progeny in any academic or scholarly research publication.
Pedigree Citation Pedigrees were constructed and drawn using (Progeny Clinical Version N /Progeny Lab Version N ) (Progeny Genetics LLC, Aliso Viejo, CA, www.progenygenetics.com ).
Family Data Citation Family data and pedigree information was stored and manipulated using the genetic data management system (Progeny Clinical Version N /Progeny Lab Version N ) from Progeny Genetics (Progeny Genetics LLC, Aliso Viejo, CA, www.progenygenetics.com ).
Family History Questionnaire Family history data and pedigrees were gathered and managed using the online family history questionnaire (Progeny FHQ) from Progeny Genetics (Progeny Genetics LLC, Aliso Viejo, CA, www.progenygenetics.com ).
LINKAGE Analysis Family data, pedigree information, genetic marker and genotype data was stored, manipulated and error-checked using the genetic data management system (Progeny Clinical Version N /Progeny Lab Version N ) from Progeny Genetics (Progeny Genetics LLC, Aliso Viejo, CA, www.progenygenetics.com ) prior to export to ( Enter LINKAGE software ).
Association Analysis Individual data, genetic marker and genotype data was stored, manipulated and error-checked using the genetic data management system (Progeny Clinical Version N /Progeny Lab Version N ) from Progeny Genetics (Progeny Genetics LLC, Aliso Viejo, CA, www.progenygenetics.com ) prior to export to ( Enter ASSOCIATION software ).
Family Based Association (for haplotype display) Pedigree and individual information was combined with marker and genotype data using the genetic data management system (Progeny Clinical Version N /Progeny Lab Version N ) from Progeny Genetics (Progeny Genetics LLC, Aliso Viejo, CA, www.progenygenetics.com ) to display the haplotypes on the pedigree.
Sample Tracking Samples were tracked and managed using Progeny LIMS Version N (Progeny Genetics LLC, Aliso Viejo, CA, www.progenygenetics.com ).
About Progeny
Clients and Uses
Conferences
Published Articles
Search Menu
Advance Articles
Perspectives
Knowledgebase and Database Resources
Nobel Laureates Collection
Neurogenetics
Fungal Genetics and Genomics
Multiparental Populations
Genomic Prediction
Plant Genetics and Genomics
Author Guidelines
Submission Site
Open Access Options
Full Data Policy
Self-Archiving Policy
About Genetics
About Genetics Society of America
Editorial Board
Early Career Reviewers
Guidelines for Reviewers
Advertising & Corporate Services
Journals on Oxford Academic
Books on Oxford Academic
Article Contents
Publication trends for nih-designated model organisms, comparing model and nonmodel organism research, behind the trends, acknowledgments, literature cited.
Publication Trends in Model Organism Research
Article contents
Figures & tables
Supplementary Data
Michael R Dietrich and others , Publication Trends in Model Organism Research, Genetics , Volume 198, Issue 3, 1 November 2014, Pages 787–794, https://doi.org/10.1534/genetics.114.169714
Permissions Icon Permissions
In 1990, the National Institutes of Health (NIH) gave some organisms special status as designated model organisms. This article documents publication trends for these NIH-designated model organisms over the past 40 years. We find that being designated a model organism by the NIH does not guarantee an increasing publication trend. An analysis of model and nonmodel organisms included in GENETICS since 1960 does reveal a sharp decline in the number of publications using nonmodel organisms yet no decline in the overall species diversity. We suggest that organisms with successful publication records tend to share critical characteristics, such as being well developed as standardized, experimental systems and being used by well-organized communities with good networks of exchange and methods of communication.
BY the end of the 20th century, "model organisms" were one of the centerpieces of biomedical research. Or so goes the usual narrative ( Davis 2004 ). The historical origins of the term model organism are difficult to trace, but it is clear that the concept of a model organism took a firm hold in the 1960s and 1970s in part due to the rise of the techniques of molecular biology. The development of experimental systems around organisms, such as Drosophila , mice, and maize, has an even longer history in genetic research ( Kohler 1994 ; Rader 2004 ), and it is defensible to claim that the concepts associated with model organisms long predate the actual use of the terminology. Contemporary model organisms tend to be species (or, more precisely, strains of these species) that are relatively simple and hence experimentally tractable. They were developed as resource materials in order to study particular biological phenomena exhaustively or in great detail, usually including genetic and developmental processes. Although in many cases the organism under study was of interest in its own right to those who did research with it, the underlying expectations were that discoveries made in these organisms would be useful or in some sense applicable for understanding other organisms, including humans, or even fundamental mechanisms shared by many or all living entities. (For an overview of this history and of the concept of a model organism, see Ankeny and Leonelli 2011 , as well as earlier commentaries in Gest 1995 ; Ankeny 2001a .)
Some model organisms were selected because a certain subsystem or process was particularly accessible in the given species, such as the development of the nervous system in the nematode Caenorhabditis elegans ( de Chadarevian 1998 ; Ankeny 2000 , 2001b ); others because techniques and information were already available from previous research work, for example, Drosophila melanogaster ( Kohler 1994 ; Weber 2007 ), various mouse and rat strains ( Rader 2004 ; Logan 2002 , 2005 ; Leonelli et al. 2014 ); and still others such as zebrafish were chosen explicitly to be developed in detail although they had not previously been extensively studied ( Grunwald and Eisen 2002 ). The criteria usually cited as justifying the use of some species as a model organism include a rapid life cycle that permits the growth of large populations in short periods of time and increases the likelihood of spontaneous genetic mutations, relatively simple reproductive cycles and genomes, and relatively small body sizes and physical robustness under laboratory conditions, such that large, standardized populations can be bred and maintained. A wide range of organisms were utilized to investigate fundamental biological processes during the 20th century, but it was not until the planning and implementation of the genome mapping and sequencing projects of the 1990s that a canonical set of model organisms was named by the National Institutes of Health (NIH)for biomedical research ( NIH 1999 ).
The designation of a relatively limited set of organisms as model organisms by the NIH has proven controversial in some quarters. For instance, critics argue that many of these model organisms were chosen without attention to phylogenetic similarities and based on assumptions of conservation of various processes that were not warranted given the available evidence. They question the built-in assumptions of universality (or near universality), which they claim led to a lack of focus on variation and relatively little comparative work, as well as limitations on the study of development in it own right as well as in the context of evolution ( e.g. , Bolker 1995 , 2012 ; Gest 1995 ; Jenner and Wills 2007 ; Gilbert 2009 ; Sedivy 2009 ; Sommer 2009 ; for a historical perspective, see Laubichler and Geison 2001 ). Further, the very processes that contribute to the standardization of model organisms within the laboratory, in fact, may render them insensitive to environmental variation and hence atypical in a problematic sense. Therefore, these skeptics censure research centered on model organisms for placing undue emphasis on molecular-level processes and paying inadequate attention to higher-level environmental and other epigenetic factors. In addition, disputes have occurred between the communities who work on particular model organisms as to what constitutes success or effectiveness in model organism research. Members of the wider biological community, particularly those who do not work on one of the NIH-designated model organisms, have complained about the "swamping out" of basic biological research due to the funneling of grant monies into research on these organisms ( cf . Davies 2007 , whose analysis shows no dominance of particular organisms within certain publications in developmental biology), while advocates of model organism approaches ( e.g. , Ledford 2010 ) note that continued funding is necessary to achieve the long-term goals inherent in this type of research.
Against the backdrop of this history, we set out to analyze publication trends in biological research using the organisms included on the NIH canonical list of model organisms as compared to other organisms. We focus on publications because these data are publicly accessible and fairly straightforward to analyze, once the onerous task of gathering the data is completed. Our goal was to elicit broad, general trends of publication, to map these trends onto more general historical trends in the lives of these model organisms. Such an investigation is useful for several reasons. First, it provides concrete data regarding the growth of model organism research over the past century. Second, it permits the identification of points in time when organisms become more or less successful, at least in terms of the quantity of literature published, arguably an important measure of success of a research community. Finally, it allows us to begin to assess the impacts of the NIH endorsement of particular organisms as model organisms.
We initially extracted publication information from publicly available databases that have been developed within each organism-based community, as we thought it reasonable to assume that what was included in these databases reflected what the community considered to be "its" research. Within these databases, we excluded a range of publications that we concluded did not fit the conventional definition of research, including abstracts, dissertations, personal communication, supplemental material, letters, poems, book reviews, and sequence accessions. We are well aware that publishing norms may differ from community to community, and it was impossible to control for differential community norms in terms of the types of data published, the frequency with which investigators published, the quantity of data published ( e.g. , all articles regardless of length and content were counted as the same), data held back or only published electronically, and so on. However, it quickly became apparent that different databases used different procedures for collecting publication data and that a variety of types of publications were included. C. Robertson McClung published a publication chart that one of us (M.R.D.) prepared for Drosophila , Arabidopsis , maize, and rice using the research articles collected in databases for each organism: Drosophila , FlyBase, http://www.flybase.org ; Arabidopsis , The Arabidopsis Information Resource, http://www.arabidopsis.org/index.jsp ; maize, Maize Genetics and Genomics Database, http://www.maizegdp.org/ ; rice, Oryzabase, http://www.shigen.nig.ac.jp/rice/oryzabase/top/top.jsp ( McClung 2008a , b ). However, MaizeGDB and the Maize Genetics Executive Committee (2008) responded that the data on maize underestimated maize publications because they had stopped curating publications in 2003. The rice data were also reported to be an underestimate. McClung withdrew both maize and rice from the figure in the online ASPB News ( MaizeGDB and the Maize Genetics Executive Committee 2008 ).
Moreover, curatorial standards for references in these databases are not standardized and so comparisons across these databases must be treated with caution. The Biocurator Discussion Wiki (2014) had been urging journal editors to ask for organism data to help standardize reporting of organism use. Thus, to compare trends across organisms using the same standards for reference curation, we searched titles in Web of Science for each organism using the expanded science database. This title search returned fewer publications per year than those reported in the organism databases. Expanding the search within Web of Science to search by the topic category produces many more results, but the data contain a substantial jump in publication numbers in 1992 when Web of Science began to include abstracts. Searching by title circumvents this artifact of the database. So, while title searches underreport the actual number of publications using model organisms, they are the only way of obtaining a consistent result from the Web of Science database.
Data for our analysis of publication trends was extracted from ISI Web of Knowledge: Science Citation Index Expanded (SCI-EXPANDED) 1900–present using a title search. All searches were conducted on August 15, 2010 and August 1, 2014. Search terms were as follows: rat (rat or Rattus or Rattus rattus ), mouse (mouse or Mus musculus or M. musculus ), Drosophila ( Drosophila ), Arabidopsis ( Arabidopsis ), chicken (chicken or Gallus or Gallus gallus or G. gallus ), zebrafish (zebrafish or Danio rerio or D. rerio ), Saccharomyces cerevisiae ( Saccharomyces cerevisiae or S. cerevisiae ), Xenopus ( Xenopus ), Schizosaccharomyces pombe ( Schizosaccharomyces pombe or S. pombe ), Neurospora ( Neurospora or Neurospora crassa or N. crassa ), Daphnia ( Daphnia ), C. elegans ( Caenorhabditis elegans or C. elegans ), and Dictyostelium ( Dictyostelium discoideum or D. discoideum ).
Comparison of the publication trends over the past 30 years reveals that the mammalian NIH-designated model organisms (rat and mouse) have dominated biological research publications (see Figure 1 ). They begin to diverge from the other organisms in the 1940s; rat in particular begins to grow very rapidly in the 1950s and 1960s. As other model organisms have begun to be used in the past 20 years, the number of rat publications has declined, although it still has the highest publication rate. The data more generally reveal that there are greater numbers of research publications on those higher-level organisms that prima facie are more analogous to human beings, which is not surprising against the backdrop of a contemporaneous push toward more translational research.
General publication trends for NIH-designated model organisms, 1960–2010. (A) Numbers of publications per year by organism. (B) Numbers of publications per year without trends for rat and mouse.
Newer experimental organisms among those designated as NIH-model organism, such as Arabidopsis , zebrafish, and C. elegans , have shown dramatic increases in relatively short periods of time. The average rate of growth across all publications in the Science Citation Index Expanded database between 1997 and 2006 was 2.7% ( Larsen and Von Ins 2010 ). 1 During the same time period, organisms, such as Arabidopsis , zebrafish, and C. elegans , had publication growth rates of 160, 236, and 149%, respectively. Based on the timing of these increases in publication rates, it is clear that many of these have been more successful in terms of publications after being named as formal model organisms by NIH. In the case of Arabidopsis , this may be the result of an infusion of funding from the National Science Foundation (NSF), which has allowed the development of numerous resources essential to supporting model organism research, such as cyberinfrastructure and strain centers (see below for further discussion, and Leonelli 2007a , b ; Leonelli and Ankeny 2011 ; Leonelli and Ankeny 2012 ; Leonelli and Ankeny 2013 ).
However, becoming a designated model organism does not guarantee a rise in publications. Xenopus has been in a declining trend since the late 1990s; its average growth rate between 1997 and 2006 is −29%. S. pombe , Neuropora , Dictyostelium , and even S. cerevisiae have been either relatively constant or declining in terms of rates of publication since being designated model organisms by the NIH in its 1999 Non-Mammalian Model Organisms conference and report ( National Institutes of Health 1999 ). Merely designating something as a model organism is neither necessary nor sufficient for achieving high rates of publication, one of marks of success of such research.
While designation by the NIH as a model organism does not consistently guarantee the same level of publication success, it may still provide a bump relative to organisms not designated as models by the NIH. To assess the relative standing of model and nonmodel organisms, we compared publication trends in Genetics . With limited space and high standards, publication in Genetics was necessarily competitive. To borrow terminology from ecology, did the designation of certain organisms as NIH model organisms lead to the competitive exclusion of research on other organisms (at least in the pages of Genetics )?
To contrast publication trends, we tabulated the organisms used in articles published in the journal Genetics every 5 years from 1960 to 2010. Every journal article in the sampled issue was read to determine which organisms had been used. Each organism was listed on our spreadsheet, and a tally of uses per year was tabulated. Organisms were sorted according to whether they appeared on the NIH-designated model organism list, which includes Drosophila , mice, rat, chicken, S. cerevisiae , S. pombe , C. elegans , Daphnia , Xenopus , zebrafish, Neurospora , and slimemolds (see Figure 2 .).
Proportion of publications for NIH-designated model and other organisms in Genetics , 1960–2005.
Our analysis reveals that since around 1990 there has been a substantial and consistent difference in the proportion of articles using NIH-model and nonmodel organisms. Approximately 75% of the articles used NIH-designated model organisms, while ∼25% used other organisms. Looking back, however, it is clear that this was not always so. Throughout the 1960s and into the 1970s, the proportion of publications with those later designated by NIH as model organisms and those that were not was almost 50:50. This approximate balance begins to shift dramatically by 1975, when there are 38 more publications using what became NIH-designated model organisms and a decline in publications with other species of organisms. The increase in publications focused on NIH-designated model organisms occurred mainly as a result of a large increase in publications using yeast. The consistent divergence in the proportion of publications certainly speaks to the relative success of what became the NIH-designated model organisms, but the steady presence of other species of organisms does not support claims about the competitive exclusion of non-NIH-designated model organisms from publications in Genetics .
Even when non-NIH designated model organisms represented ∼25% of the publications in Genetics , they still had a higher species richness than model organism species (see Figure 3 ). There were more non-NIH designated model species included in the journal than there were NIH-designated model species. The rise of model species richness reflects the inclusion and rise of newly developed model organisms, such as Arabidopsis . Similarly, the diversity of non-NIH designated model organisms is consistently high. While some nonmodel species, such as maize and Escherichea coli , had relatively high number of publications per year in Genetics , most nonmodel organisms were represented in fewer than two or three publications per year. The resulting evenness of the distribution of organisms across species produced a high diversity index. The consistently lower diversity index for NIH-designated model organisms reflects the dominance of publications featuring Drosophila and S. cerevisiae (see Figure 4 ). The recent rise in the number of publications for C. elegans , zebrafish, and Arabidopsis resulted in the rise in the diversity index for model organisms since 1990. Overall, the number of species represented in the pages of Genetics has increased since 1990, after a period of decline during the 1970s and 1980s. The number of NIH-designated model species has generally increased since 1990, but most of the increase in species richness is the result of the inclusion of publications using non-NIH-designated model species. So, even as the proportion of articles utilizing organisms not designated as models by the NIH hovers ∼25%, the number of these species represented in those pages has increased. Part of the rise in species richness is the result of more articles being published per year in Genetics . When species richness is represented proportionally, non-NIH-designated model organisms represent 85% of the total species richness in 1960, but that number drops to 75% by 1965, moving between a low of 70% in 1980 and high of 80% in 2010. Overall, then, the 25% of the publications that include nonmodel organisms account for ∼75% of the species richness in Genetics . Nonmodel organisms have not been excluded, although their proportion has declined, and the number of species represented in its pages in 2010 exceeded that of 1960. Yet, the fact remains that NIH-designated model organisms occupy the vast majority of articles in Genetics .
Species richness and diversity in Genetics , 1960–2010. (A) Species richness measured every five years from 1960 to 2010 for NIH-designated model and nonmodel organisms. (B) Species diversity measured every 5 years from 1960 to 2010 for NIH-designated model and nonmodel organisms.
Number of publications for NIH-designated model organisms in Genetics , 1960–2010.
No simple set of causes is available to explain the complex factors and circumstances underlying trends noted during 50 years of research in biology, or even within that biological research that happened to be published in Genetics . We have shown that NIH designation, for instance, does not seem to have a consistent effect on publication rates, contrary to many claims by critics. This does not mean that it has had no effect, but simply that it did not have the same impact on every designated organism. In addition to NIH designation, a number of other factors may have informed the publication trends for different model organisms and certain non-NIH-designated model organisms, particularly those that have been more successful. These explanatory factors include funding levels within the United States and globally, from public agencies, private foundations, and industry; the relative standardization of the organism and other experimental factors; the degree of community organization including organism-specific societies, conferences, and training courses, the creation of stock centers, organism databases, and other networks of exchange and communication, in concert with the size of the community and its relative maturity; and having an available genome sequence or sequences. Our analysis has necessarily been limited, as we have focused on publication as a proxy for success. Tracing a detailed history of each of these factors is a task for future research, but we offer some brief examples to illustrate how these factors may have operated.
Gone are the days when Thomas Hunt Morgan could start a Drosophila lab with old milk bottles and a bunch of bananas ( Kohler 1994 ). Today funding is essential for biological research, and funding levels can have a considerable impact on research outputs for any given organism. The impact of funding on model organisms is most obvious in the case of Arabidopsis . Using the NSF's reported data, we compared funding levels per organism at 5-year intervals. In 1995, Arabidopsis research received $10.3 million in funding. By 2000, NSF funding for Arabidopsis rose to $67 million and by 2005, $87.1 million. Publications using Arabidopsis rose dramatically from 814 in 2000 to 3481 in 2010. No other organism showed such a sharp rise in publication numbers. Using funding data from the NIH Reporter database, we found a similar pattern for correlated funding and publication increases in zebrafish and C. elegans . NIH funding for zebrafish rose from $57.2 million in 2005 to $353.6 million in 2010, while publications in the same interval increased from 214 to 834. In C. elegans , NIH funding climbed from $93.7 million in 2005 to $264 million in 2010 with publications increased from 392 to 803 in the same period. Other funders also likely contributed, including non-U.S. sources, although our analysis documents that the NIH dominates funding of organismal research in the period examined. While it should not be surprising that funding is correlated with published results, funding levels are not the only factor influencing publication rates.
Model organism research also has depended critically on building infrastructure around each model organism, including both stock/strain centers and cyberinfrastructure, such as community databases for communication of results within and across communities of researchers. Many of the NIH-designated model organisms had received funding to support "community resources" such as stock centers ( e.g. , C. elegans and Arabidopsis ) and community databases such as FlyBase, The Arabidopsis Information Resource (TAIR), and WormBase ( Leonelli and Ankeny 2012 ). Organismal standardization was a vital aspect of these community-building resources by allowing materials and techniques to travel with some security. Standardization of organisms is a multifaceted process that creates and documents stable features of different strains (see Ankeny 2000 ). For organisms, such as Drosophila , which arose as an experimental system for genetic research, standardization included the documentation of mutants, special experimental lines, and techniques for everything from building growth chambers to mixing fly food ( Kohler 1994 ). For organisms used in developmental work, such as the chicken, documenting the normal stages of development was essential for clear communication among researchers (Hamburger and Hamilton 1951). Without cyberinfrastructure and communal access to standardized specimens, the exchange of information about model organisms and their use for comparative purposes would be impossible to realize on the appropriate scale, given the large-scale integrative goals of many contemporary biological research programs ( Leonelli and Ankeny 2012 ). Due to their capacities for bringing results, people, and specimens together, community databases and stock centers have come to play crucial roles in defining what counts as knowledge of organisms in the postgenomic era ( Rosenthal and Ashburner 2002 ). Those who participate actively in model organism communities are expected to contribute material to the stock centers, support the community databases by providing data and other information, and perhaps even assist in the curation of such databases, in exchange for being critically dependent on the specialized information and resources available through the database and the strain center (on these processes in Arabidopsis , see Leonelli 2007a , b ).
Training biologists to use and contribute to community resources is also a central feature of successful organismal communities. In the case of research on yeast ( S. cerevisiae ), the Cold Spring Harbor (CHS) courses played a pivotal role in popularizing the routine usage of yeast. The first yeast course began in 1970 and built off the tradition of phage genetics at Cold Spring Harbor ( Hall 1993 ). The summer yeast courses led to the Molecular Biology of Yeast Meetings, the first with 166 members in 1976. Attendance at the meetings was, from the start, well represented by major molecular biology labs and alumni of the phage and yeast courses, with an impressive doubling of attendance every year. The meetings adopted an egalitarian approach, replicating the model used in phage conferences in which abstract submission was open and all talks were limited to an allotted time ( Hall 1993 ). Both the course and the conference helped create a sense of community that helped establish yeast as a model organism in the 1990s.
A select group of model organisms were designated by the NIH as part of the push toward the Human Genome Project. Each of the initial NIH-designated model organisms was slated to have its genome sequenced. Each of the organisms selected in both phases of the NIH process had a history of research success and a developed community with shared resources that supported research. An available genome sequence was understood as a valued resource that made these organisms amenable to analysis with a growing body of tools and techniques. Indeed, within the Xenopus community, their 2009 white paper acknowledged the "substantial and continuing" investment by the NIH ("427 grants for a total cost of $127,583,776 for FY08 and FY09"), but noted that "Despite this investment in individuals' research, the Xenopus community lacks many resources that are considered entirely essential for other model systems, including a complete genome sequence, stock and training centers, and a comprehensive model organism database" ( Xenopus Community White Paper 2009 , their emphasis). The Xenopus community now enjoys these resources with its research and training center at the Marine Biological Laboratory at Woods Hole. However, for our purposes, what is significant about their 2009 statement is its identification of a combination of factors essential for success as a model organism system. According to them, publication success depends on funding, combined with informatics resources (genomic and otherwise), stock centers for the distribution of material, and training centers. To this list of requirements for success, we would add standardization of the organism and associated techniques, as well as community-based mechanisms that promote communication and create a sense of an organism-centered scientific community. In the end, publication success for any organism, model or otherwise, depends critically on the social and scientific organization of research as much as designation by the NIH as a canonical model organism, the biology of the particular organism, or even levels of funding.
We are grateful for the constructive commentary provided by C. Robertson McClung, James Collins, and participants in the Model Organism Workshop hosted by Jason Robert, as well as for advice on trends associated with Arabidopsis and general feedback from Sabina Leonelli.
Other databases had higher growth rates for the same period (up to 13.5%). See Larsen and von Ins (2010) for a detailed discussion.
Communicating editor: A. S. Wilkins
Ankeny R A , 2000   Fashioning descriptive models in biology: of worms and wiring diagrams.   Philos. Sci.   67 : S260 – S272 .
Google Scholar
Ankeny R A , 2001 a   Model organisms as models: understanding the 'lingua franca' of the Human Genome Project.   Philos. Sci.   68 : S251 – S261 .
Ankeny R A , 2001 b   The natural history of Caenorhabditis elegans research.   Nat. Rev. Genet.   2 : 474 – 479 .
Ankeny R A , Leonelli S , 2011   What's so special about model organisms?   Stud. Hist. Philos. Sci.   42 : 313 – 323 .
Biocurator Discussion Wiki, 2014 Available at: http://wiki.geneontology.org/index.php/BioCurator_Discussion_Topics . Accessed: June 18, 2014.
Bolker J , 1995   Model systems in developmental biology.   BioEssays   17 : 451– 455 .
Bolker J , 2012   Model organisms: there's more to life than rats and flies.   Nature   491 : 31 – 33 .
Davies J A , 2007   Developmental biologists' choice of subjects approximates to a power law, with no evidence for the existence of a special group of "model organisms."   BMC Dev. Biol.   7 : 40 .
Davis R H , 2004   The age of model organisms.   Nat. Rev. Genet.   5 : 69 – 76 .
de Chadarevian S , 1998   Of worms and programmes: Caenorhabiditis elegans and the study of development.   Stud Hist Phil Biol Biomed Sci   29 : 81 – 105 .
Gest H , 1995   Arabidopsis to zebrafish: a commentary on "Rosetta stone" model systems in the biological sciences.   Perspect. Biol. Med.   39 : 77 – 85 .
Gilbert, S., 2009 The adequacy of model systems for evo-devo: modeling the formation of organisms/modeling the formation of society, pp. 57–68, 155–169 in Mapping the future of biology, edited by A. Barberousse, M. Morange, and T. Pradeu. Springer, Dordrecht.
Grunwald D J , Eisen J S , 2002   Headwaters of the zebrafish: emergence of a new model vertebrate.   Nat. Rev. Genet.   3 : 717 – 723 .
Hall M N (Editor), 1993   The Early Days of Yeast Genetics . Cold Spring Harbor Press , Cold Spring Harbor, NY .
Google Preview
Hamburger, V., and Hamilton, H. L. 1951 A series of normal stages in the development of the chick embryo J. Morphol. 88(1): 49–92.
Jenner R A , Wills M A , 2007   The choice of model organisms in evo-devo.   Nat. Rev. Genet.   8 : 311 – 319 .
Kohler R , 1994   Lords of the Fly: Drosophila Genetics and the Experimental Life . Univ. of Chicago Press , Chicago .
Larsen P O , von Ins M , 2010   The rate of growth in scientific publications and the decline in coverage provided by Science Citation Index.   Scientometrics   84 : 575 – 603 .
Laubichler M D , Geison G , 2001   The varied lives of organisms: variation in the historiography of the biological sciences.   Stud. Hist. Philos. Biol. Biomed. Sci.   32 : 1 – 29 .
Ledford H , 2010   Plant biologists fear for cress project.   Nature   464 : 154 .
Leonelli S , 2007 a   What is in a model?, pp. 15 – 36 in Modeling Biology: Structures , Behaviours , Evolution , edited by Laubichler M , Muller G B . MIT Press , Cambridge, MA .
Leonelli S , 2007 b   Growing weed, producing knowledge: an epistemic history of Arabidopsis thaliana .   Hist. Philos. Life Sci.   29 : 55 – 87 .
Leonelli S , Ankeny R A , 2012  Re-thinking organisms: the impact of databases on model organism biology.   Studies in History and Philosophy of Biological and Biomedical Sciences   43 : 29 – 36 .
Leonelli S , Ankeny R A , 2013 What makes a model organism? Endeavour   37 : 209 – 12 .
Leonelli S , Ankeny R A , Nelson N C , Ramsden E , 2014  Making organisms model human behavior: situated models in North American alcohol research, 1950–onwards.   Sci. Context   27 : 485 – 509 .
Logan C , 2002   Before there were standards: the role of test animals in the production of scientific generality in physiology.   J. Hist. Biol.   35 : 329 – 363 .
Logan C , 2005   The legacy of Adolf Meyer's comparative approach: Worcester rats and the strange birth of the animal model.   Integr. Physiol. Behav. Sci.   40 : 169 – 181 .
MaizeGDB and the Maize Genetics Executive Committee, 2008  Letter to Rob McClung . ASPB News 35. http://newsletter.aspb.org/2008/septoct08.pdf .
McClung, R., 2008a  A model citizen . ASPB News 35. http://newsletter.aspb.org/2008/julaug08.pdf . Last accessed 2014.
McClung, R., 2008b  Turn! Turn! Turn! ASPB News 35. http://newsletter.aspb.org/2008/septoct08.pdf . Last accessed 2014.
National Institutes of Health, 1999 Non-mammalian models workshop. http://www.nih.gov/science/models/nmm/ . Last accessed June 18, 2014.
Rader, K., 2004  Making Mice: Standardizing Animals for American Biomedical Research , 1900–1955 . Princeton Univ. Press, Princeton.
Rosenthal N , Ashburner M , 2002   Taking stock of our models: the function and future of stock centres.   Nat. Rev. Genet.   3 : 711 – 717 .
Sedivy J M , 2009   How to learn new and interesting things from model systems based on 'exotic' biological species.   Proc. Natl. Acad. Sci. USA   106 : 19207 – 19208 .
Simpson E H , 1949   Measurement of diversity.   Nature   163 : 688 .
Sommer R J , 2009   The future of evo-devo: model systems and evolutionary theory.   Nature   10 : 416 – 422 .
Weber M , 2007   Redesigning the fruit fly: the molecularization of Drosophila , pp. 23 – 45 in Science without Laws: Model Systems , Cases , Exemplary Narratives , edited by Creager A N H , Lunbeck E , Wise M N . Duke University Press , Durham, NC .
Xenopus Community White Paper, 2009  http://www.xenbase.org/community/static/xenopuswhitepaper/2009/XWP_final.jsp . Last accessed June 18, 2014.
Email alerts
Companion article.
Citing articles via
Recommend to Your Librarian
Advertising and Corporate Services
Journals Career Network
Affiliations
Online ISSN 1943-2631
Copyright © 2023 Genetics Society of America
About Oxford Academic
Publish journals with us
University press partners
What we publish
New features
Open access
Institutional account management
Rights and permissions
Get help with access
Accessibility
Advertising
Media enquiries
Oxford University Press
Oxford Languages
University of Oxford
Oxford University Press is a department of the University of Oxford. It furthers the University's objective of excellence in research, scholarship, and education by publishing worldwide
Copyright © 2023 Oxford University Press
Cookie settings
Cookie policy
Privacy policy
Legal notice
This Feature Is Available To Subscribers Only
Sign In or Create an Account
This PDF is available to Subscribers Only
For full access to this pdf, sign in to an existing account, or purchase an annual subscription.